Authentic Heavy Bag Workouts
Take it out
on the bag

Louisville, KY. 40222
849 S. Hurstbourne Pkwy
502-630-0600
louisville@titleboxingclub.com

Open Today:

6am - 8pm
Your First Class
Let's make it happen together at TITLE Boxing Club Louisville Hurstbourne. We welcome boxers of all fitness levels and are in your corner to make your first class experience easy and fun.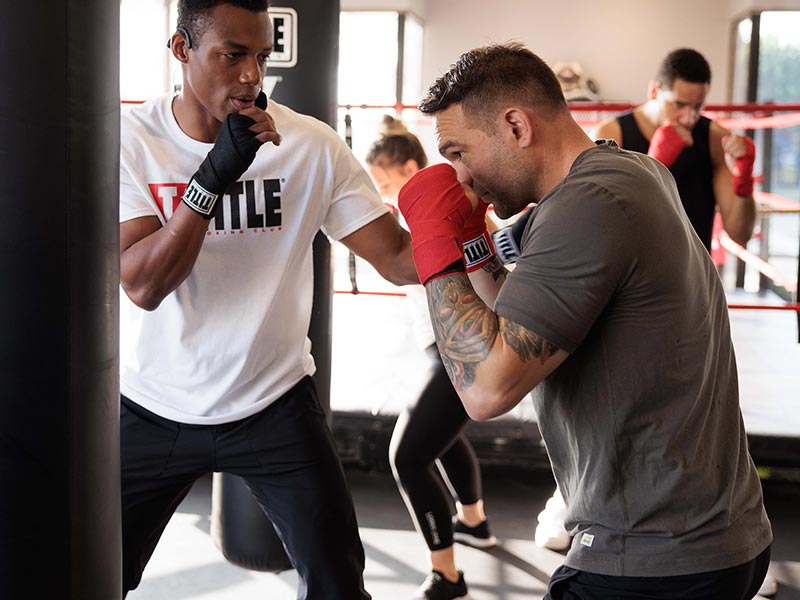 Kids class for ages 8-13! Must sign up prior to, so call the club to register! $25 class fee, includes handwraps. Parent or guardian must stay for the entirety of class.
View Event
Pro-Active Physical Therapy In Club
Our partner, Pro-Active Physical Therapy will be in club for the afternoon classes. Stop by to chat with them and schedule a consultation!
View Event
Holiday party/Hangout! We will also exchange secret santa gifts, be sure to sign up at the front desk of the club!
View Event
Member spotlight
TITLE broke up the monotony of other workouts and gyms, motivating me to take those extra steps to reach my physcial health goals.
Daniel N.
Recent TITLE Boxing Club Louisville Hurstbourne
Blogs

Are Rest Days Important?
A rest day is simply taking a day off from your normal workout routine. Taking rest days does not mean you'll lose progress or have slower progress in your boxing and kickboxing skills. Rest days actually do the opposite and enhance your progress and performance in your TITLE Boxing Club boxing and kickboxing classes! During […]
How to Clean Your Boxing Gloves and Hand Wraps
A large factor in how long your boxing gear lasts is determined by how well you care for it. Here are step-by-step instructions on how to best clean your boxing gloves and your hand wraps, not only to have them smell the best but to get as much life out of them as possible. Boxing […]
TITLE Boxing Club Louisville Hurstbourne
Owner Bio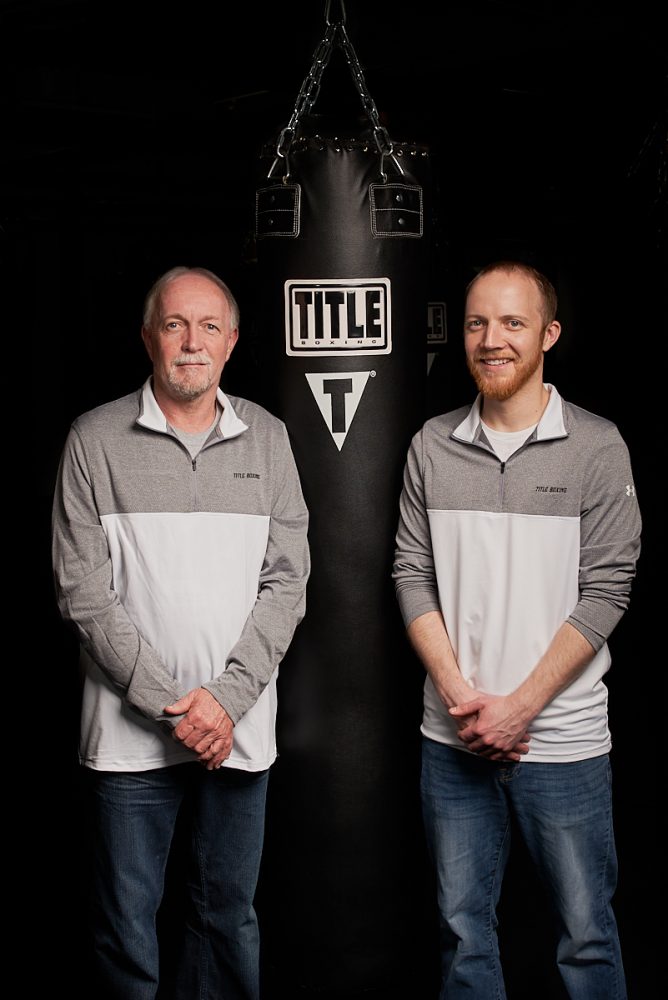 Hello Louisville, my name is Jason. My father and business partner, Mark, are excited to bring TITLE Boxing Club to Louisville! I began this journey as a member of the club in Clarksville, TN where I fell in love with TITLE for so many reasons. Before finding this amazing place I had tried so many times to get into fitness yet never found success in my attempts. After just a few classes at TITLE though, I realized I had finally found something that I genuinely enjoyed and was sure to whip me into shape! I loved the classes, the workout, the atmosphere, and most importantly the family! This was the most welcoming place I had ever walked into and everyone was so genuine.
I began seeing transformations in fellow members after being a member for only a few months. These people were losing weight, building self-confidence, and coming out of their shells right in front of me. Seeing those people transform their lives and bodies is in fact what motivated me to make this dream a reality. I then knew I wanted to be a part of this movement and wanted to bring TITLE Boxing Club to Louisville.
My father and I began discussing the franchise and what I had seen in my time there, we then decided we should look into it a little further. It didn't take long until we decided this is something we had found for a reason and needed to bring it to our community. It took over a year to find a space but the struggle was well worth it now that we get to see all of your smiling faces walk through those doors ready to CRUSH your goals! All that being said, we can't wait for you to join our family at TITLE Boxing Club Louisville.