Authentic Heavy Bag Workouts
Take it out
on the bag

Missouri City, TX. 77459
4823 Highway 6 South
832-539-1561
tbc.mocity@titleboxingclub.com

Open Today:

5:30am - 8:30pm
Your First Class
Let's make it happen together at TITLE Boxing Club Missouri City. We welcome boxers of all fitness levels and are in your corner to make your first class experience easy and fun.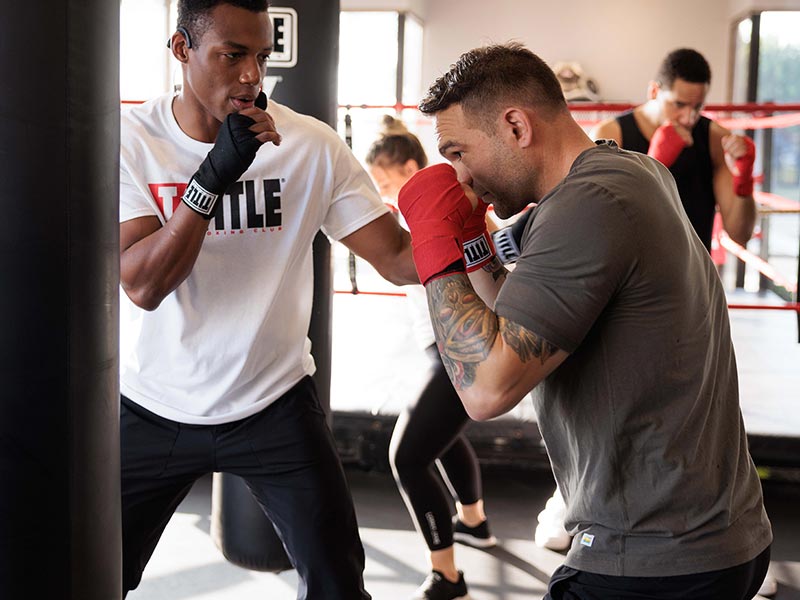 Member spotlight
I cannot recommend TITLE enough! The classes are fast, and fun and they play great music. Stop by to try a class and you'll see why so many people love TITLE Boxing Club!
Tara F.
I joined TITLE Boxing Club because I wanted to gain confidence. Now, I feel powerful and it's a blast learning to throw a punch. This has been so much more than just a boxing class.
Kathleen I.
Great workout head to toe – cardio, muscle building, losing weight…it's all right here. And the camaraderie you build with other members is second to none.
Daniel L.
Workouts are fun and taking your stress out by hitting a heavy bag is awesome.
Julie M.
I love this place! I had wanted to try boxing workouts for a while, but I was intimidated. I finally checked it out and I've been going ever since! Super fun and engaging workouts.
Cory A.
Recent TITLE Boxing Club Missouri City
Blogs

How To Wrap Your Hands For Boxing
Hand wraps are an essential piece of equipment for any heavy bag boxing workout, and this is especially true when it comes to classes offered at TITLE Boxing Club . These small but mighty pieces of gear provide crucial support and protection for your hands, wrists, and knuckles, helping to prevent injuries and improve your […]
How To Stay Consistent With Working Out
TITLE Boxing Club workouts are a great way to get in shape and reach your fitness goals. However, consistency is key when it comes to seeing results. Here are a few tips for staying consistent with your TITLE Boxing Club workouts and reaching your fitness goals: 1. Set Specific Goals The first step to consistency […]
TITLE Boxing Club Missouri City
Owner Bio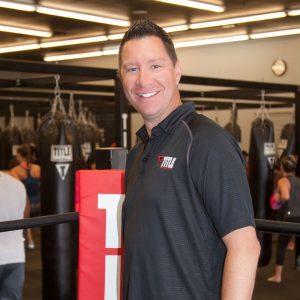 TITLE Boxing Club Missouri City – Sugar Land opened in November of 2012 and is owned and operated by local Sugar Land residents Jason (pictured) and Tammy Sanchez. The primary vision established by Jason and Tammy is "Changing Peoples' Lives" one day, one class, and one punch at a time. Every single day we all have unexpected opportunities to make a difference. All we have to do is take the focus off of ourselves and put it on others. Jason and Tammy has appointed Kayla Hall as the General Manager of the club and Hakim Walker as the Assistant General Manager / Head Trainer to carry out this vision on a day to day basis.