Missouri City
4823 Highway 6 South, Missouri City, TX 77459 832-539-1561 Open Today: 5:30am - 8:30pm Monday: 5:30am - 8:30pm Tuesday: 5:30am - 8:30pm Wednesday: 5:30am - 8:30pm Thursday:5:30am - 8:30pm Friday: 5:30am - 7:00pm Saturday: 7:00am - 1:30pm Sunday: 10:00am - 1:30pm
TRY US FOR FREE
Fill out the form and we will be in touch and get you scheduled for your first class.
Class Schedule
Click the link below to view our current class schedule and book a class today!
View Class Schedule
Meet Your Trainers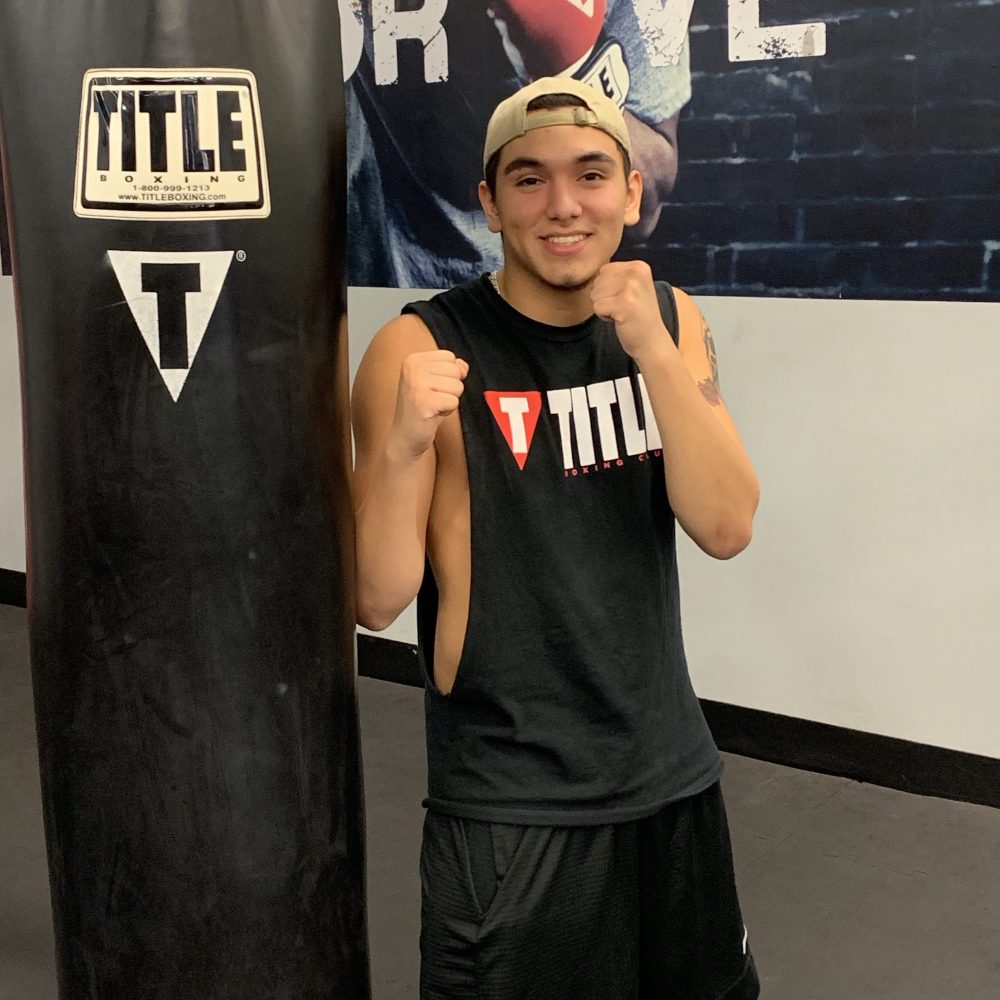 Jake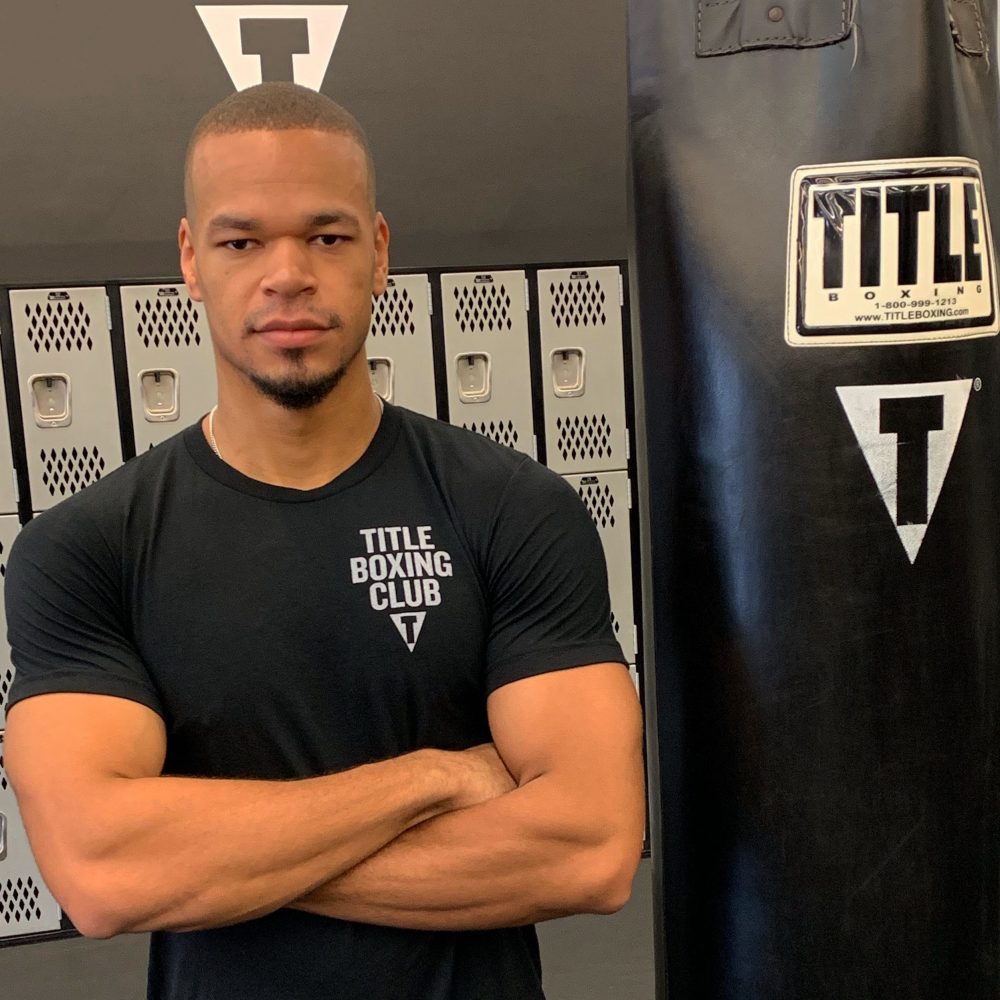 Jaylon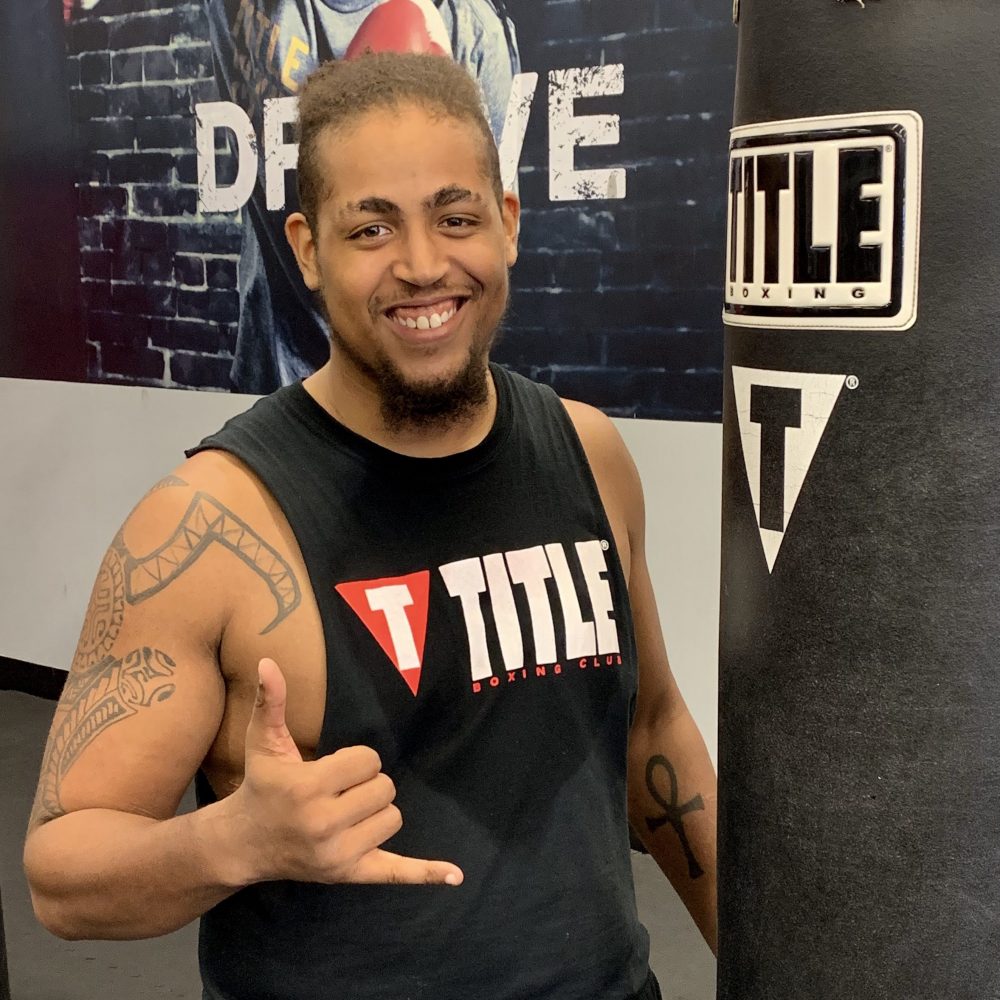 Jah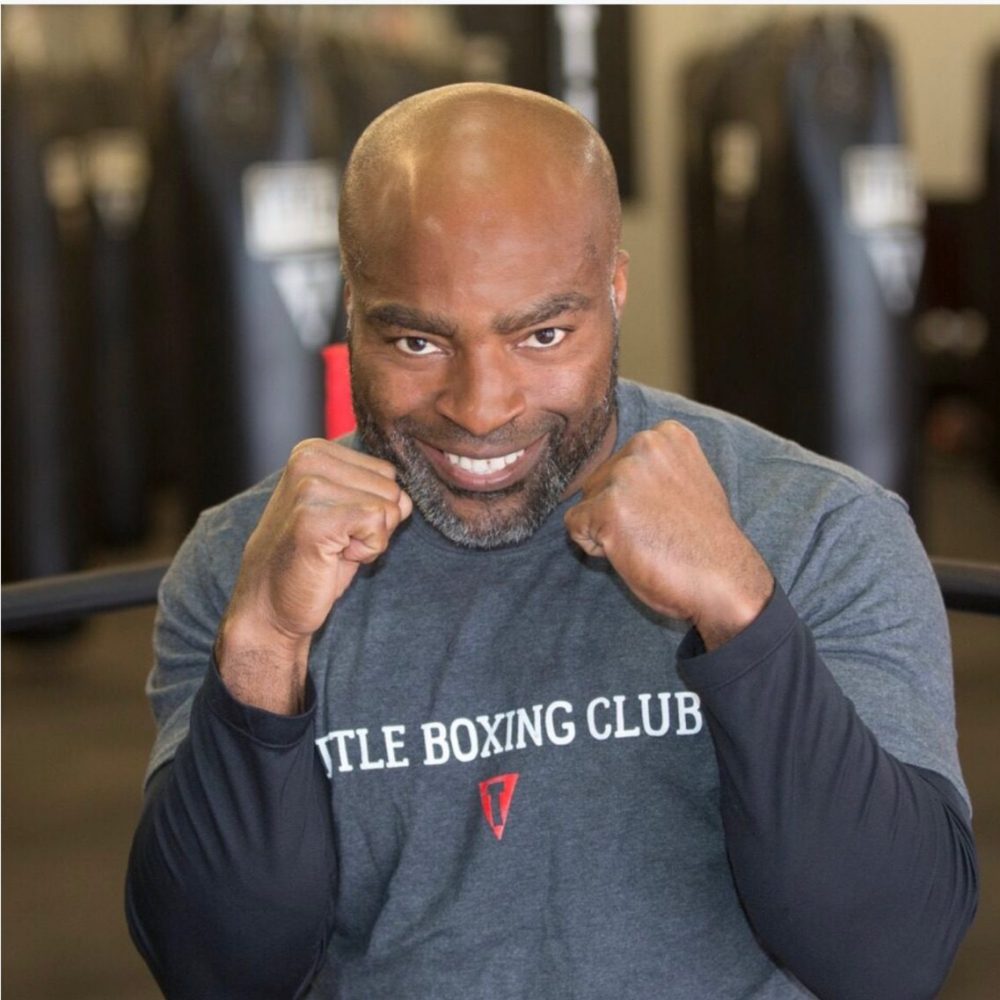 Tonto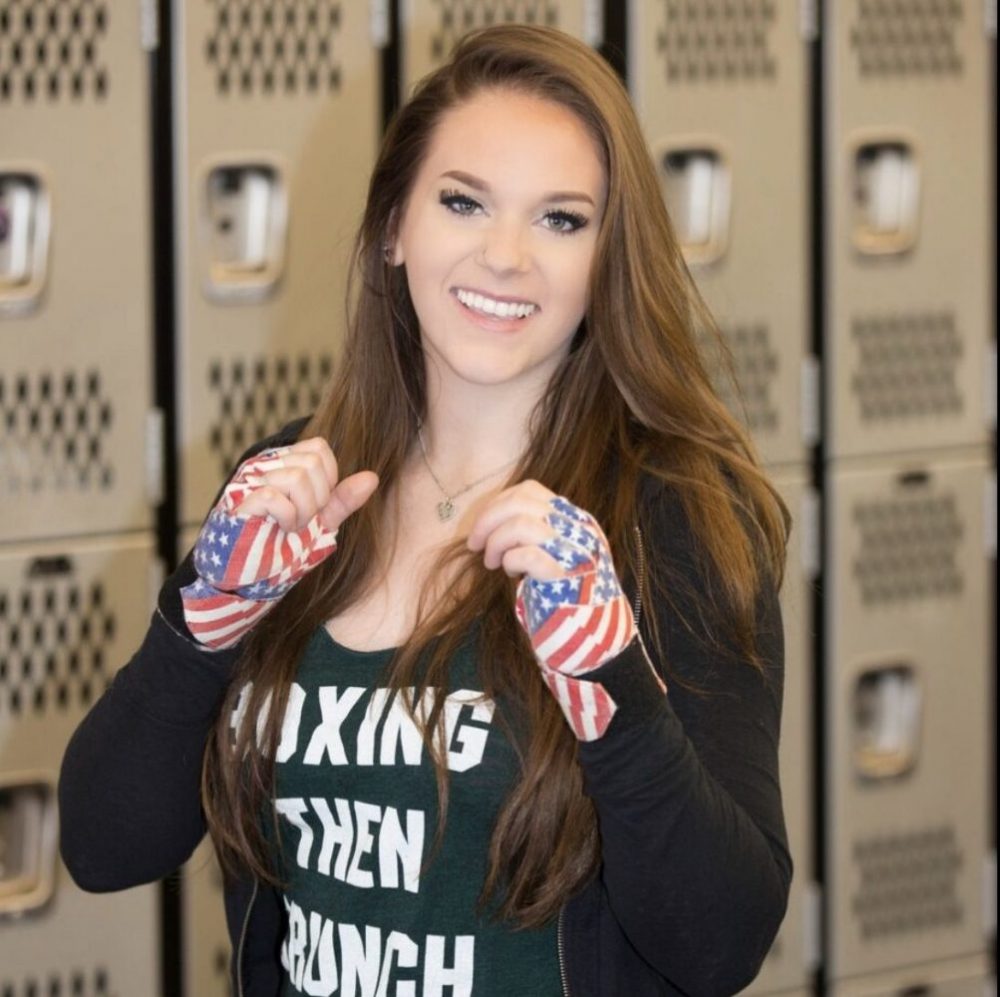 Tori "Will Power" Williams
Apr 16, 2021
10 Reasons to Try Fitness Boxing Classes
Read More
Ruchi Dave – The Story of Transformation!
I always used to see the TITLE Boxing Club ad when I would go to Star Cinema Grill and always… Read More
Loyalty Beyond the Bag
With a Net Promoter Score of 87%, our members are happy to recommend us to others.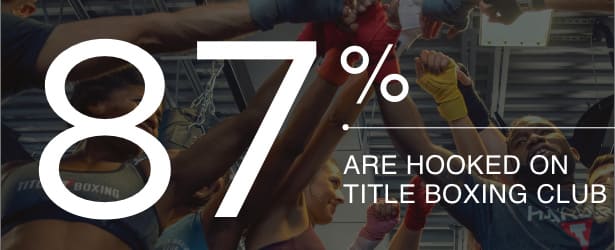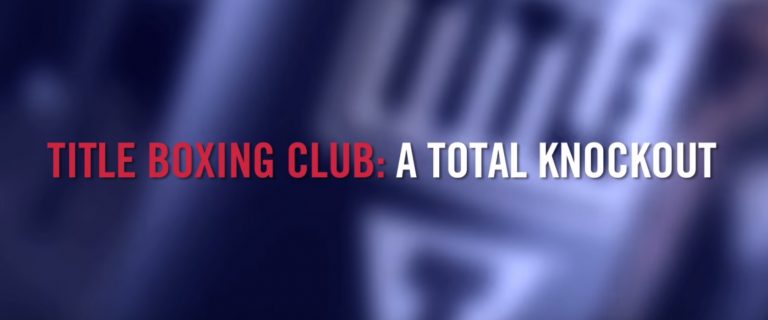 Join the TITLE Boxing Club Movement
While our clubs across the country have been busy building your strength and confidence, we've also been spotted on the news, in magazines and online – and people can't seem to get enough of our growing brand! Check it out for yourself!
Our Club Leadership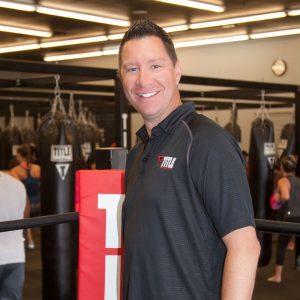 TITLE Boxing Club Missouri City – Sugar Land opened in November of 2012 and is owned and operated by local Sugar Land residents Jason (pictured) and Tammy Sanchez. The primary vision established by Jason and Tammy is "Changing Peoples' Lives" one day, one class, and one punch at a time. Every single day we all have unexpected opportunities to make a difference. All we have to do is take the focus off of ourselves and put it on others. Jason and Tammy has appointed Kayla Hall as the General Manager of the club and Hakim Walker as the Assistant General Manager / Head Trainer to carry out this vision on a day to day basis.
Success Stories
Ruchi Dave – The Story of Transformation!
Monday December 5, 2016
I always used to see the TITLE Boxing Club ad when I would go to Star Cinema Grill and always used to wonder how is it possible to lose 1000 calories in one class! Prior to starting TITLE Boxing Club I tried so many different things like Zumba, body works and abs class, Bollywood dance class, yoga - and other than having fun I was not losing weight at all or making any progress in my weight goals. I would always get disappointed as without any progress in my weight goals I would lose motivation to workout. Despite seeing the ads for TITLE, I never had the courage to actually check out the class as I never believed boxing is for me or that I would be able to handle it. Despite this, me and my friend planned to try out the class. During that time they had a special Valentine...
Read More
FAQ's
I've heard the classes are intense; do I need to be in great shape to do the workouts?

It doesn't matter if you haven't worked out in a while or have never boxed before, you can finish the workout feeling great! You'll see that everyone goes at their own pace, but believe us that once you're here, you'll be inspired to give it your very best!
I don't want to get hit; is this a contact workout?

No—not ever! Each person in class has their own heavy bag to workout on, plus their own space to move around the bag. Trust us, you won't even realize anyone else is in the class because you'll be so focused on the workout! And, rest easy, we never allow sparring or fighting at TITLE Boxing Club.
What makes TITLE different than other fitness studios?

Boxing is a great workout, perhaps one of the most challenging of all sports, and we want to bring you the intensity of the training, minus the impact. We'll teach you how to roll with the punches by pushing you further than you thought possible.
I'm new to boxing; will someone show me the basics?

You bet! All of our classes are taught by instructors who will show you the ropes from the beginning. We'll help you wrap your hands and walk you through the basic fundamentals. Everyone in class is at a different level, so take a deep breath and go at your own pace!
Can I bring my children with me?

We do not offer childcare services at TITLE Boxing Club. However, children over the age of eight are welcome to work out with you here and join as a member! Ask us about our Family Membership options.
What do I need to bring to class? How early do I need to arrive?

Hand wraps are essential for your protection and mandatory for class. You can bring your own or buy them here. We'll have gloves for you to borrow your first time, and you might want to bring a bottle of water and towel! Plan on arriving 20 minutes early so we can get you settled and wrap your hands.
I've never hit anything before. Will I hurt myself?

For a beginner, the most important thing is to learn the proper form. The good news is that we'll teach you! As you progress, you'll be able to throw several variations of punches from different positions and develop your own punching technique to fit your style. People are usually surprised at how much they love hitting the heavy bag!
Can I try a class before joining?

Of course you can take classes before purchasing a membership. We have drop-in rates for single classes, three or six classes. These are great for people who travel often or want to try us out. You can choose our best value option and commit to a membership any time.
Do you have showers?

We do have a private shower for you to clean up after your workout and please bring any essentials you may need!