Dec 5, 2016
Ruchi Dave – The Story of Transformation!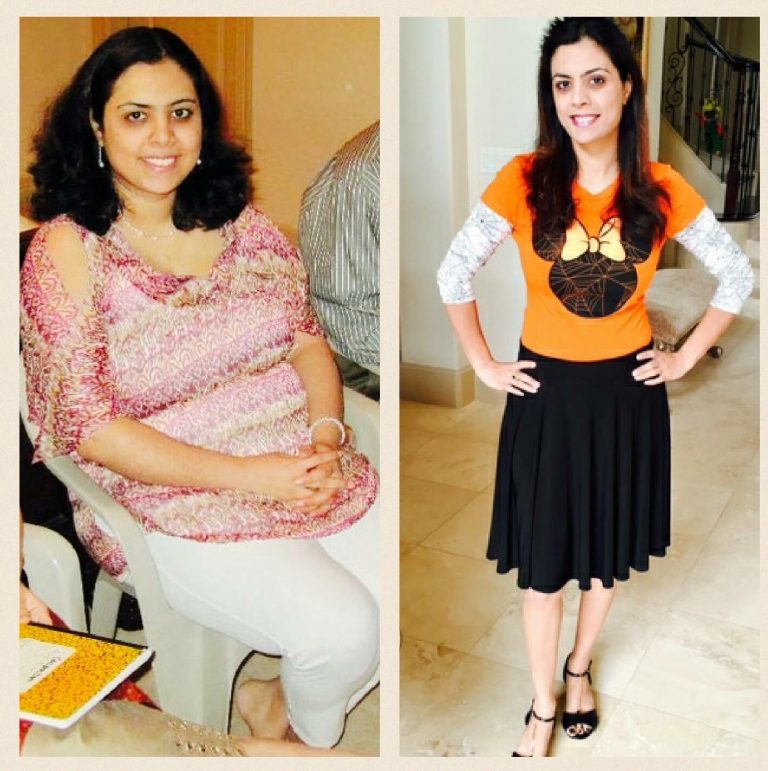 I always used to see the TITLE Boxing Club ad when I would go to Star Cinema Grill and always used to wonder how is it possible to lose 1000 calories in one class! Prior to starting TITLE Boxing Club I tried so many different things like Zumba, body works and abs class, Bollywood dance class, yoga – and other than having fun I was not losing weight at all or making any progress in my weight goals. I would always get disappointed as without any progress in my weight goals I would lose motivation to workout.
Despite seeing the ads for TITLE, I never had the courage to actually check out the class as I never believed boxing is for me or that I would be able to handle it. Despite this, me and my friend planned to try out the class. During that time they had a special Valentine day deal to bring your Valentine! So I got excited and brought my husband with me to the class. We both enjoyed the class and felt like it was definitely worth joining the class as it was a very challenging and unique workout! It was a excellent full body workout.
When I started I was only able to do 1-2 classes per week. I would feel so sore throughout my body which I never felt at any other class. Weeks went by and months passed and my strength increased and I could eventually work out 4-5 times a week. Once in a while when they would have 2 hrs class I was able to complete those as well!
TITLE has given me a lot of confidence in myself and makes me feel like if I can focus my mind on something I can achieve it. It has shown me what I am capable of with hard work and dedication!
After having two kids back to back, I suffered from many post-pregnancy health issues. After starting TITLE, I have lost 27 pounds and all of my health issues have resolved! In addition, I have developed a lot of self confidence in myself and mental strength.
TITLE Boxing is addicting and once you start you don't want to stop! You start loving yourself again and the positive feelings only increase as you make more and more progress.
The most amazing part of TITLE is that all the instructors are awesome. They make you feel like a part of a family and each and every one encourages and motivates you. I love Title Boxing and now it's a very important part of my life. If I skip one day I miss working out and I miss the place. It's like a second home to me.
Thank you TITLE boxing for making me a better person and giving me the self-confidence and belief in myself to achieve anything I want to in life. Thanks to all the instructors and my journey is not over yet! I am still working on losing last few pounds and with TITLE's help I am sure I will be able to achieve it!