Authentic Heavy Bag Workouts
Take it out
on the bag

Mountain View, CA. 94040
157 E El Camino Real
650-963-9111
mountainview@titleboxingclub.com

Open Today:

6am - 9pm
Your First Class
Let's make it happen together at TITLE Boxing Club Mountain View. We welcome boxers of all fitness levels and are in your corner to make your first class experience easy and fun.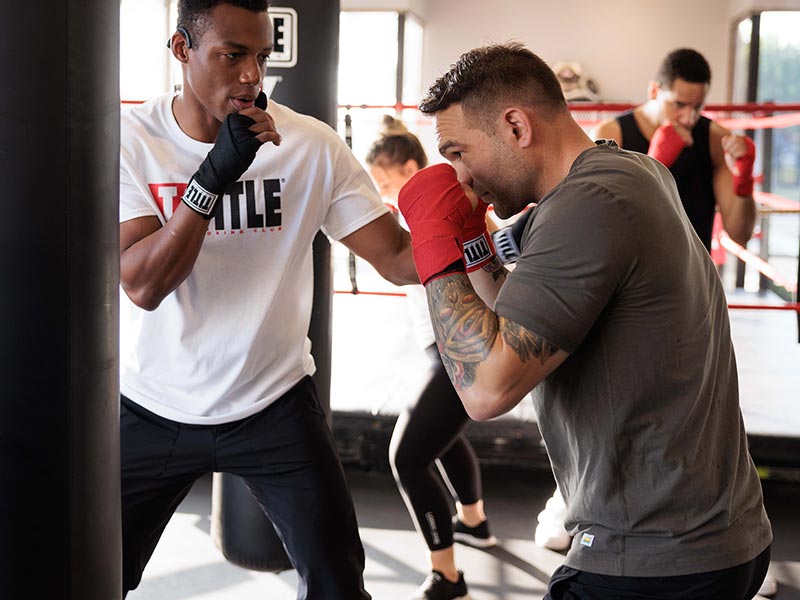 Member spotlight
I cannot recommend TITLE enough! The classes are fast, and fun and they play great music. Stop by to try a class and you'll see why so many people love TITLE Boxing Club!
Tara F.
I joined TITLE Boxing Club because I wanted to gain confidence. Now, I feel powerful and it's a blast learning to throw a punch. This has been so much more than just a boxing class.
Kathleen I.
Great workout head to toe – cardio, muscle building, losing weight…it's all right here. And the camaraderie you build with other members is second to none.
Daniel L.
Workouts are fun and taking your stress out by hitting a heavy bag is awesome.
Julie M.
I love this place! I had wanted to try boxing workouts for a while, but I was intimidated. I finally checked it out and I've been going ever since! Super fun and engaging workouts.
Cory A.
Recent TITLE Boxing Club Mountain View
Blogs

5 Ideas for An Active Rest Day
If you're a regular at TITLE Boxing Club or someone who loves intense workouts, you probably know the importance of taking rest days. However, taking a rest day doesn't mean you have to be sedentary or inactive. Instead, an active rest day can help you recover faster and prepare you for the next workout. Here […]
Mastering the Jab: How to Fix Common Mistakes
Boxing classes, like the ones we offer at TITLE Boxing Club , are a great way to improve your overall fitness and coordination. The jab is one of the most important and basic punches in boxing, and it's essential to master the proper technique to get the most out of your TITLE Boxing Club experience. […]
TITLE Boxing Club Mountain View
Owner Bio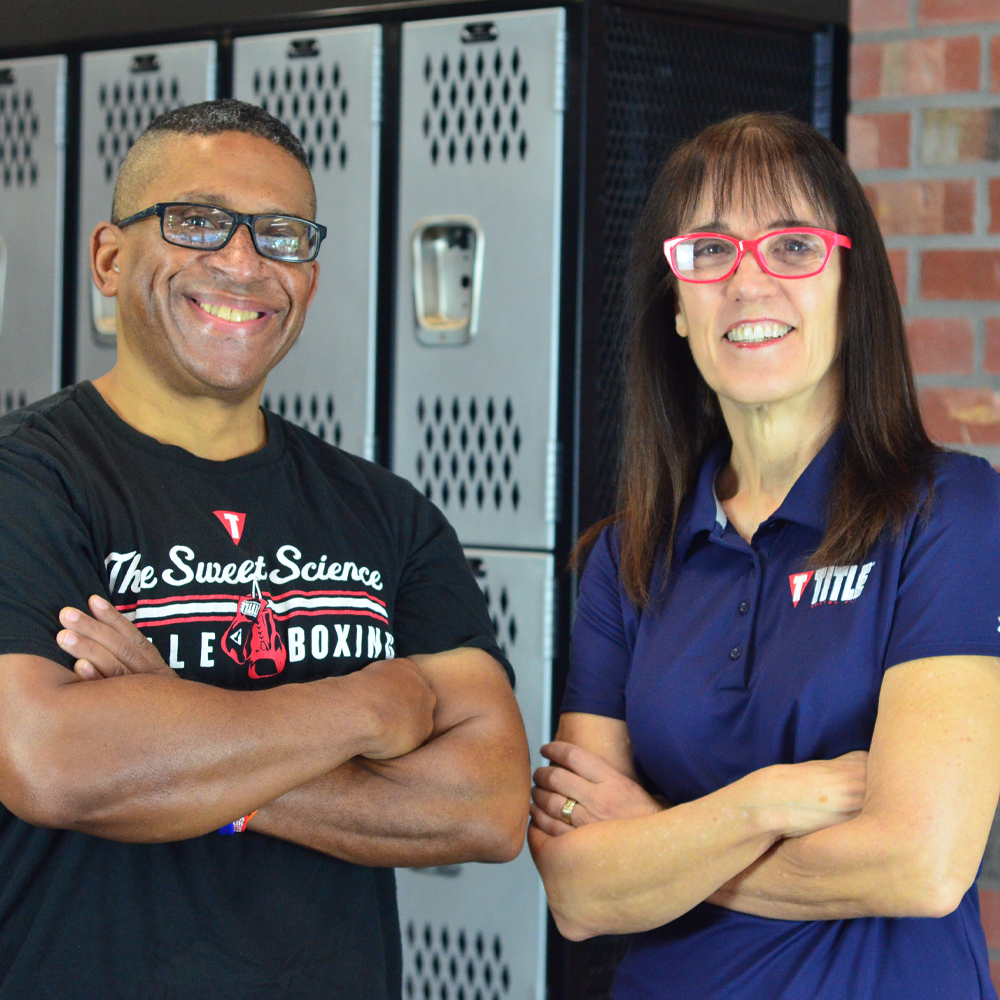 General Manager Tom's father was a pro boxer, and after seeing Bruce Lee's "Return of the Dragon" Tom began his own journey in combat sports. He has trained in a variety of martial arts styles and wrestled division 1 for University of Virginia, training with 4 UFC fighters and under 5 UFC coaches. He has a BA in Sociology from Univ of Virginia, is a CPT with NESTA, and a level 1 sports performance coach under USA Weightlifting. Tom has been a trainer, General Manager (Harvard Business School), and Regional HR Manager. He taught his first boxing class in 1991 and has more or less been at it ever since.
Owner Adrienne had a long IT management career before opening the first TITLE Boxing Club in Silicon Valley. She loves the workout and community of people who are passionate about helping others improve their lives through fitness. And after an osteopenia diagnosis, she needed to strengthen her own body. "I get a thrill when someone tells me we've helped improve his or her life, whether they've addressed a health challenge, become stronger, more confident, or just feel happier because they found a healthy way to release stress. When that happens I feel we've done something special."