Authentic Heavy Bag Workouts
Take it out
on the bag

Nanuet, NY. 10954
253 W Route 59
845-367-9777
nanuet@titleboxingclub.com

Open Today:

9:00am - 9:30pm
Your First Class
Let's make it happen together at TITLE Boxing Club Nanuet. We welcome boxers of all fitness levels and are in your corner to make your first class experience easy and fun.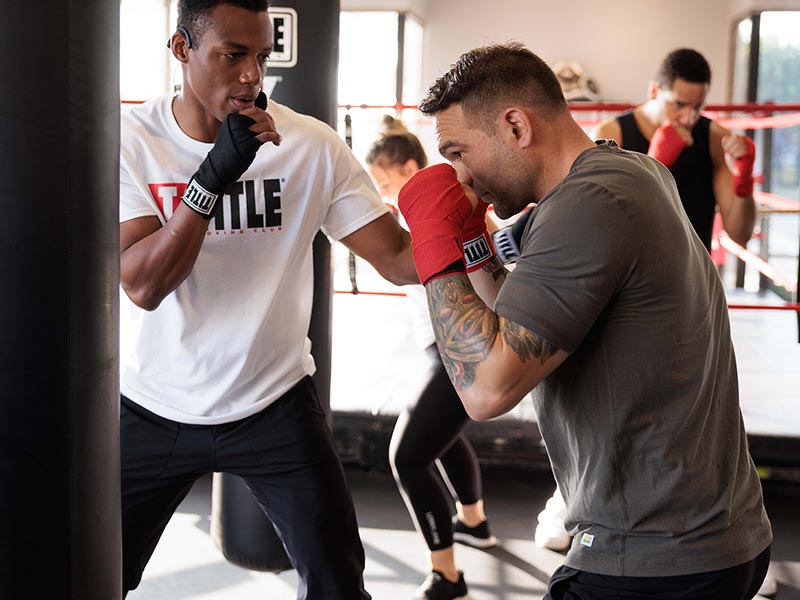 Member spotlight
I have joined a number of gyms in the past, and have quit them all. TITLE is my longest standing relationship with a gym because it is special and different. I enjoy training at TITLE for a number of reasons, but what makes it stand out from the others is…
Kristina
Recent TITLE Boxing Club Nanuet
Blogs

Are Rest Days Important?
A rest day is simply taking a day off from your normal workout routine. Taking rest days does not mean you'll lose progress or have slower progress in your boxing and kickboxing skills. Rest days actually do the opposite and enhance your progress and performance in your TITLE Boxing Club boxing and kickboxing classes! During […]
How to Clean Your Boxing Gloves and Hand Wraps
A large factor in how long your boxing gear lasts is determined by how well you care for it. Here are step-by-step instructions on how to best clean your boxing gloves and your hand wraps, not only to have them smell the best but to get as much life out of them as possible. Boxing […]