Nashua
8 Spit Brook Rd, Nashua, New Hampshire 03060 603-484-4187 Open Today: 5am - 8pm Wednesday: 4:30am - 8pm Thursday: 5am - 8pm Friday: 4:30am - 8pm Saturday: 7:30am - 11am Sunday: 9am - 11am Monday: 4:30am - 8pm
8 Spit Brook Rd, Nashua, New Hampshire 03060 603-484-4187 Open Today: 5am - 8pm Wednesday: 4:30am - 8pm Thursday: 5am - 8pm Friday: 4:30am - 8pm Saturday: 7:30am - 11am Sunday: 9am - 11am Monday: 4:30am - 8pm
Try us free
New to boxing? Schedule your first workout at our Nashua fitness studio and we'll show you the ropes.
Upcoming Classes
Meet Your Trainers
Success Story: Tim's Success Story
Here at TITLE Boxing Club Nashua, NH, we're dedicated to providing boxing workouts that are challenging and effective. Each boxing for… Read More
Loyalty Beyond the Bag
With a Net Promoter Score of 87%, our members are happy to recommend us to others.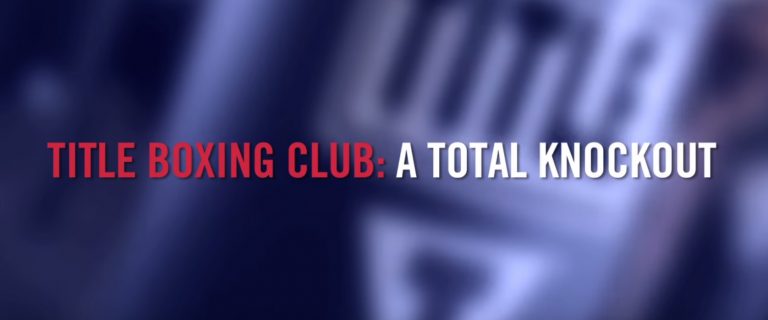 Join the TITLE Boxing Club Movement
While our clubs across the country have been busy building your strength and confidence, we've also been spotted on the news, in magazines and online – and people can't seem to get enough of our growing brand! Check it out for yourself!
Our Club Leadership
Remember those old hair replacement commercials? I'm stealing this line from it:
"Hi, I'm Craig, and I'm not just the Owner of TITLE Boxing Club in Nashua NH, but I'm client as well!"
Yes, it's true. I was never one of those guys who sought out to open my own business. When I thought of a franchise the first thing that came to mind was McDonalds or Pizza Hut. And I was about as far as you can get from being a "businessman." I was an actor, a voice-over agent, and a ticket broker.
That all changed when I joined TITLE Boxing Club!
I've always loved boxing as a sport and passion. My dad used to take me to the Golden Gloves in Lawrence, MA, and if you want to see the best boxing matches in the history of the sport, check out the 3 matches between Arturo Gatti and Mickey Ward.
And I've always been into fitness since college, but it was more about free weights, bodybuilding, etc. Since college I've been searching for some sort of fitness workout I didn't dread doing; so when TITLE Boxing Club opened in my hometown, I had to give it a try.
That was 3 years ago. I became obsessed with the group fitness classes, and boxing as a skill – I was learning HOW to box and losing weight! I lost 30 pounds in 18 months. Most importantly, I looked forward to the workout and achieving my fitness goals! How many of you can say that with what you're doing now?
I also noticed something else – there was a real sense family in the club. I didn't feel like I was just at another local gym. Everyone was encouraging everyone else, and we all felt a camaraderie as we all took this fitness journey together, and as individuals. It was a great feeling!
I knew then I had to find a way to be there every day. I was going to turn my life upside down and work at any TITLE Boxing Club that would have me.
I looked on the site for jobs that were available, figuring I would be a personal fitness trainer to start. Then I saw on the top toolbar "Open a TITLE Boxing Club franchise." That was it. It all started with that click! My life changed with that click.
So when are you coming in to see us? Did you see that your first class is on us? Remember, too, that TITLE Boxing Club has boxing, kickboxing, and will soon have mixed martial arts! All of these great skills are combined into an engaging group workout sessions. You can learn a new skill starting today!
I speak to a lot of people who come in for their First Shot Free, and I ask them all the same thing: was it hard? Yes. Were you challenged? Yes! Did you do better than you thought you would? Yes!
And finally: Did you have fun? YES!
There is something about boxing – hitting that heavy bag frees you from everything happening in your life. You let go with every jab, hook, cross, and uppercut. If you've never tried kickboxing, there is a sense of accomplishment when you kick that bag for the first time. For one hour, you can forget everything else in your life and focus on you and your fitness goals.
(This is the member speaking here, not the owner.) At TITLE Boxing Club you will do many things. You will learn a skill. You will achieve your fitness goals. You will be a part of a family that cares about you and your progress. You will look forward to coming to class. You will miss it when you're not there! And YOU WILL HAVE FUN!
(OK, this is the owner talking now.) So come try a First Shot Free at TITLE Boxing Club in Nashua, NH! Yes, it's free, so you can take your first class for nothing and never come back. But that won't happen; I'm that confident in what we do here. Just fill out the online form or give us a call, that's it. Our trainers and staff can't wait to meet you!
#TITLEfamily
Club Reviews
October 26, 2019
Malissa Witkum
Brookline, NH
FAQs
I've heard the classes are intense; do I need to be in great shape to do the workouts?
It doesn't matter if you haven't worked out in a while or have never boxed before, you can finish the workout feeling great! You'll see that everyone goes at their own pace, but believe us that once you're here, you'll be inspired to give it your very best!
I don't want to get hit; is this a contact workout?
No—not ever! Each person in class has their own heavy bag to workout on, plus their own space to move around the bag. Trust us, you won't even realize anyone else is in the class because you'll be so focused on the workout! And, rest easy, we never allow sparring or fighting at TITLE Boxing Club.
What makes TITLE different than other fitness studios?
Boxing is a great workout, perhaps one of the most challenging of all sports, and we want to bring you the intensity of the training, minus the impact. We'll teach you how to roll with the punches by pushing you further than you thought possible.
I'm new to boxing; will someone show me the basics?
You bet! All of our classes are taught by instructors who will show you the ropes from the beginning. We'll help you wrap your hands and walk you through the basic fundamentals. Everyone in class is at a different level, so take a deep breath and go at your own pace!