Here at TITLE, we believe that our members do not only come to our boxing classes because we are a boxing gym located near them, but because they buy into our philosophy and our culture. We use a boxer's workout to enhance the body and to change our member's mentality when it comes to fitness. Our goal is to help you challenge yourself by hitting the bag and fighting through your personal challenges. We encourage this by providing our members with a full-body workout that incorporates different techniques, such as HIIT, cardio, boxing, kickboxing, MMA, core, and strength. The trainers even go a step further to offer one on one private training sessions. During these sessions, our experienced trainers will not intimidate, but inspire you to become the champion of your life. They will drive your body to limits that help accelerate results. After leaving our workouts at TITLE Boxing Club Nashville Church St., you will become obsessed with the feeling that your body can now do things that you didn't know it could.
TITLE Boxing Club Nashville Church St. is highlighting the success of one of our most faithful members this month, Rodney Griffin. Rodney has shown tremendous perseverance and passion when it comes to his fitness and health. He has been a member of our boxing gym for about 3 years and comes to our boxing gym twice a week. Originally, Rodney started working out at our boxing club to help manage his Parkinson's. Coach DJ has been proving one-on-one training for Rodney using weights and speed bags to help him improve his strength and balance.  More than anything, our club leadership is excited to give Rodney a spot to workout and become stronger. Rodney is a member who has bought into our community at TITLE Boxing Club Nashville Church St. and who has used our techniques to better his life.  Our staff members all know and love Rodney (and his wife). He is an incredible member who reminds us all to leave our excuses at the door.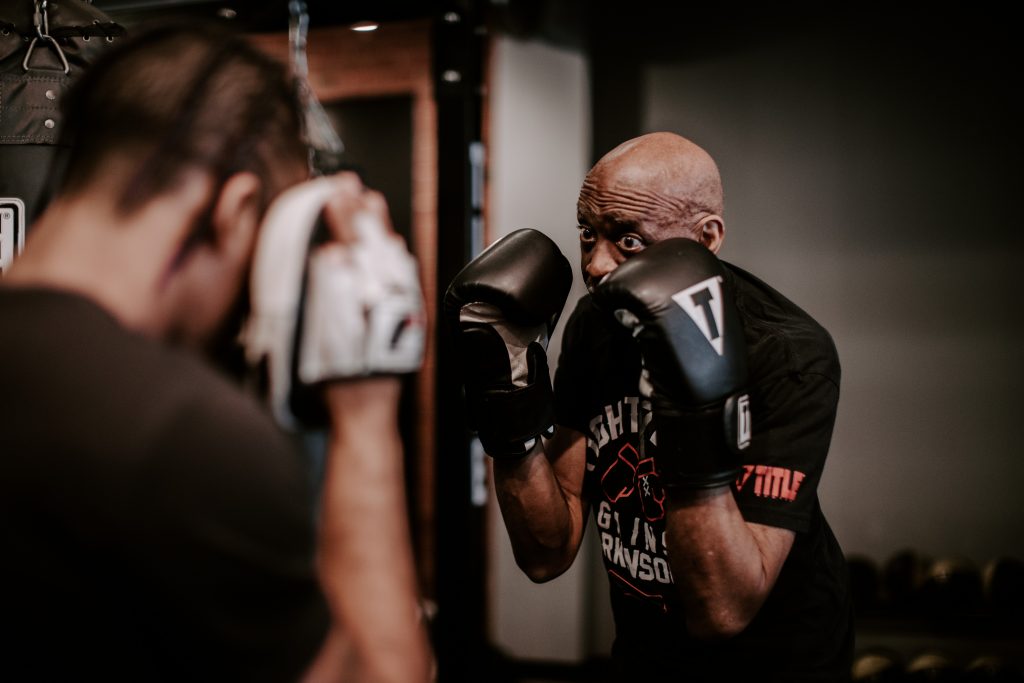 Thank you, Rodney, for continuing to let TITLE Boxing Club Nashville Church St. bring you encouragement! Our fitness trainers are always here for you, and we'll continue to encourage you in your fitness journey. We look forward to seeing you at your next boxing class!