Pensacola
875 East Nine Mile Rd, Pensacola, FL 32514 850-418-2941 Open Today: 6:30am - 7:30pm Monday: 8:00am - 8:00pm Tuesday: 6:30am - 7:30pm Wednesday: 8:00am - 8:00pm Thursday:6:30am - 7:30pm Friday: 8:00am - 6:30pm Saturday: 8:00am - 11:00am Sunday: 9:30am - 11:00am
TRY US FOR FREE
New to boxing?
Fill out the form and we will be in touch and get you scheduled for your free class.
Class Schedule
Click the link below to view our current class schedule and book a class today!
View Class Schedule
Meet Your Trainers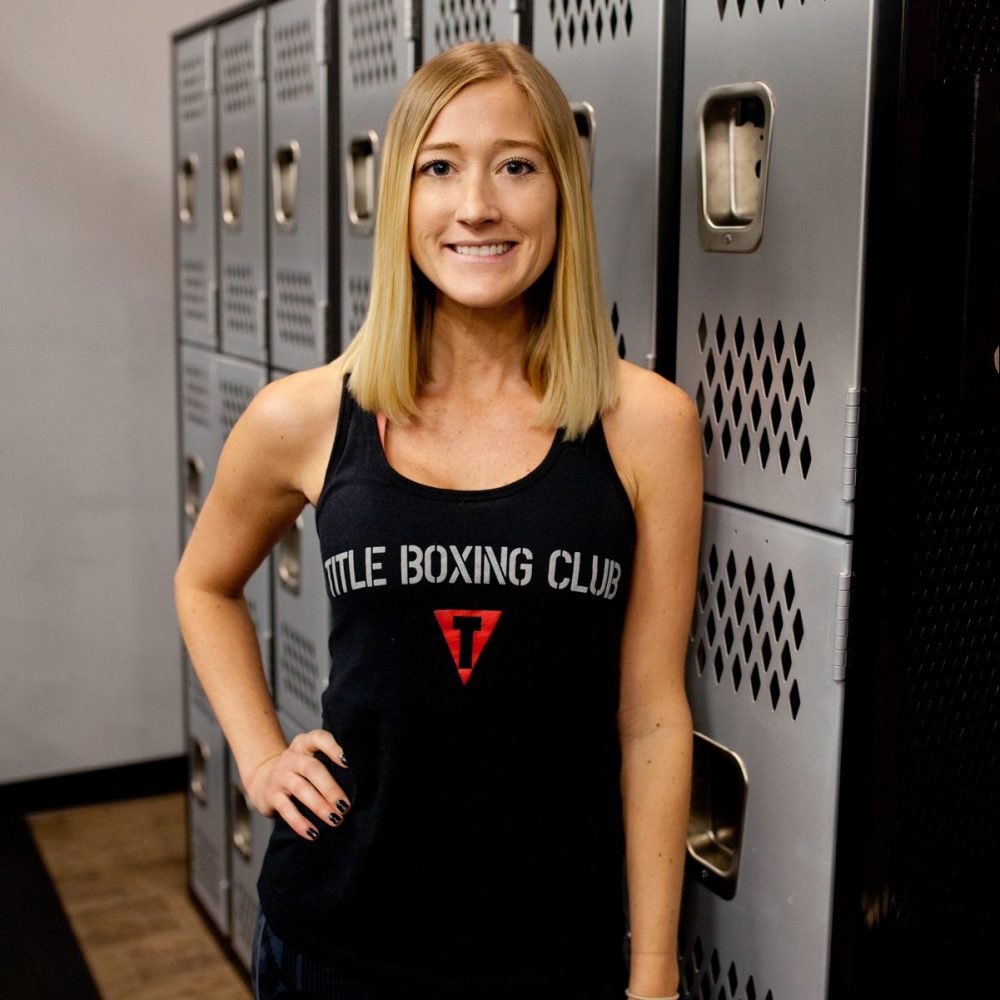 Dana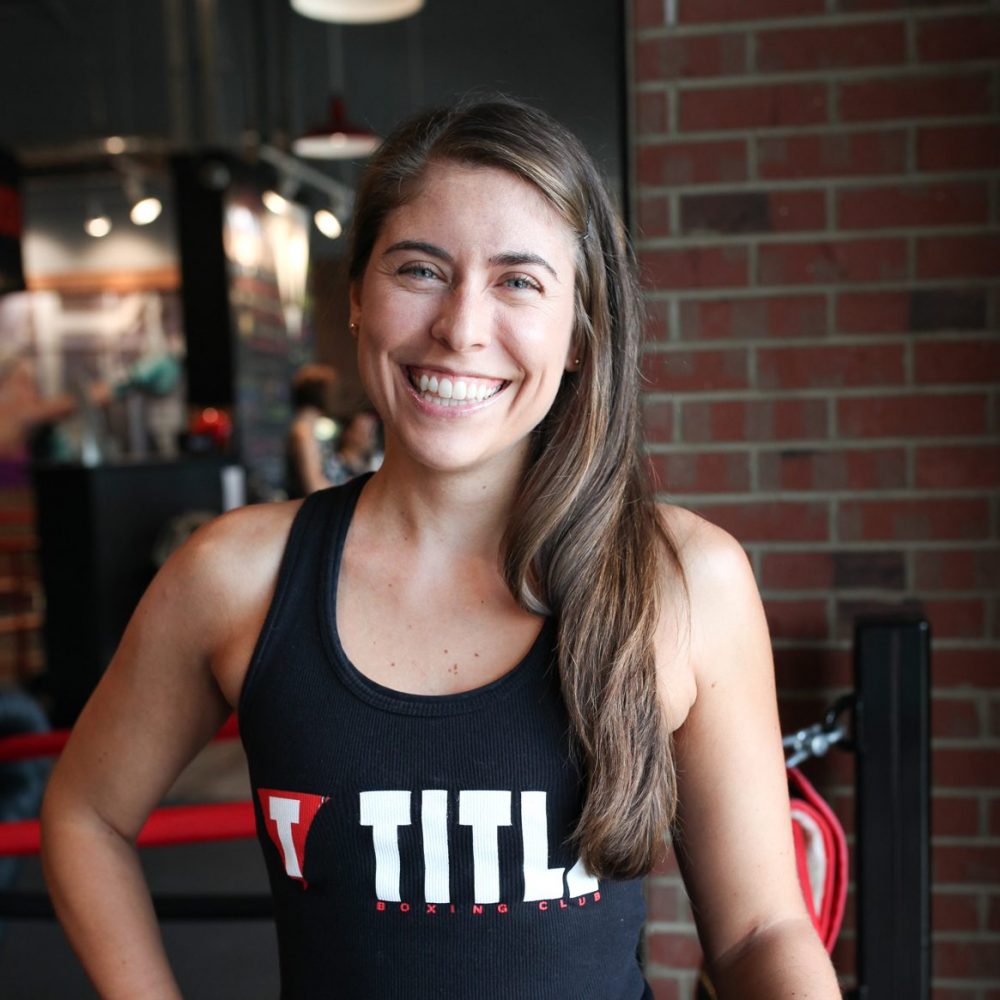 KB
×
Dana
Growing up as a gymnast, fitness has always been an important part of Dana's life. During college she discovered her passion for the gym atmosphere. If there was a group fitness class being offered, she was there. Dana found she enjoyed yoga, spin and boxing class the most. This motivated Dana to pursue an ACE group fitness certification and expand her passion for boxing. At TITLE Boxing Club Pensacola, she is able to share her passion with others and hopes to spark interest in many more.
My personal mantra:
Keep going, keep growing.
My training style is:
Heart
My why:
To share my passion of both fitness and boxing with my local community, and to have some FUN while doing it.
What gives me my fighting spirit:
Knowing that every day with your health is a true blessing and to NEVER take that for granted.
×
KB
KB has been a trainer with TITLE boxing club for two years. She is an energetic and passionate trainer originally from Western Massachusetts. She teaches a high intense class and enjoys circuit and strength training. With a passion for helping others achieve their fitness and health goals, Kristin brings a dynamic and powerful approach combined with speed and visualization techniques to improve skill and maximize results.
My personal mantra:
The only person you need to be better than is the person you were yesterday.
My training style is:
Authentic
My why:
I fell in love with boxing in 2012 when I moved to Wilmington, NC. I had a strong desire to learn how to defend myself and challenge myself both physically and mentally in a way I hadn't before. I trained at a local boxing club where I endured some of the hardest workouts to date. I became addicted to the physical, technical and mental demands the sport required. From then on, I was hooked.
What gives me my fighting spirit:
My life experiences have taught me that discipline, passion and perseverance are the recipe for success, growth and self improvement. None of my accomplishments have come without some form of hardship, sweat and tears. I don't regret a single second of it. Anything you want in life is worth the struggle, fight and challenge.
Apr 16, 2021
10 Reasons to Try Fitness Boxing Classes
Read More
Tino Ballesteros Jr
Tino Ballesteros, Jr., member of TITLE Boxing Club Pensacola, FL, has been a great asset to the TITLE family over… Read More
Loyalty Beyond the Bag
With a Net Promoter Score of 87%, our members are happy to recommend us to others.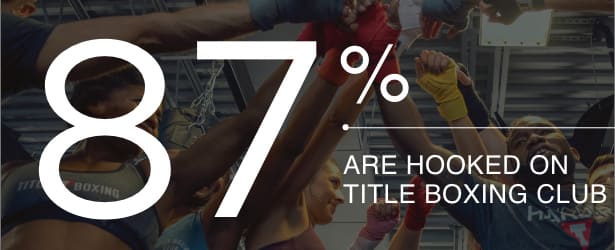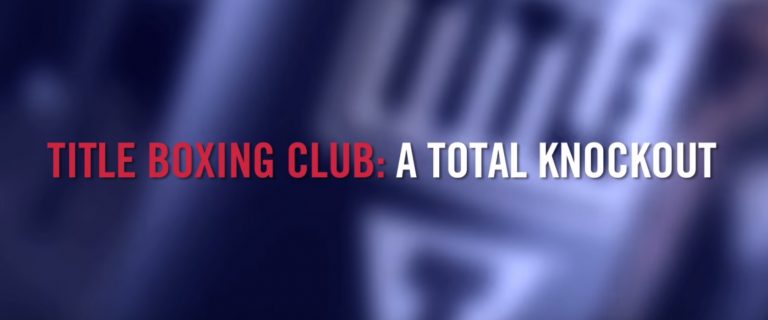 Join the TITLE Boxing Club Movement
While our clubs across the country have been busy building your strength and confidence, we've also been spotted on the news, in magazines and online – and people can't seem to get enough of our growing brand! Check it out for yourself!
Success Stories
Tino Ballesteros Jr
Tuesday August 14, 2018
Tino Ballesteros, Jr., member of TITLE Boxing Club Pensacola, FL, has been a great asset to the TITLE family over the last year. Coming from California, he was not only looking for a local fitness studio near him, but one that embraces and cares about its' members. Here at TITLE Boxing Club Pensacola, FL we want our members to feel as if we always have their best interest in mind and will work to help them achieve their goals. Our trainers specialize in fitness techniques that focus on providing a full-body workout. The high intensity interval group classes consist of 4 sections: warm up, rounds, active rest, and core and cool down. During the workout, our trainers will walk around showing you the in's and out's of each punch and kick - jab, uppercut, cross, hook, and kick. We ensure that you will be shown proper technique in order to...
Read More
FAQ's
I've heard the classes are intense; do I need to be in great shape to do the workouts?

It doesn't matter if you haven't worked out in a while or have never boxed before, you can finish the workout feeling great! You'll see that everyone goes at their own pace, but believe us that once you're here, you'll be inspired to give it your very best!
I don't want to get hit; is this a contact workout?

No—not ever! Each person in class has their own heavy bag to workout on, plus their own space to move around the bag. Trust us, you won't even realize anyone else is in the class because you'll be so focused on the workout! And, rest easy, we never allow sparring or fighting at TITLE Boxing Club.
What makes TITLE different than other fitness studios?

Boxing is a great workout, perhaps one of the most challenging of all sports, and we want to bring you the intensity of the training, minus the impact. We'll teach you how to roll with the punches by pushing you further than you thought possible.
I'm new to boxing; will someone show me the basics?

You bet! All of our classes are taught by instructors who will show you the ropes from the beginning. We'll help you wrap your hands and walk you through the basic fundamentals. Everyone in class is at a different level, so take a deep breath and go at your own pace!