Plano
6101 Windhaven Pkwy, Suite 130, Plano, Texas 75093 972-378-0006 Open Today: 8:00am - 2:30pm Sunday: 9:30am - 2:00pm Monday: 5:30am - 6:30am | 9:00am - 9:00pm Tuesday: 5:30am - 6:30am | 9:00am - 8:30pm Wednesday: 5:30am - 6:30am | 9:00am - 9:00pm Thursday: 5:30am - 6:30am | 9:00am - 8:30pm Friday: 5:30am - 6:30am | 9:00am - 6:45pm
6101 Windhaven Pkwy, Suite 130, Plano, Texas 75093 972-378-0006 Open Today: 8:00am - 2:30pm Sunday: 9:30am - 2:00pm Monday: 5:30am - 6:30am | 9:00am - 9:00pm Tuesday: 5:30am - 6:30am | 9:00am - 8:30pm Wednesday: 5:30am - 6:30am | 9:00am - 9:00pm Thursday: 5:30am - 6:30am | 9:00am - 8:30pm Friday: 5:30am - 6:30am | 9:00am - 6:45pm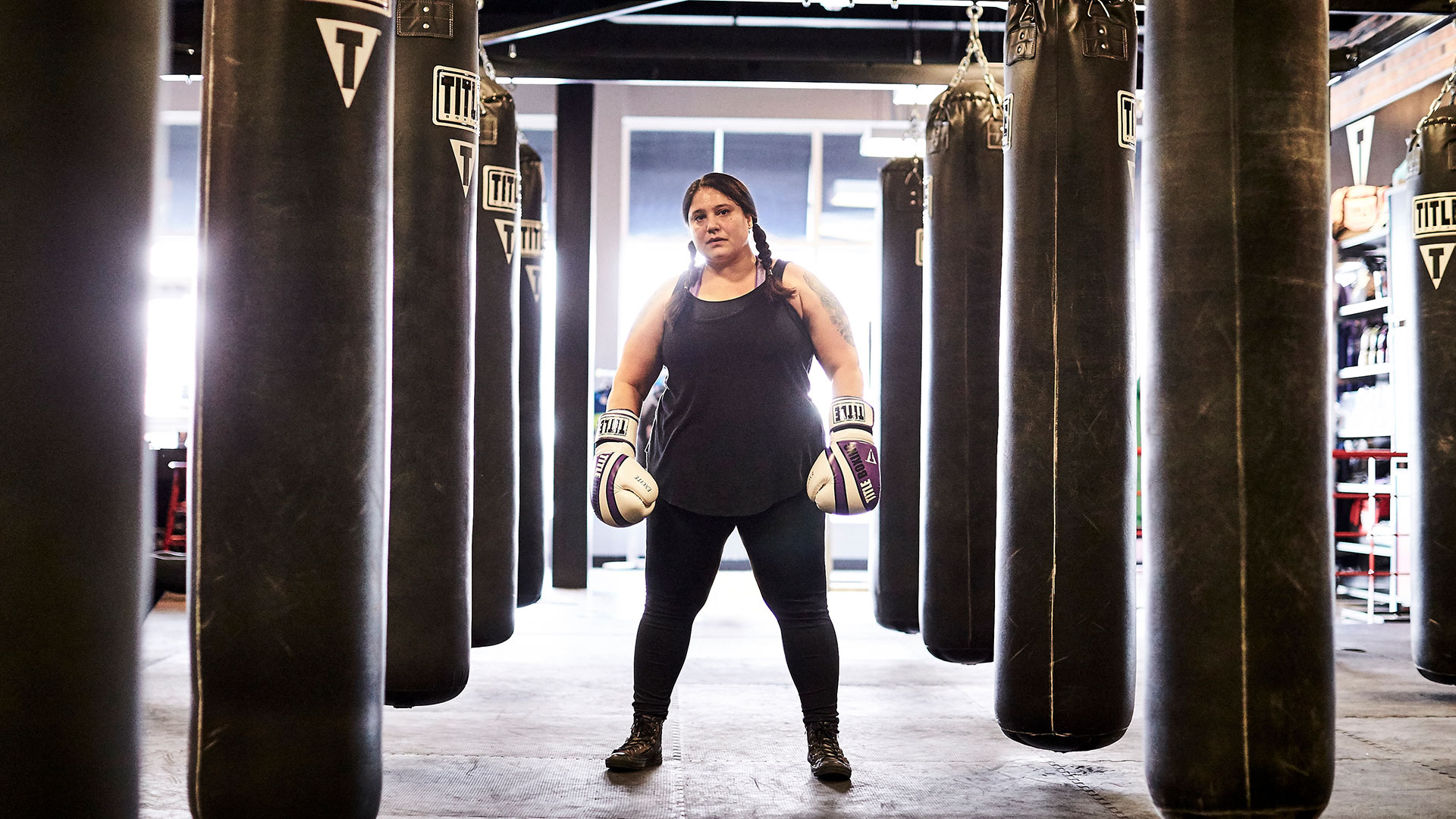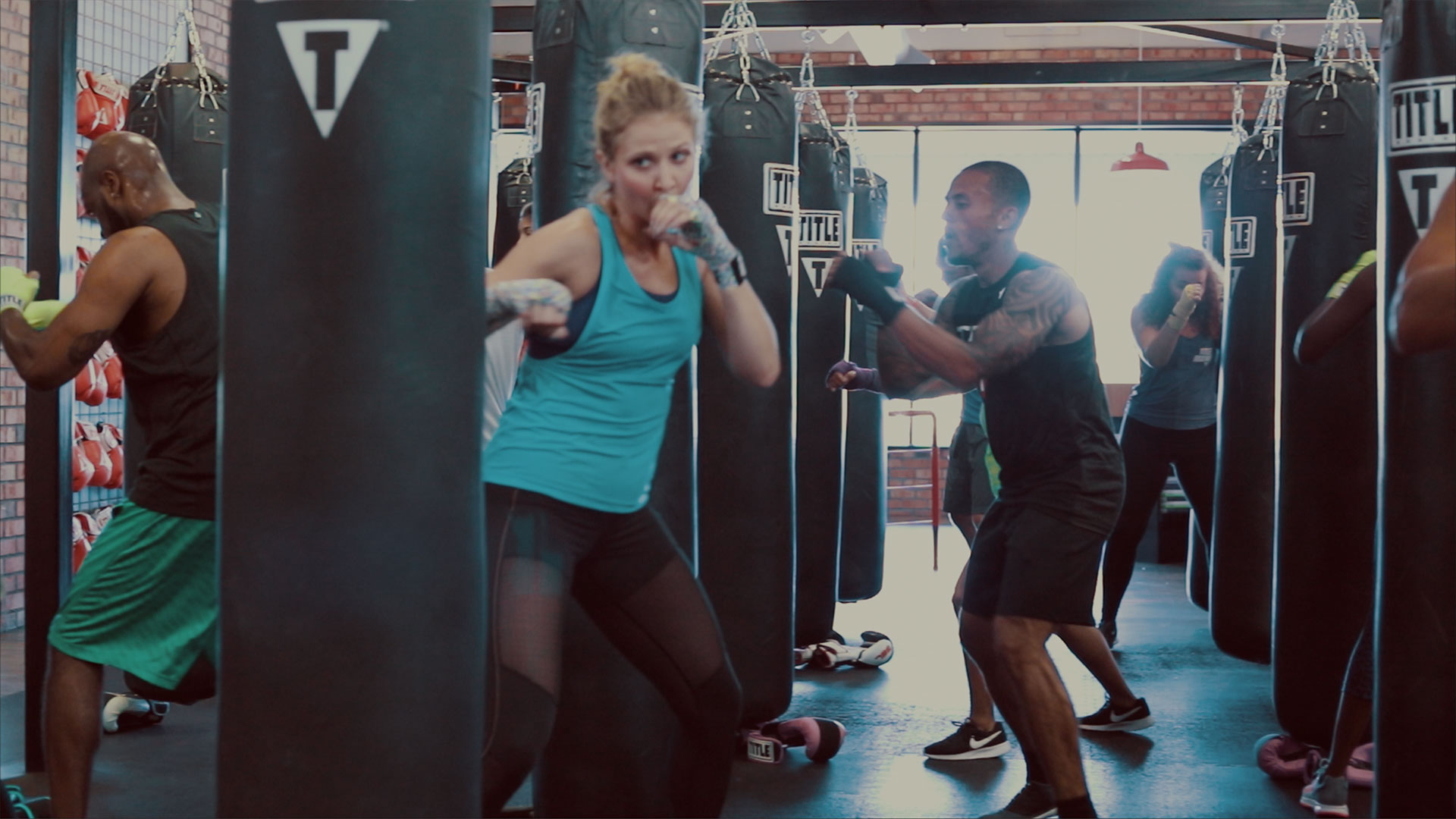 Mute
Try a Class
New to TITLE Boxing Club? Schedule your free workout.
Upcoming Classes
Meet Your Trainers
Success Story: Jeannie
Jeannie lost 60 pounds in a year with TITLE Boxing Club Plano. Way to go, Jeannie! Read More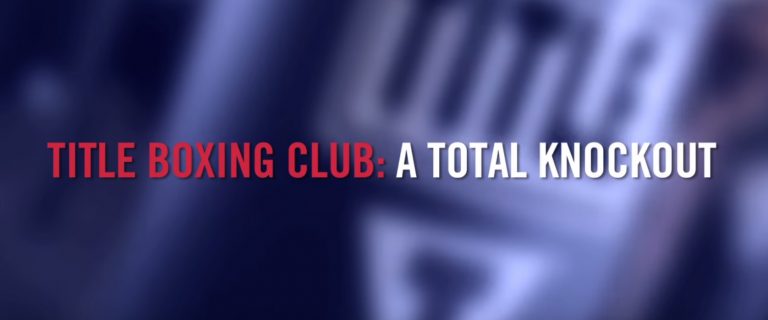 Join the TITLE Boxing Club Movement
While our clubs across the country have been busy building your strength and confidence, we've also been spotted on the news, in magazines and online – and people can't seem to get enough of our growing brand!
Our Club Leadership
Shawn Winters is a co-owner of TITLE Boxing Club Plano with Bob and Julie Menhart.
"As a kid, my father introduced me to two sports, basketball and boxing. Both of which I really enjoyed practicing with him. My dad was a good Air Force boxer who won several fights. I still remember the day he hung the 100-pound heavy bag in the basement. Most of all, I remember the day he gave me my first pair of gloves. I recall watching Ali, Sugar Ray Leonard, Mike Tyson and other great fighters with him on Saturday nights.
I've trained off and on since I was 5 years old. I began competing, officially, in boxing tournaments in 2007. In the Dallas Golden Gloves, my record was 2-1. I won 3 other fights leading up to the tournament. I fought in big cities, small towns and even bars.
I manage my eating habits to remain in my weight class of 165-178 lbs. Many of nights I ran on the track by myself. I also enjoyed training with my teammates who share the same goal of becoming a golden glove champion.
I remember the uncomfortable feeling of sparring with guys bigger than me. Getting punched with the same move over and over then making the adjustment. Coming back to the gym the next day and not getting hit and being the one to dominate the sparring session. I remember the first time I had my hand raised after the fight.
Since I've competed I've obtained my USA amateur boxing-coaching license.  I consider myself to be a life long learner. I've also completed my MBA in business.
Being an owner of TITLE Boxing Club allows me to couple my business background with my passion for the sport. Introducing other people who are looking for 'real' results is one of the most rewarding jobs available.
One of the things I love about competing isn't the competition, but the shape I maintain in my mind. I have to prepare for the fight. Every day is fight. I win regardless – from the inside out."
FAQs
I've heard the classes are intense; do I need to be in great shape to do the workouts?
It doesn't matter if you haven't worked out in a while or have never boxed before, you can finish the workout feeling great! You'll see that everyone goes at their own pace, but believe us that once you're here, you'll be inspired to give it your very best!
I don't want to get hit; is this a contact workout?
No—not ever! Each person in class has their own heavy bag to workout on, plus their own space to move around the bag. Trust us, you won't even realize anyone else is in the class because you'll be so focused on the workout! And, rest easy, we never allow sparring or fighting at TITLE Boxing Club.
What makes TITLE different than other fitness studios?
Boxing is a great workout, perhaps one of the most challenging of all sports, and we want to bring you the intensity of the training, minus the impact. We'll teach you how to roll with the punches by pushing you further than you thought possible.
I'm new to boxing; will someone show me the basics?
You bet! All of our classes are taught by instructors who will show you the ropes from the beginning. We'll help you wrap your hands and walk you through the basic fundamentals. Everyone in class is at a different level, so take a deep breath and go at your own pace!
Can I bring my children with me?
We do not offer childcare services at TITLE Boxing Club. However, children over the age of eight are welcome to work out with you here and join as a member! Ask us about our Family Membership options.
What do I need to bring to class? How early do I need to arrive?
Hand wraps are essential for your protection and mandatory for class. You can bring your own or buy them here. We'll have gloves for you to borrow your first time, and you might want to bring a bottle of water and towel! Plan on arriving 20 minutes early so we can get you settled and wrap your hands.
I've never hit anything before. Will I hurt myself?
For a beginner, the most important thing is to learn the proper form. The good news is that we'll teach you! As you progress, you'll be able to throw several variations of punches from different positions and develop your own punching technique to fit your style. People are usually surprised at how much they love hitting the heavy bag!