Portland Beaverton
7417 SW Beaverton Hillsdale Hwy. Suite 300, Portland, OR 97225 503-567-6791 Open Today: 6:30am-10:30am, 4:30pm-8:30pm Monday: 8:30am-10:30am, 4:30pm-7:30pm Tuesday: 6:30am-10:30am, 4:30pm-8:30pm Wednesday: 8:30am-10:30am, 4:30pm-7:30pm Thursday:6:30am-10:30am, 4:30pm-8:30pm Friday: 8:30am-10:30am, 4:30pm-6:30pm Saturday: 9:00am - 12:00pm Sunday: 9:00am - 12:00pm
TRY US FOR FREE
New to boxing?
Fill out the form and we will be in touch and get you scheduled for your free class.
Meet Your Trainers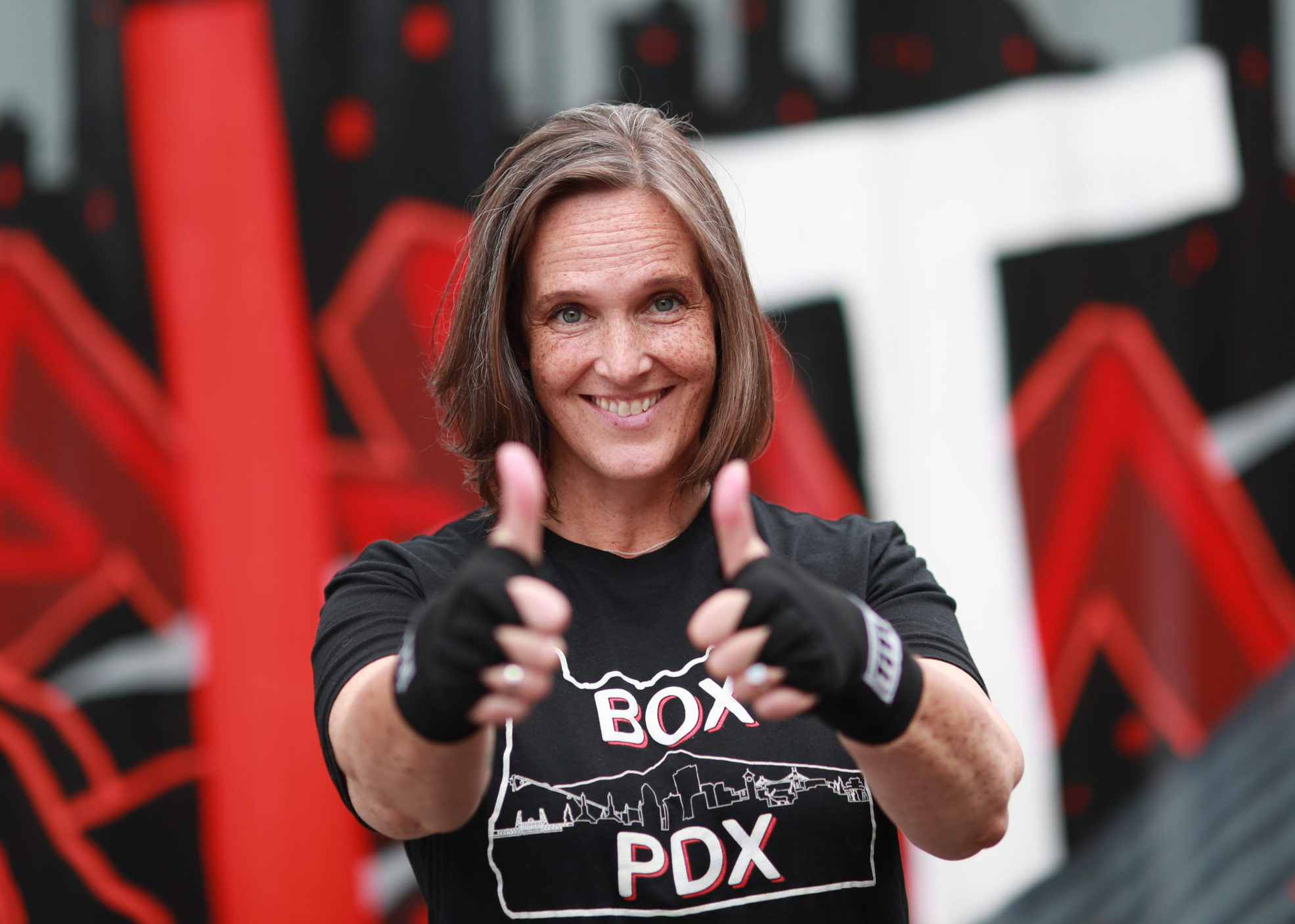 Ute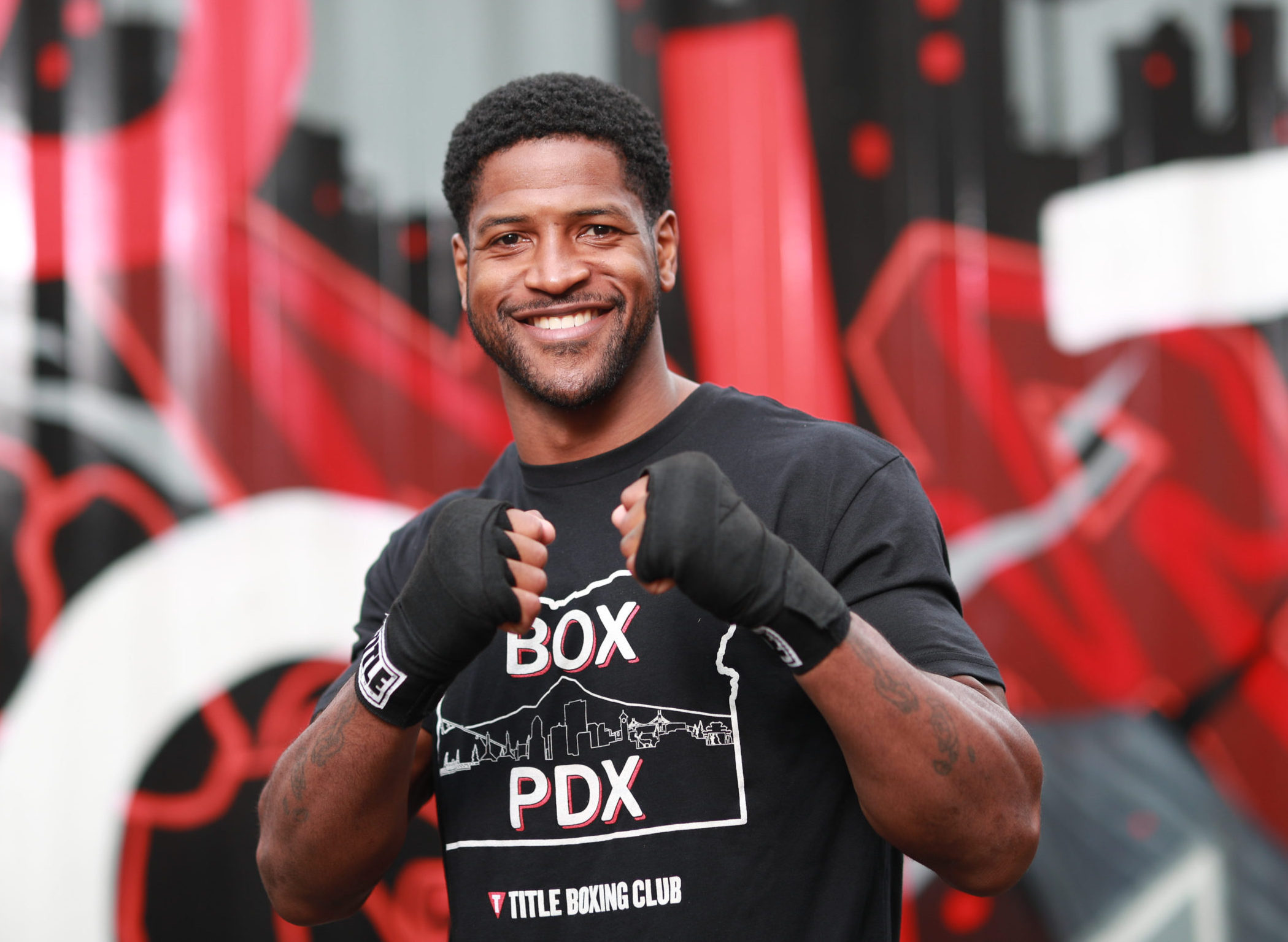 Mike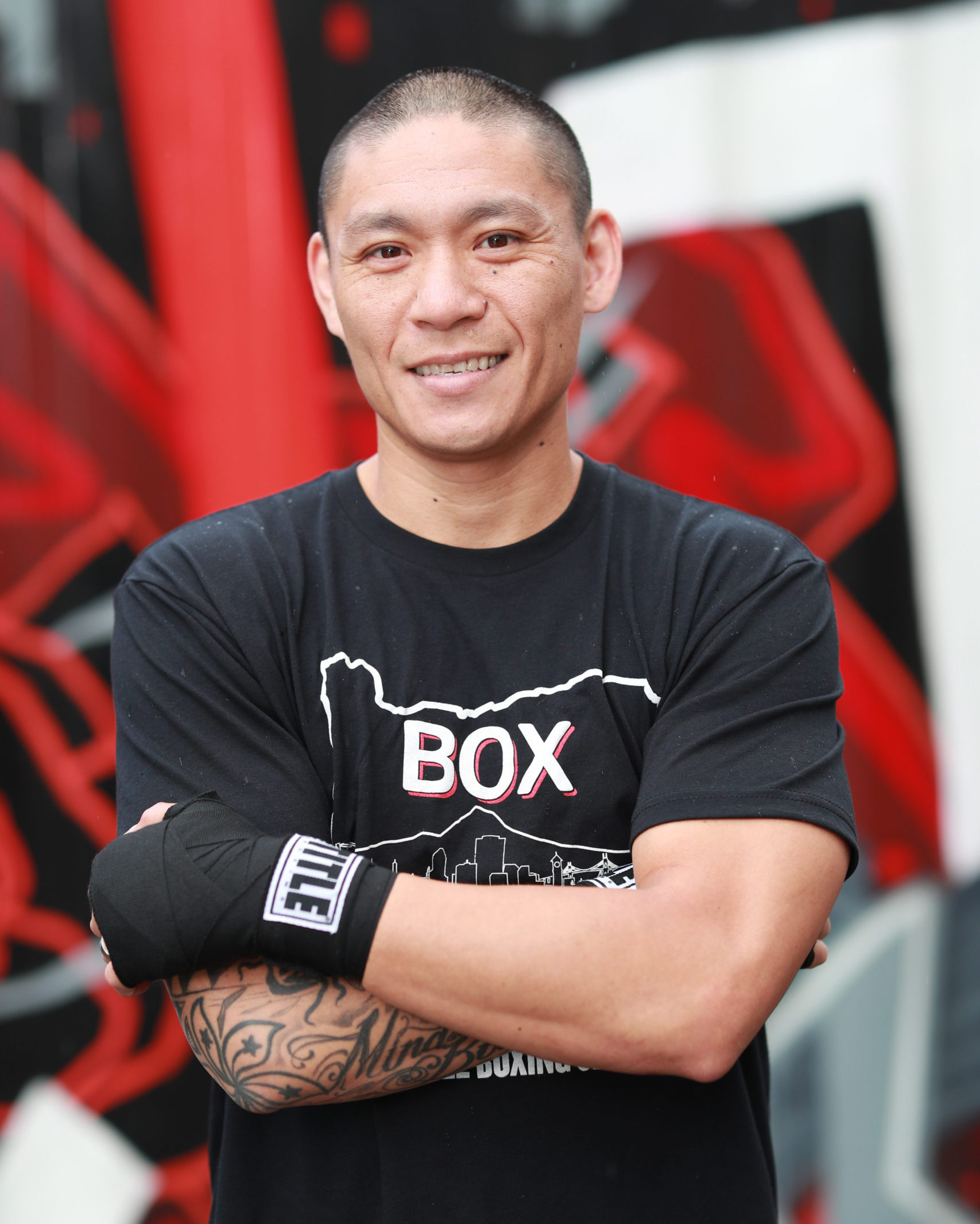 Aaron
×
Ute
Ute, pronounced "Oo-tah", has been with the studio since the beginning + considers coaching her fun job. She is originally from Germany but has been living in the US for over two decades. She discovered exercising as an outlet in her 30s + has done everything from distance running to cycling to CrossFit, but found her calling in boxing + kickboxing in 2017. Ute is also a nutrition coach who loves to combine her knowledge of nutrition + exercise. She loves to use her sense of humor during classes while pushing members to push themselves to their limits. She enjoys rock music, but only occasionally pushes her unique taste of music on members.
My personal mantra:
"Life is not a sprint but a marathon, so keep on doing your thing"
My training style is:
energetic
My why:
I love to be active + exercise. It is not a punishment for me, but a reward + I love to share this energy with our members
What gives me my fighting spirit:
The knowledge that I will continue to improve. I love to prove to the world, that middle-aged women don't need to slow down. As a matter of fact, at this point in my life I'm going to kick it up a notch!
×
Mike
Mike has always had a passion for fitness + athletics. He played collegiate football at Ashland University (OH) + professionally in the Arena Football League. After retiring from football, Mike started boxing to stay active + conquer a new challenge. He fell in love with the physical + mental demands of the sport. Mike has now been actively boxing for several years.
My personal mantra:
"There are no mistakes, only unlearned lessons"
My training style is:
fun
My why:
I enjoy teaching + helping people achieve their fitness goals
What gives me my fighting spirit:
My family + friends
×
Aaron
Born and raised in Roseburg, Oregon, Aaron has been a personal trainer since 2009. He started boxing in 2013 + he has been an amateur boxer since 2017. Aaron added boxing to his workout regimen so that he can have more variety with his training. He is a NASM (National Academy of Sports Medicine) certified trainer. Aside from coaching boxing, he also coaches strength + conditioning, as well as corrective exercises to help with pain management. With his wide range skill set, he is able to train people of all ages + capabilities.
My personal mantra:
"Adversity develops character"
My training style is:
authentic
My why:
To help my community through health + fitness
What gives me my fighting spirit:
Being bullied during my adolescence
Jun 28, 2022
The 5 Best Stretches for Kickboxing
Read More
MEMBERSHIP SPOTLIGHT: Cindy
You have to invest in yourself... you're worth it. Meet Cindy! A determined and bubbly TITLE Boxing Club Ahwatukee… Read More
Loyalty Beyond the Bag
With a Net Promoter Score of 87%, our members are happy to recommend us to others.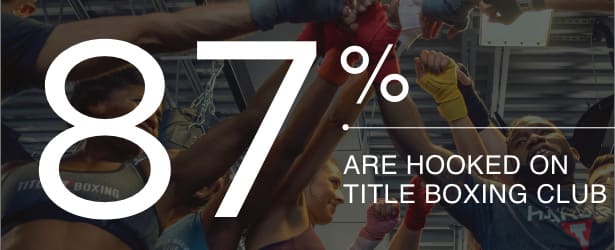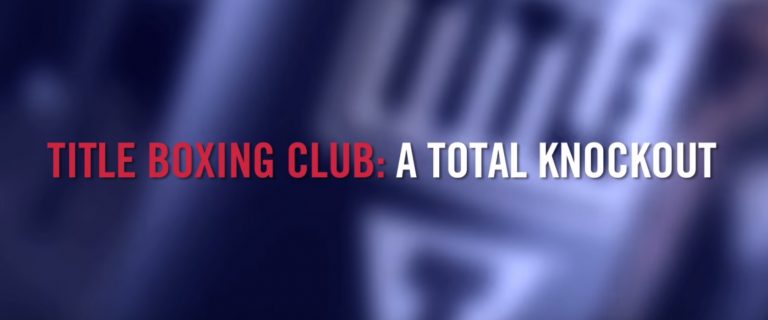 Join the TITLE Boxing Club Movement
While our clubs across the country have been busy building your strength and confidence, we've also been spotted on the news, in magazines and online – and people can't seem to get enough of our growing brand! Check it out for yourself!
FAQ's
I've heard the classes are intense; do I need to be in great shape to do the workouts?

It doesn't matter if you haven't worked out in a while or have never boxed before, you can finish the workout feeling great! You'll see that everyone goes at their own pace, but believe us that once you're here, you'll be inspired to give it your very best!
I don't want to get hit; is this a contact workout?

No—not ever! Each person in class has their own heavy bag to workout on, plus their own space to move around the bag. Trust us, you won't even realize anyone else is in the class because you'll be so focused on the workout! And, rest easy, we never allow sparring or fighting at TITLE Boxing Club.
What makes TITLE different than other fitness studios?

Boxing is a great workout, perhaps one of the most challenging of all sports, and we want to bring you the intensity of the training, minus the impact. We'll teach you how to roll with the punches by pushing you further than you thought possible.
I'm new to boxing; will someone show me the basics?

You bet! All of our classes are taught by instructors who will show you the ropes from the beginning. We'll help you wrap your hands and walk you through the basic fundamentals. Everyone in class is at a different level, so take a deep breath and go at your own pace!