Authentic Heavy Bag Workouts
Take it out
on the bag

Redmond, WA. 98052
7325 166th Ave. NE, Suite F255
(425) 869-0755

Open Today:

5:30am - 9pm
Your First Class
Let's make it happen together at TITLE Boxing Club Redmond. We welcome boxers of all fitness levels and are in your corner to make your first class experience easy and fun.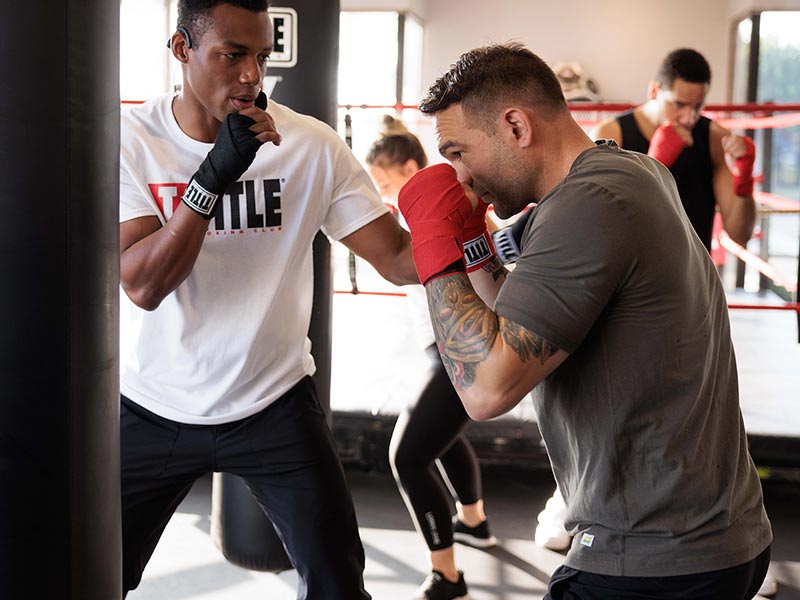 Member spotlight
When I first found Title Boxing Club in Redmond, it provided a high-energy workout that was aggressive and fun!  It was the kind of outlet that I needed, to break up my daily routine of working on a computer all day.  But now, I've made friends with other boxers and have…
Jacques I.
Recently started boxing because my husband started to do it for Parkinson's and it looked like fun. As someone who is older, it's nice to be active and do something that engages your brain and helps with coordination, strength, and flexibility. There's no pressure at Title Boxing Club Redmond, everyone…
Laura
I feel very lucky to have had a healthy pregnancy that allowed me to continue with my weekly boxing classes! Coach Liz made sure I was feeling comfortable but at the same time pushed me to give it my all, which is exactly what I needed. I can't wait to…
Emilia B.
Recent TITLE Boxing Club Redmond
Blogs

Boxing: The Ultimate Stress Relief Workout
Exercise is considered vital for maintaining mental fitness. Boxing is a high-intensity workout that not only improves your physical fitness but also helps to reduce stress and tension. Heavy bag boxing fitness classes, like the ones at TITLE Boxing Club , offer a cathartic release that can help you feel more relaxed and focused. When […]
How To Wrap Your Hands For Boxing
Hand wraps are an essential piece of equipment for any heavy bag boxing workout, and this is especially true when it comes to classes offered at TITLE Boxing Club . These small but mighty pieces of gear provide crucial support and protection for your hands, wrists, and knuckles, helping to prevent injuries and improve your […]
TITLE Boxing Club Redmond
Owner Bio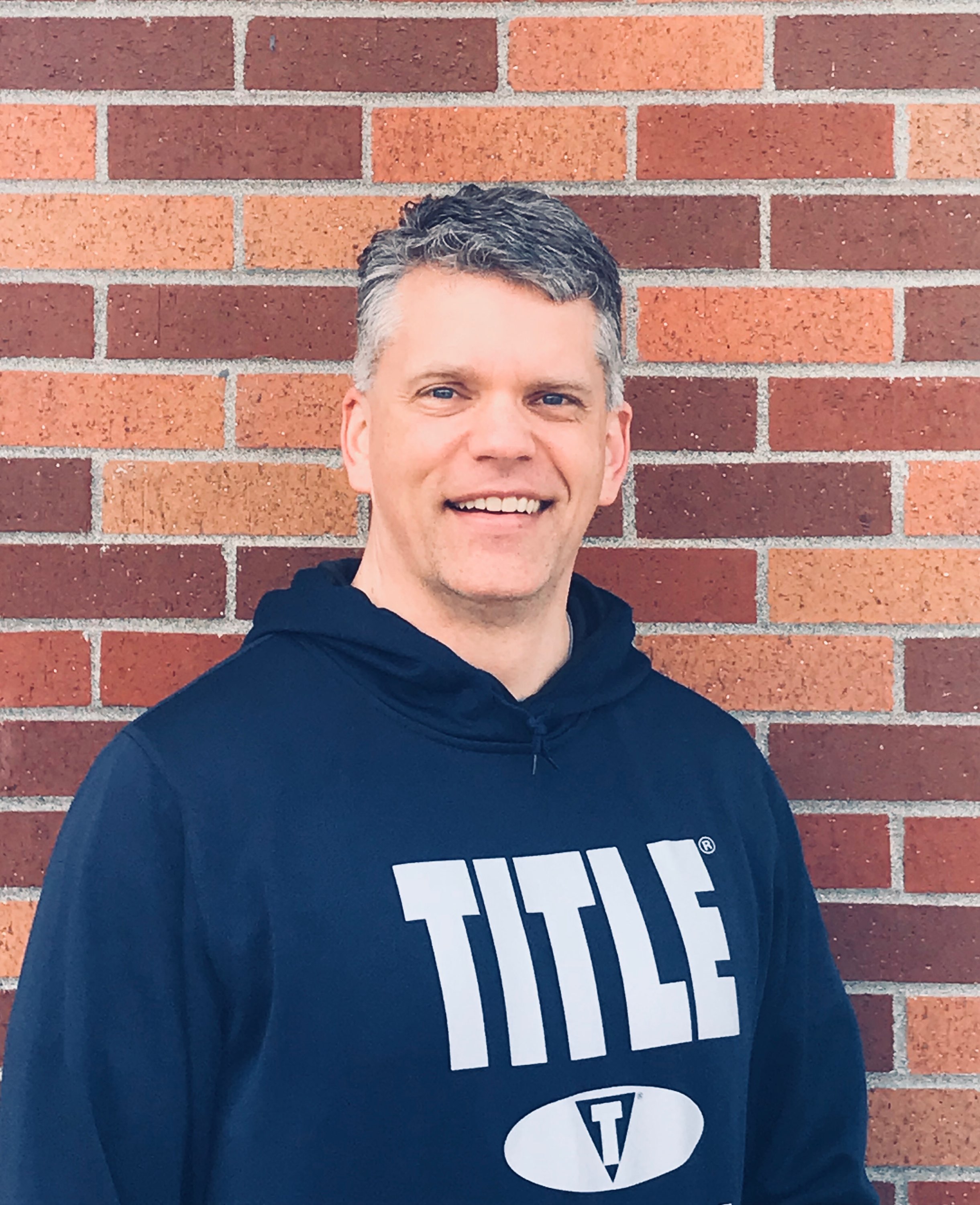 Bio – this is a husband, father, corporate finance professional, and volunteer with a penchant for running and cycling long distances (think marathons and 100 mile rides) who decides that it will be way more fun to help people reach fitness and career goals than it will be to perform one more financial statement variance report story.
My personal mantra – do stuff that surprises, in a good way, the people you love and care about, it brings people together, energizes and creates new perspectives.
My why – in addition to helping people reach their fitness goals, this is the first and only indoor workout that I truly enjoy. Not only does it engage my mind and body, it makes me better at the other fitness activities I participate in.
What gives me my fighting spirit – being a husband and father; is there a more awesome responsibility and rewarding experience than filling these roles?