Redmond
7325 166th Ave. NE, Suite F255, Redmond, Washington 98052 (425) 869-0755 Open Today: 5:30am - 9pm Saturday: 8am - 1pm Sunday: 8am - 1pm Monday: 5:30am - 9pm Tuesday: 5:30am - 9pm Wednesday: 5:30am - 9pm Thursday: 5:30am - 9pm
7325 166th Ave. NE, Suite F255, Redmond, Washington 98052 (425) 869-0755 Open Today: 5:30am - 9pm Saturday: 8am - 1pm Sunday: 8am - 1pm Monday: 5:30am - 9pm Tuesday: 5:30am - 9pm Wednesday: 5:30am - 9pm Thursday: 5:30am - 9pm
Try us free
New to boxing? Schedule your first workout at our Redmond fitness studio and we'll show you the ropes.
Upcoming Classes
Meet Your Trainers
Success Story: April Member Spotlight: Angie
When someone hits the heavy bag for the first time, you can literally see their heart coming alive again. With… Read More
Loyalty Beyond the Bag
With a Net Promoter Score of 87%, our members are happy to recommend us to others.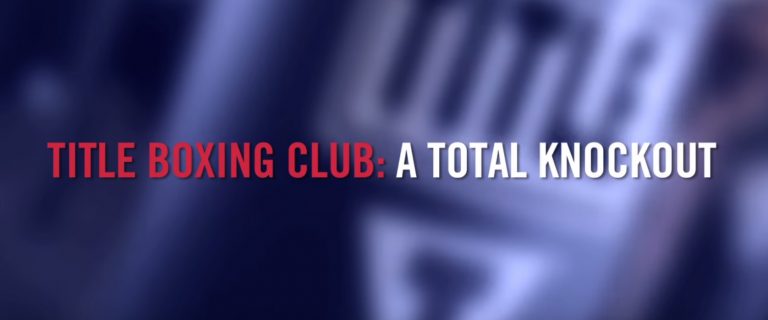 Join the TITLE Boxing Club Movement
While our clubs across the country have been busy building your strength and confidence, we've also been spotted on the news, in magazines and online – and people can't seem to get enough of our growing brand! Check it out for yourself!
Our Club Leadership
Bio – this is a husband, father, corporate finance professional, and volunteer with a penchant for running and cycling long distances (think marathons and 100 mile rides) who decides that it will be way more fun to help people reach fitness and career goals than it will be to perform one more financial statement variance report story.
My personal mantra – do stuff that surprises, in a good way, the people you love and care about, it brings people together, energizes and creates new perspectives.
My why – in addition to helping people reach their fitness goals, this is the first and only indoor workout that I truly enjoy. Not only does it engage my mind and body, it makes me better at the other fitness activities I participate in.
What gives me my fighting spirit – being a husband and father; is there a more awesome responsibility and rewarding experience than filling these roles?
Club Reviews
December 12, 2019
Bibiana Ayala-Canizares
LYNNWOOD, WA
I LOVE the atmosphere here. It's so encouraging and welcoming that there's no way you might feel intimidated. It was a very tough work out but super fun and at the end I already felt stronger. I can't wait to keep going and watch my health, strength and mood improve! I highly recommend if you want a great community feel, a killer work out and a lot of fun!
December 5, 2019
Georgi Vasilas
Kirkland, WA
FAQs
I've heard the classes are intense; do I need to be in great shape to do the workouts?
It doesn't matter if you haven't worked out in a while or have never boxed before, you can finish the workout feeling great! You'll see that everyone goes at their own pace, but believe us that once you're here, you'll be inspired to give it your very best!
I don't want to get hit; is this a contact workout?
No—not ever! Each person in class has their own heavy bag to workout on, plus their own space to move around the bag. Trust us, you won't even realize anyone else is in the class because you'll be so focused on the workout! And, rest easy, we never allow sparring or fighting at TITLE Boxing Club.
What makes TITLE different than other fitness studios?
Boxing is a great workout, perhaps one of the most challenging of all sports, and we want to bring you the intensity of the training, minus the impact. We'll teach you how to roll with the punches by pushing you further than you thought possible.
I'm new to boxing; will someone show me the basics?
You bet! All of our classes are taught by instructors who will show you the ropes from the beginning. We'll help you wrap your hands and walk you through the basic fundamentals. Everyone in class is at a different level, so take a deep breath and go at your own pace!