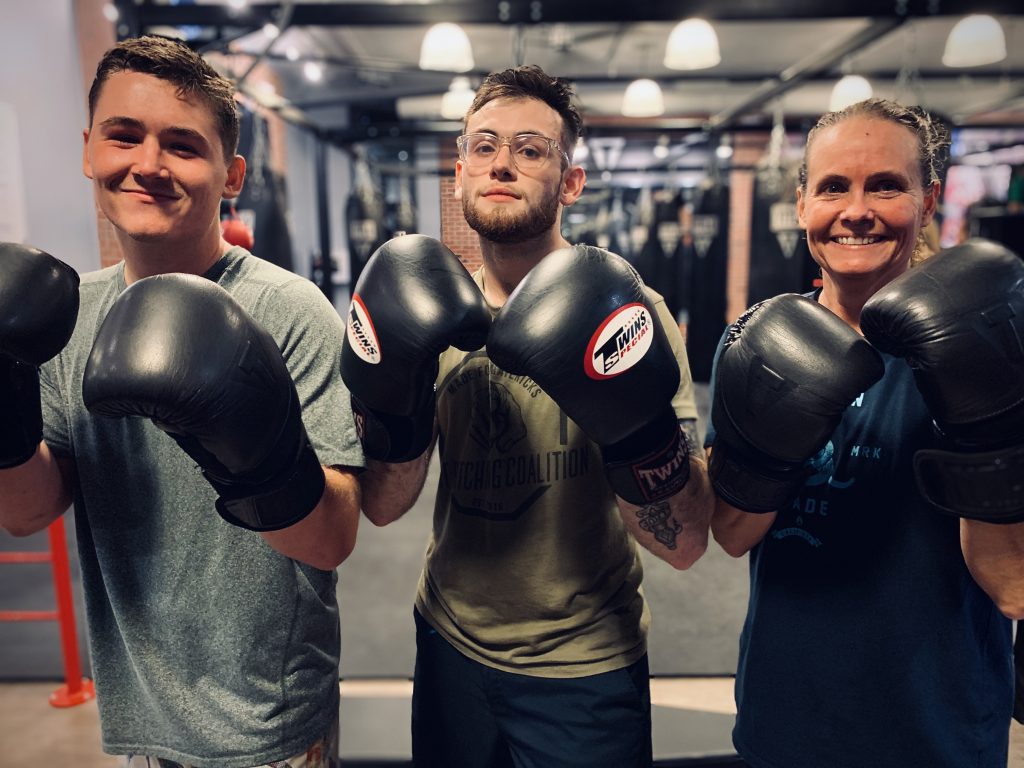 Get to know Tricia, James, and Meghan
Tricia Sumner, and her children, James Coleson (@james.surfs) and Meghan Coleson (@meghan_coleson), are a POWER-house family! They joined TITLE Boxing Club in October 2019 and in just two months, they have fully immersed themselves in the TITLE Boxing Club Richmond culture. Whether it's for a class or small group training session, we look forward to seeing them almost every single day. We thought they deserved a member spotlight to help inspire others. 
Interview Questions
How did you hear about TBC Richmond?
This rock-star family heard about TITLE Boxing Club Richmond when James passed our location on his way to Kregger's. Soon after, while driving to their beach house, they called the club to schedule their first class for free. 
How long have you been a member?
The Sumner/Coleson family joined TITLE Boxing Club on October 11, 2019. Meghan attends Elon University and attends classes when she's home. 
What made you want to purchase a membership at TBC Richmond?
James and Tricia said, "Everyone is super nice and we love the environment. It is good cardio and a different type of work out." 
What's your favorite part about TBC Richmond?
James and Tricia said, "The people. Every instructor has their own style which provides variety. It is easy to learn."
How has TBC Richmond impacted your life?
James said, "I've lost 20 pounds". (James is very modest and he failed to mention that he also looks like a real boxer now after personal training sessions with Wyatt!) Also, Tricia said, "I get to hang out with my kids". What a great family bonding activity!
What would you tell someone who is interested in TBC Richmond but may be hesitant to try a class? 
James and Tricia said, "You shouldn't be afraid to try it. TITLE Boxing Club is for everyone! Even though it's a group fitness atmosphere, it is very individualistic. No one is staring at you!" Tricia also said, she previously thought that boxing was a male dominated sport but loves that everyone can learn and everyone can feel comfortable at TITLE Richmond.
What is a fun fact about you?
We think everything about the Sumner/Coleson family is cool but James owns his own surfing company! (and the whole family surfs!) 
How cool are they?!