Authentic Heavy Bag Workouts
Take it out
on the bag

Rockville, MD. 20850
10028 Darnestown Rd
301-637-9360

Open Today:

5:30am - 7:30pm
Your First Class
Let's make it happen together at TITLE Boxing Club Rockville. We welcome boxers of all fitness levels and are in your corner to make your first class experience easy and fun.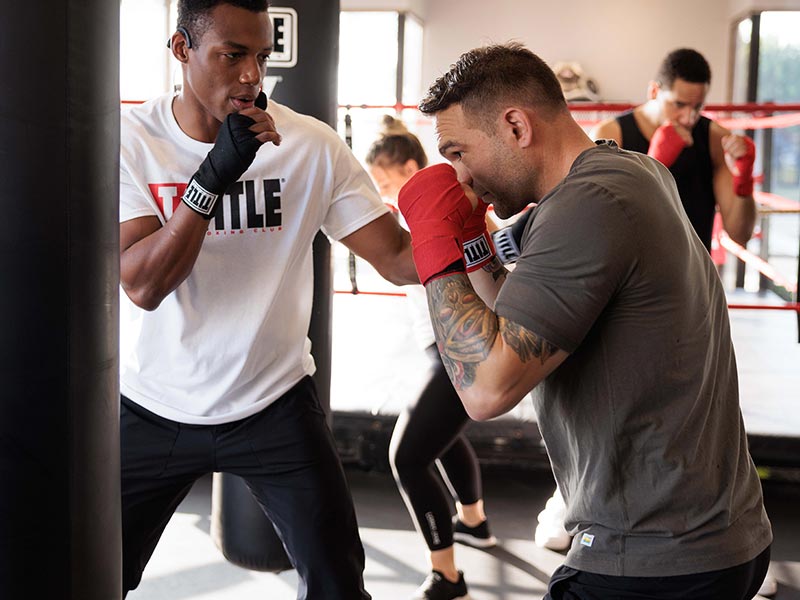 Member spotlight
I cannot recommend TITLE enough! The classes are fast, and fun and they play great music. Stop by to try a class and you'll see why so many people love TITLE Boxing Club!
Tara F.
I joined TITLE Boxing Club because I wanted to gain confidence. Now, I feel powerful and it's a blast learning to throw a punch. This has been so much more than just a boxing class.
Kathleen I.
Great workout head to toe – cardio, muscle building, losing weight…it's all right here. And the camaraderie you build with other members is second to none.
Daniel L.
Workouts are fun and taking your stress out by hitting a heavy bag is awesome.
Julie M.
I love this place! I had wanted to try boxing workouts for a while, but I was intimidated. I finally checked it out and I've been going ever since! Super fun and engaging workouts.
Cory A.
Recent TITLE Boxing Club Rockville
Blogs

Boxing: The Ultimate Stress Relief Workout
Exercise is considered vital for maintaining mental fitness. Boxing is a high-intensity workout that not only improves your physical fitness but also helps to reduce stress and tension. Heavy bag boxing fitness classes, like the ones at TITLE Boxing Club , offer a cathartic release that can help you feel more relaxed and focused. When […]
How To Wrap Your Hands For Boxing
Hand wraps are an essential piece of equipment for any heavy bag boxing workout, and this is especially true when it comes to classes offered at TITLE Boxing Club . These small but mighty pieces of gear provide crucial support and protection for your hands, wrists, and knuckles, helping to prevent injuries and improve your […]
TITLE Boxing Club Rockville
Owner Bio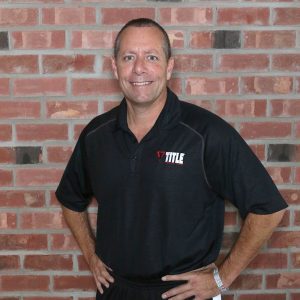 John is a local guy. John was born in Washington, D.C. and grew up in Potomac, Maryland. He went to Walt Whitman High School in Bethesda and attended Wake Forest University in Winston Salem, North Carolina. He worked 20 years for a fortune 500 company and not only worked locally, but Germany and St. Louis. John has always been into fitness. While looking into what he was going to do next in the chapter of his life, he stumbled across TITLE Boxing Club.
He flew out to Kansas City, met the owner, other franchisees, and did the workout. Between the people he met and the good soreness the next day, the rest was history. He was all in. John's biggest enjoyment has not only been bringing the results people want out of a fitness routine, but the culture and TITLE family that has come from opening his first location here in Rockville. The trainers, staff, and atmosphere is what has made his first location one of the best in the TITLE Boxing Club system.
Want to see what our members have to say about their experience at TITLE Boxing Club Rockville? Check out our Google reviews!