Try a Class
New to boxing? Schedule your first workout at our Summerville fitness studio and we'll show you the ropes.
Meet Your Trainers
Success Story: April Member Spotlight: Angie
When someone hits the heavy bag for the first time, you can literally see their heart coming alive again. With… Read More
Loyalty Beyond the Bag
With a Net Promoter Score of 87%, our members are happy to recommend us to others.

OP's TITLE Boxing Club Signs 'Milestone' Franchise Deal
Overland Park-based Title Boxing Club signed its largest franchise deal to date, which will bring 25 clubs to Mexico City.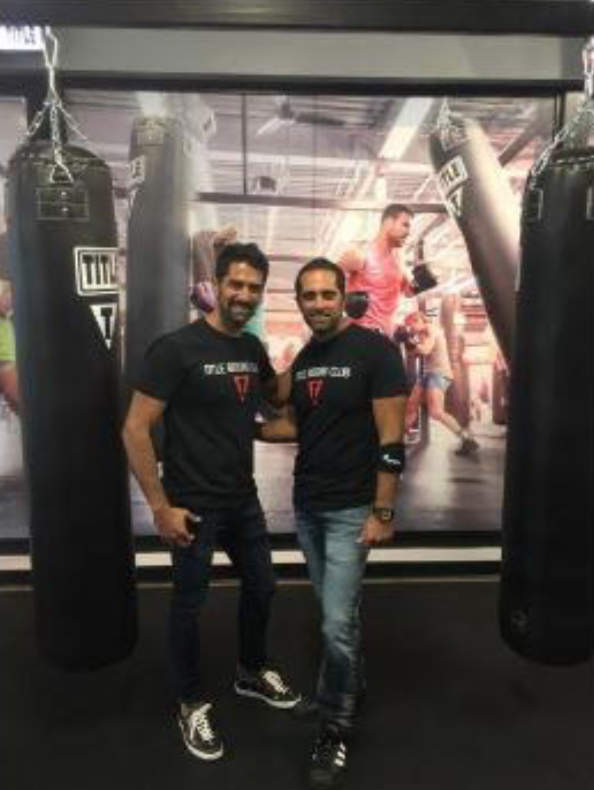 Mexico natives and brothers Jack and Alan Sandoval, who signed the record deal, already own locations in Miami and five clubs in Mexico City. They plan to open five more clubs in Mexico City this year and then five clubs each year until they reach 25 clubs.
"Ultimately, we want a Title Boxing Club close to everyone in Mexico," Jack Sandoval said in a release.
The brothers are tapping a hot market. Mexico's fitness and health industry creates more than $1.8 billion in annual revenue, according to the release.
Title Boxing Club, which started franchising in 2009, has grown to more than 190 clubs that offer fitness classes in boxing and kickboxing. It also has 150 clubs in development.
In the release, Title Boxing Club President Susan Boresow called the latest deal a "milestone agreement" and pointed out how Mexico has produced boxing legends such as Julio César Chávez and Canelo Alvarez. The boutique fitness studio hopes to produce a few champions of its own, she said.
Earlier this year, the boutique fitness studio introduced a new avenue to work out with the brand via a fitness app that gives subscribers access to full-body workouts and Title Boxing Club trainers. The app features 10- to 45-minute workout sessions for a variety of skill levels and gives users flexibility in tailoring the workouts. The Overland Park company also embarked on a national tour this year to ramp up brand awareness and target untapped customers.
Title Boxing Club ranks No. 95 on the Kansas City Business Journal's Top Private Companies List, with $71 million in 2018 revenue.
Our Club Leadership
Rick attended The Citadel on a baseball scholarship. While he was in college, he acquired a B.S. in Business Administration with an emphasis in Accounting. Rick further achieved his Masters in Business Administration as well. Upon graduating, he started his 35 year career with South Carolina Public Service Authority (also known as Santee Cooper) where he was head of Information Technology department. He retired from Santee Cooper and ventured into his next endeavor with TITLE Boxing Club in 2013. Rick is also certified in Project Management Professional (PMP) and is now a proud business owner at TITLE Boxing Club Summerville.
Rick has lived in Hanahan, SC for the last 40 years. He is married to his high school sweetheart of 35+ years and they have three wonderful children together. Rick also coached the Northwood Academy High School baseball team to consecutive state championships in 1999 and 2000. Winning the championships was an awesome accomplishment and he got to share this with his son and nephew who were on the winning teams that he coached. Rick is happy to be a part of the TITLE family and to help in bettering the lives of each and every member at TITLE Boxing Club Summerville.