Authentic Heavy Bag Workouts
Take it out
on the bag

Summerville, SC. 29486
1000 Nexton Square Drive

Open Today:

9:00am - 12:00pm
Your First Class
Let's make it happen together at TITLE Boxing Club Summerville. We welcome boxers of all fitness levels and are in your corner to make your first class experience easy and fun.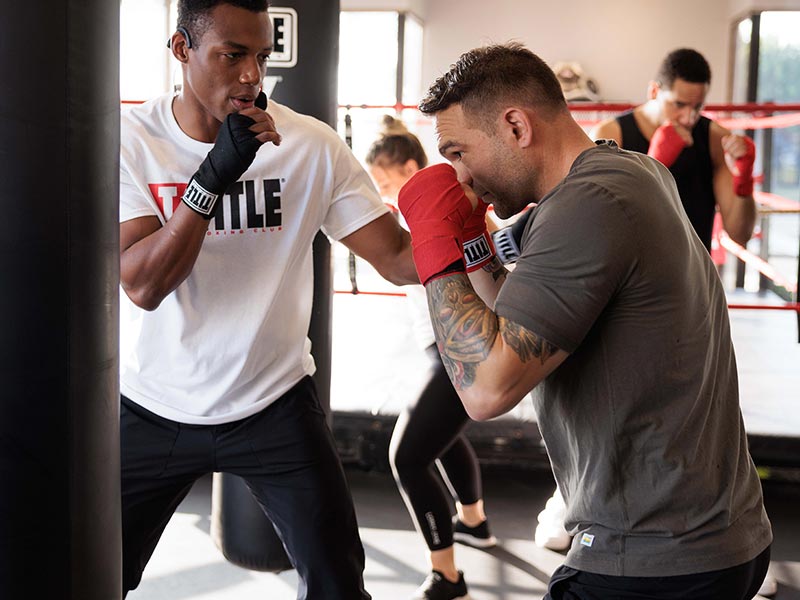 Member spotlight
I cannot recommend TITLE enough! The classes are fast, and fun and they play great music. Stop by to try a class and you'll see why so many people love TITLE Boxing Club!
Tara F.
I joined TITLE Boxing Club because I wanted to gain confidence. Now, I feel powerful and it's a blast learning to throw a punch. This has been so much more than just a boxing class.
Kathleen I.
Great workout head to toe – cardio, muscle building, losing weight…it's all right here. And the camaraderie you build with other members is second to none.
Daniel L.
Workouts are fun and taking your stress out by hitting a heavy bag is awesome.
Julie M.
I love this place! I had wanted to try boxing workouts for a while, but I was intimidated. I finally checked it out and I've been going ever since! Super fun and engaging workouts.
Cory A.
Recent TITLE Boxing Club Summerville
Blogs

5 Fall Foods to Power Your Workouts
Incorporating seasonal fall foods into your diet can help enhance your boxing fitness workout by providing the necessary nutrients for energy, muscle recovery, and overall performance. Fall is known for its abundance of nutritious fruits and vegetables. Here are some fall foods in season that can benefit your boxing training at TITLE Boxing Club : […]
3 Reasons to Prioritize Weekend Workouts
For many of us, weekends often signify a break from the hustle and bustle of the workweek. While it's tempting to kick back and relax, incorporating a workout into your weekend routine can bring a range of physical and mental benefits. Here are three compelling reasons why you should consider breaking a sweat with TITLE […]
TITLE Boxing Club Summerville
Owner Bio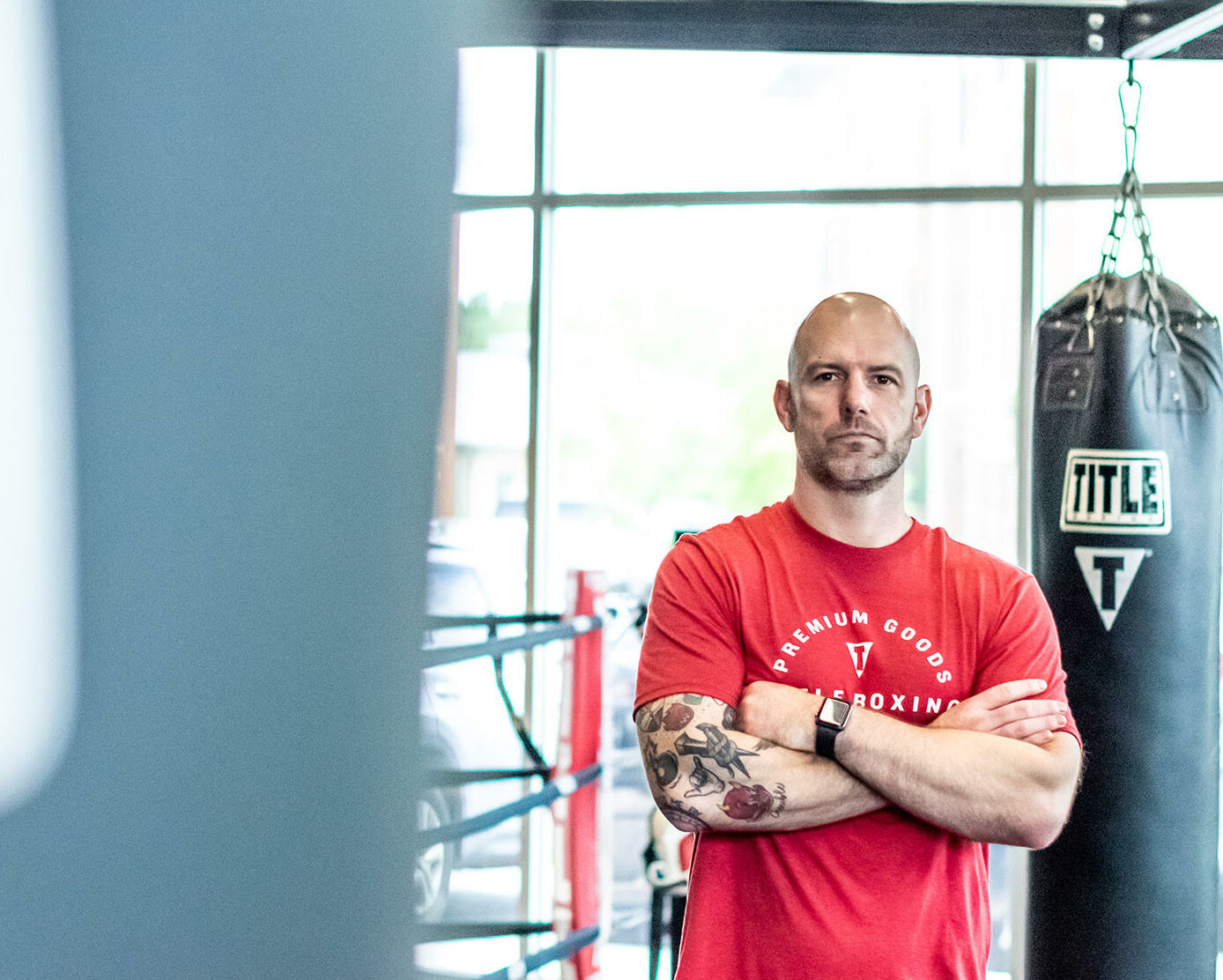 Chris has been in the fitness industry for over 15 years and has experiences ranging from personal training and nutrition guidance to management and athletic performance. Boxing and mixed martial arts has been a passion of his since he was a child. From childhood, boxing and kickboxing was introduced to him in Ohio where he practiced with his father at their local gym. He continued learning when he joined the wrestling team at his high school.
Chris spent 8 years in the Army as an infantry soldier. Over his time with the Army, he learned valuable skills in leadership and teamwork, which he carries over into every aspect of his role here at TITLE Boxing Club Summerville. Chris started at the club as a morning trainer while attending college for his degree in radiologic technology. He worked his way up to head trainer and then accepted the position as General Manager. Chris treats every member and staff like family and is passionate about helping you reach your goals.
Want to see what our members have to say about their experience at TITLE Boxing Club Summerville? Check out our Google reviews!

Title Boxing Club Summerville at Nexton Square is affiliated with Rock Steady Boxing (RSB).  A non-profit organization founded in 2006 to provide an effective form of physical exercise to people fighting Parkinson's Disease.  We provide classes with RSB certified trainers with experience.
Rock Steady Boxing gives people with Parkinson's disease hope by improving their quality of life through a non-contact boxing-based fitness curriculum. Rock Steady Boxing classes focus around exercises emphasizing gross motor movement, balance, core strength, and rhythm which favorably impact range of motion, flexibility, posture, gait, and activities of daily living.