Dec 18, 2018
Member Spotlight:Jamie Burrison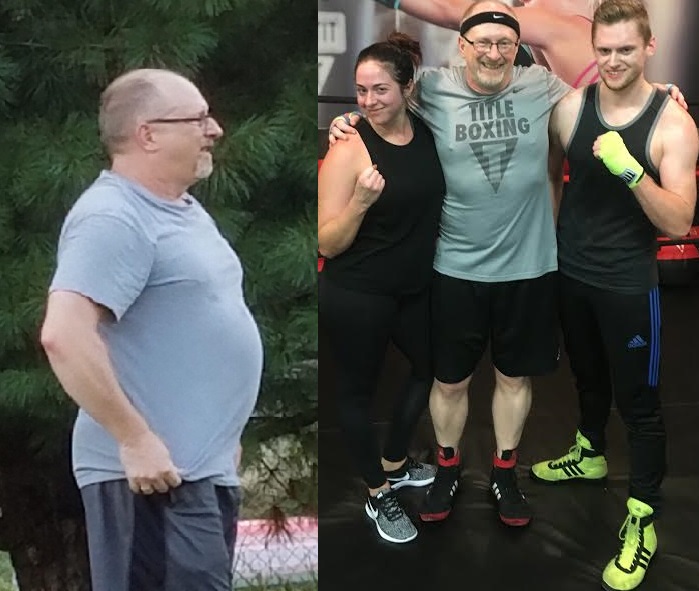 December's Member Spotlight goes to Jamie Burrison! A fixture of our nighttime classes, Jamie has developed from a casual member in the club to a force to be reckoned with on the bag.
"After 30 years of playing and coaching soccer, I had to quit several years ago due to a permanently damaged knee.  My Injury, coupled with very poor eating habits, found me weighing 240 lbs and diagnosed with Type 2 Diabetes.  Everything changed on Father's Day 2016.  My daughter brought me to Title Boxing Club-Ann Arbor for the 'Punching with Pops' class.  I was hooked and I have been coming to class at least two days a week ever since.  Encouragement from my boxing children, Kaiti and Jesse, my classmates, and my trainers has been life changing for me. At the writing of this testimonial, I weigh 193 lbs and have lost 6 inches from my waist.  I could not have accomplished this change in health and lifestyle without Title Boxing Club Ann Arbor. Thank you!" – Jamie Burrison
As we close out 2018, we would like to thank Jamie for reminding us why we do what we do at Title Boxing Club. His unwavering dedication is a constant source of motivation for our staff and we will continue to support his efforts to improve himself.