Authentic Heavy Bag Workouts
Take it out
on the bag

Littleton, MA. 01460
365 Constitution Ave
teamlittleton@titleboxingclub.com

Open Today:

9am - 8pm
Your First Class
Let's make it happen together at TITLE Boxing Club Littleton. We welcome boxers of all fitness levels and are in your corner to make your first class experience easy and fun.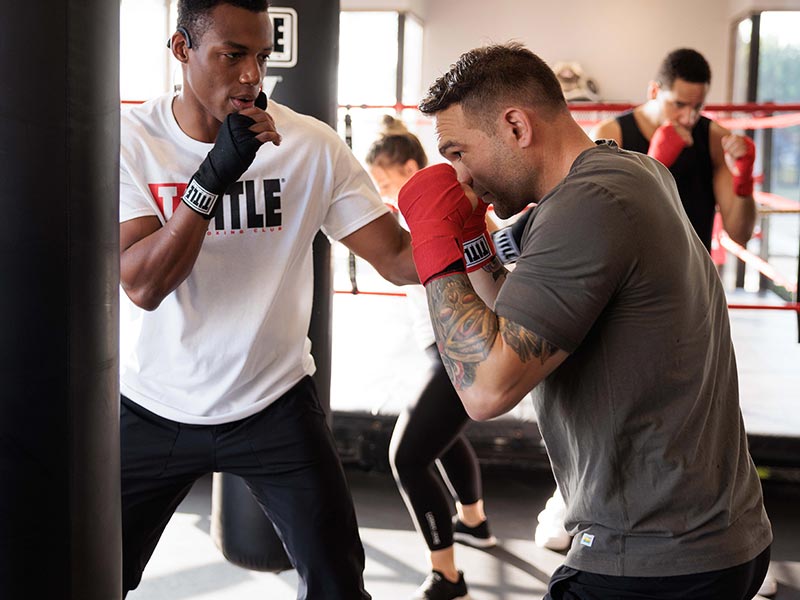 Member spotlight
I started with the club in late October 2020. I fell in love with boxing instantly. Since then all the trainers know your name and are super excited to see you progress. It is the first exercising "thing", other than organized sports, that I absolutely love and look forwards to…
Cory A
Awesome place to get in shape and take out your aggressions…Great coaches who push you farther than you think you can go….
Lori L
My wife has been an original member of 4 years when title first opened and has been begging me to join with her. I always had an excuse not to. I have been a member know for 2 months and it's totally life changing. I haven't felt this good since…
Pat H
I just hit a year at this location… Our family loves this club. There's a real sense of community that makes you want to take class after class. From early morning boxing to Summertime outdoor HIIT workouts, this club has more to offer than just punching a bag, though that's…
Amanda L
I've been a member of Title Box in Littleton since they opened 5-6 years ago. This place cannot be beat– and its not just the incredible full body workouts. The trainers are very, very good– inspiring, friendly, sooooo knowledgable– and they've build a great community at this gym that is…
Alex S
Recent TITLE Boxing Club Littleton
Blogs

5 Fall Foods to Power Your Workouts
Incorporating seasonal fall foods into your diet can help enhance your boxing fitness workout by providing the necessary nutrients for energy, muscle recovery, and overall performance. Fall is known for its abundance of nutritious fruits and vegetables. Here are some fall foods in season that can benefit your boxing training at TITLE Boxing Club : […]
3 Reasons to Prioritize Weekend Workouts
For many of us, weekends often signify a break from the hustle and bustle of the workweek. While it's tempting to kick back and relax, incorporating a workout into your weekend routine can bring a range of physical and mental benefits. Here are three compelling reasons why you should consider breaking a sweat with TITLE […]
TITLE Boxing Club Littleton
Owner Bio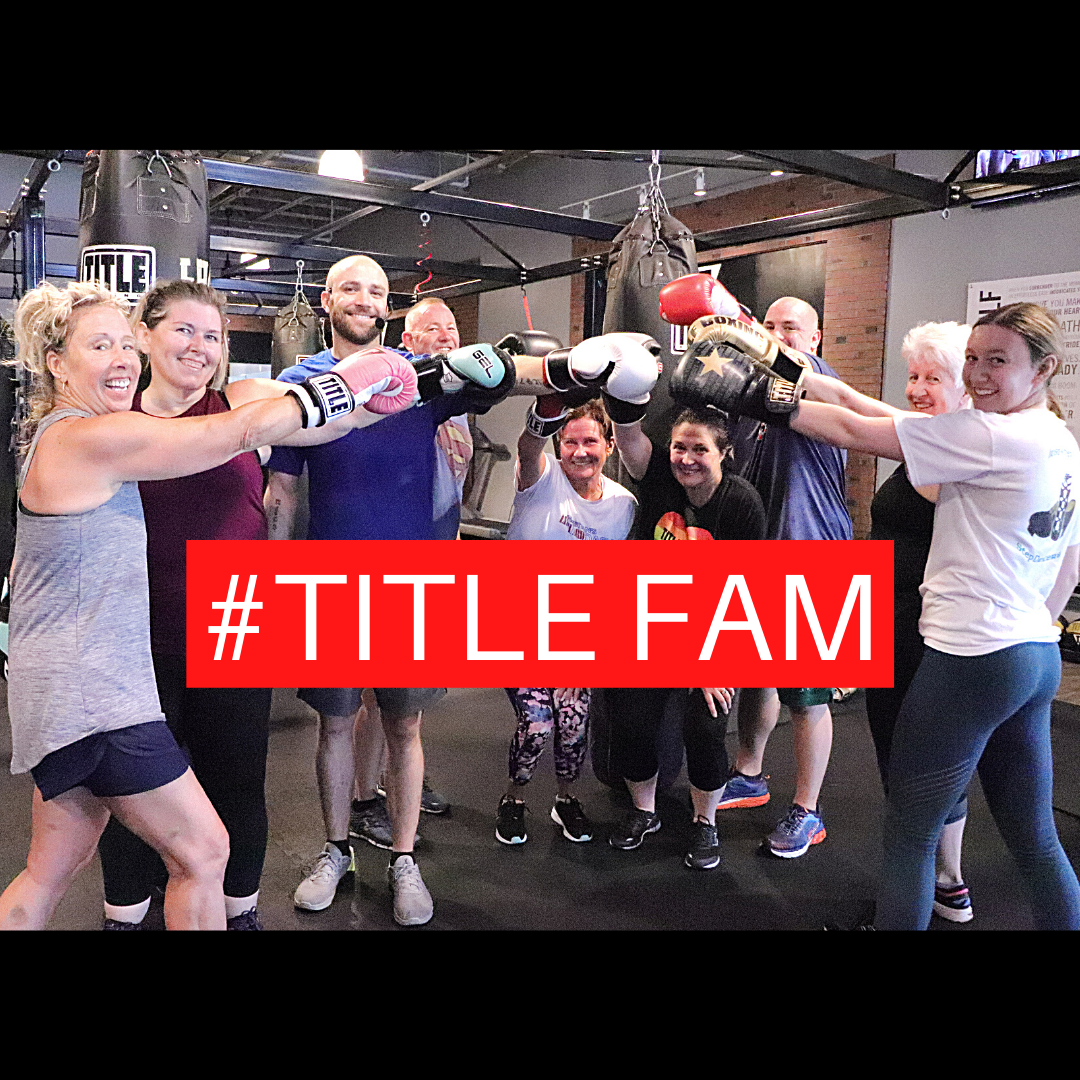 At TITLE Boxing Club Littleton, we value and appreciate our members and the community that they have helped us build. It is our mission at TITLE to focus on offering the absolute best workout in Littleton, MA. We pride ourselves on building a welcoming and caring community for everyone of all ages, all genders, all weights, all bodies, and all abilities. Our goal is to make every person who walks into our club feel welcomed, empowered, and motivated to achieve their individual fitness goals. We want everyone who takes one of our fun, high-energy, uplifting and energizing classes to have the best experience possible and to see and feel what a supportive and encouraging community we have here at TBC Littleton.
TITLE Boxing Club Leadership in Littleton, MA
Our club leadership's main focus is to provide our members with a fun, family environment, while pushing them to achieve their goals. From the moment class begins to the final round, our leaders work with you to improve your technique and find your inner strength. For us, every boxing for fitness class is about you: your goals, your life, and your journey to health. Our club leadership is here to encourage you in your boxing fitness journey and to help you achieve a new level of empowerment.
Private Training At TITLE Boxing Club Littleton, MA
At TITLE Boxing Club Littleton, MA, our club doesn't just specialize in group workouts. Our club leadership also offers private trainings so that you can work with our boxing for fitness trainers individually. If you want more one-on-one interaction with our team, we have trainers that are happy to provide you with that experience. As one of the best boxing gyms in the Littleton area, we pride ourselves in having one of the best personal training programs that is personalized for each individual member. We care about our members, and our leadership team will always be available for them to connect with.
Join Our TITLE Fam!
As a boxing gym in Littleton, MA, TITLE Boxing Club Littleton offers full-body boxing workouts designed to engage your spirit and your body. Interested in making TITLE Boxing Club Littleton, MA your new boxing club? Call us at 978-486-0100 or sign up online!