The "I Can't Wait to Workout" Workout
Our proprietary 52-week boxing journey incorporates skill progression and interval training for a true full-body workout in a 'no judgments' environment. Each authentic heavy bag workout combines the benefits of high impact training and stress relief, while incorporating technique and fun into each class. No experience needed!
LET'S MAKE IT HAPPEN
TOGETHER

!
Boxing Fitness, NOT Fitness Boxing
Through a thoughtful progression of warm-up drills, shadowboxing, HIIT exercises, rounds on the heavy bag, and strength work, our signature Boxing class is geared to fire up your entire body. Each workout centers around a Weekly Boxing Focus and supporting Combo of the Day to develop your skills and build your fitness week over week. This results in an engaging, constantly evolving workout that is designed to propel you to reach your goals faster!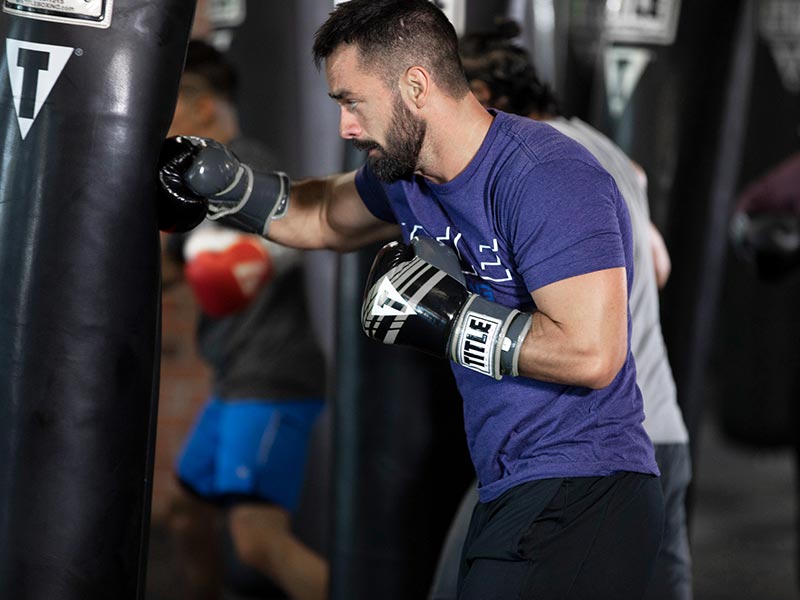 Kick It OUT!
Our signature Boxing workout plus kicks, knees, and elbows. It's all fair game in our Kickboxing class!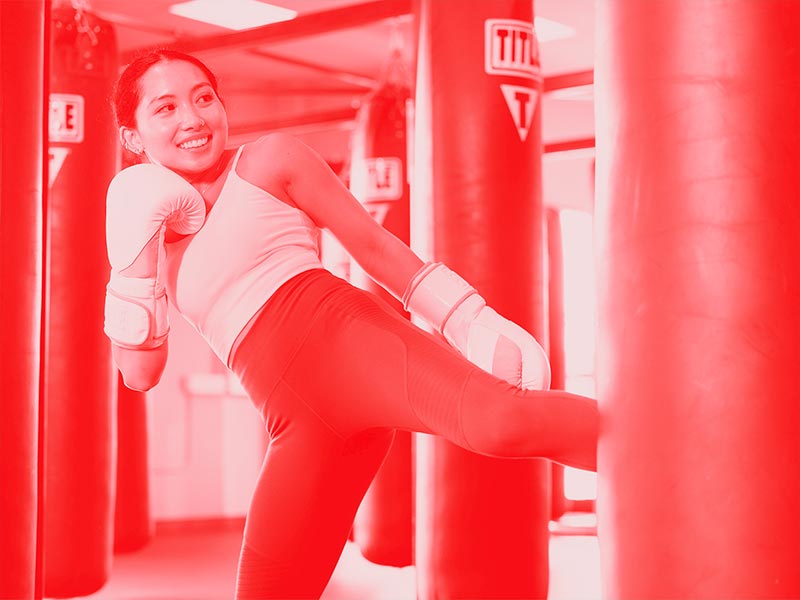 MMA
Our Kickboxing workout plus added ground-and-pound bag work on the floor. A more advanced class for our Boxers and Kickboxers looking to take things to the next level. At participating clubs only.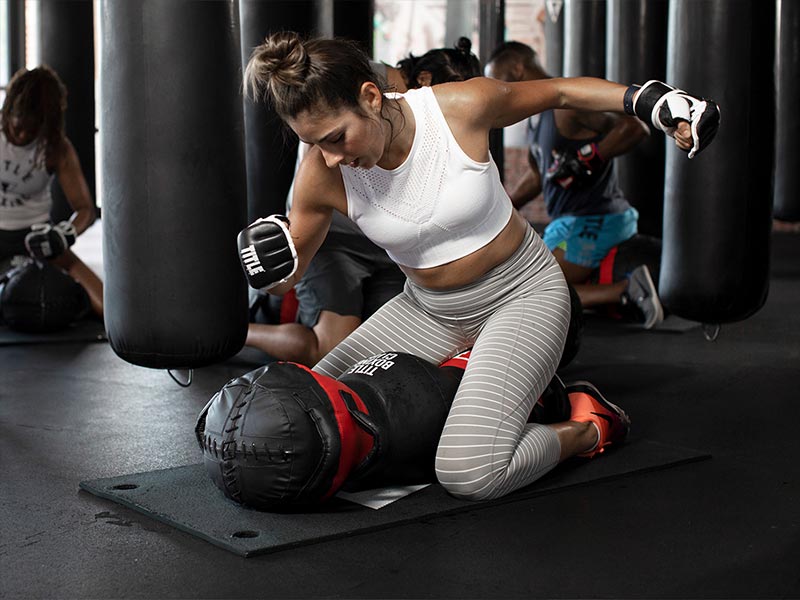 Private and Small Group Training
Looking for a little extra coaching to accelerate your results? Need that extra push? Grab one of our motivating, expert coaches to work 1-on-1 or with a small group of friends. Improve your technique, burn fat, build muscle – whatever your goal is, we have someone for you!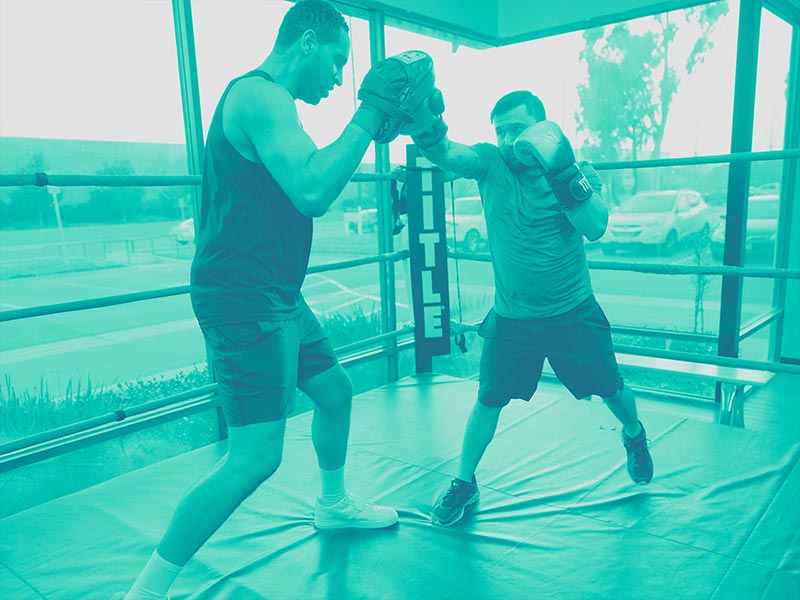 Ramp-Up
Get your blood flowing and your body prepared to attack the heavy bag during the Bag Rounds.
Bag Rounds
Master the Combo of the Day, drill the Focus of the week, and build your fitness by pushing through speed and power shot burnouts.
Active Recovery
Train like a true boxer would on the heavy bag and keep your heart rate up before the next bell rings.
Core & Strength
Take the gloves off and end class on a high note with some core and strength work.
Workout Options by Class Length
Never let a busy lifestyle stand in the way of your health! Get the same sweat in half the time. Our 30-minute classes, offered in most locations, allow you to squeeze in a workout and maximize your time.
Your 30-Minute Class will consist of:
7-minutes of ramp-up + 4 bag rounds/active recovery + 7-minutes of core and strength
Train like a boxer and feel like a champion with our 45-minute classes. Once you get in your zone (this doesn't take long), the class will fly by and you won't even believe it's over once the final bell rings.
Your 45-Minute Class will consist of:
7 minutes of ramp-up + 8 bag rounds/active recovery + 7 minutes of core and strength
Show up and punch it out for a power hour of punches. Our 60-minute class is the perfect option if you're looking to focus on fitness. Spend 50% of the time with active bag rounds and the other 50% with ramp-up and core/strength.
Your 60-Minute Class will consist of:
14 minutes of ramp-up + 8 bag rounds/active recovery + 14 minutes of core and strength
Looking for the overtime experience? We're in your corner to push you through our 75-minute classes. Challenge yourself and those around you to a workout that packs a punch and leaves you feeling amazing.
Your 75-Minute Class will consist of:
14 minutes of ramp-up + 12 bag rounds/active recovery + 14 minutes of core and strength