Cardio Kickboxing Workout Classes
Kick-up your fitness routine with our high-energy, cardio-focused classes
Our kickboxing workouts incorporate kicking and punching for a dynamic, challenging experience. You'll keep your body guessing as our trainers motivate and inspire you to empower your power with every style of kick and punch throughout the rounds. This class takes the spirit and movement of professional kickboxing and turns it into a fun fitness challenge focused on cardiovascular health.
Kickboxing is fabulously focused on your legs, glutes and calves, while adding an extra layer of intensity to our signature boxing classes. Our fun, high-energy environment provides a unique class experience every time. When you're ready to take it to the next level, incorporate our kickboxing classes into your weekly routine. For the newbies—we recommend taking a TITLE Techniques class to learn the proper way to kick the bag prior to jumping in with both feet!
To get started, find a TITLE Boxing Club location near you.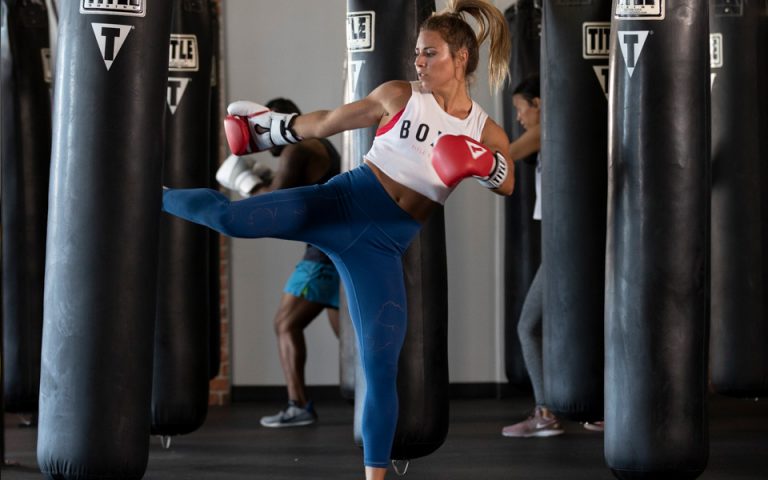 What to expect during your TITLE kickboxing workout
Get ready to work up a serious sweat during this cardiovascular workout! Whether you choose our 30, 45, 60 or 75-minute fitness class, you will:
Start with shadow boxing, cardio drills and stretches
The best HIIT workout of your life starts with trainer-led shadow boxing, cardio drills and stretches to get your heart pumping. You'll begin each class with a solid stretch and calisthenics to prepare your body for kicking or punching the heavy bag during the rest of the workout. Think lunges, squats, shadow boxing, jumping jacks, mountain climbers and more to warm up different muscle groups for our total-body workout.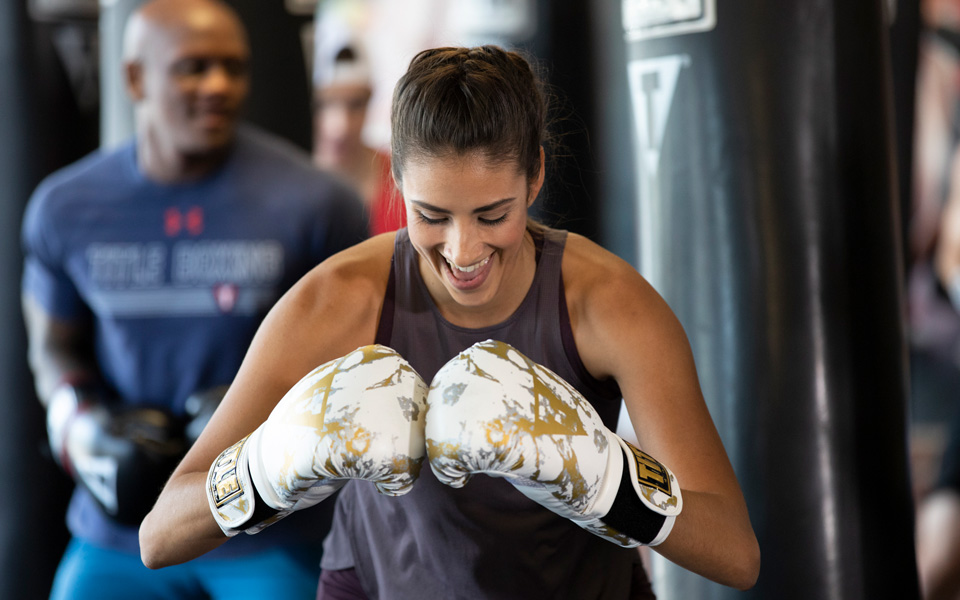 Work through a series of kickboxing rounds with active rest in between
Each of our kickboxing workouts consists of 3-minutes rounds where your trainer will lead you through a series of kicks or punches on the 100-pound heavy bag. We'll lead you, show you and teach you how to properly execute each move throughout the rounds.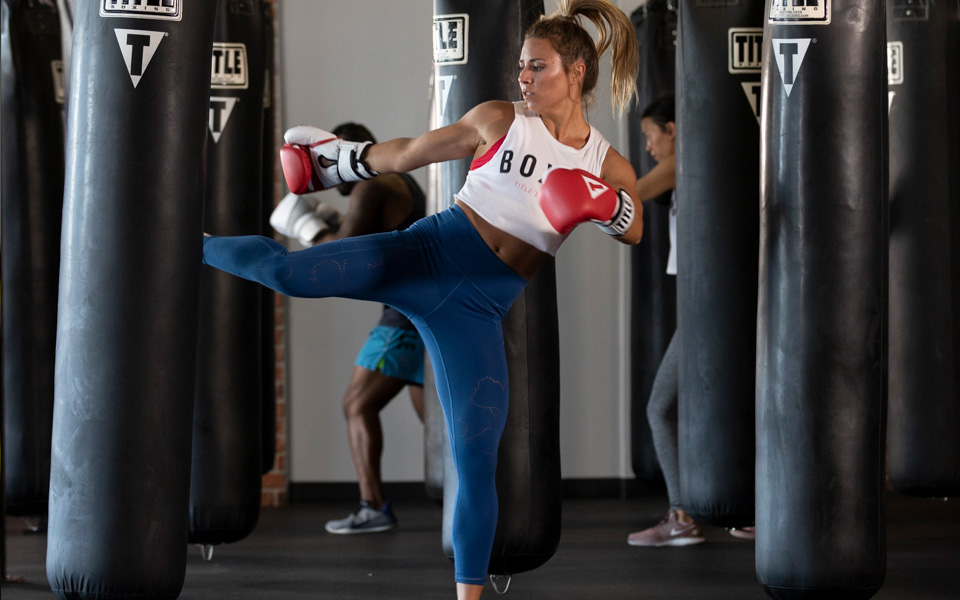 Finish with an abdominal workout and cool down
Finish your full-body workout by using our weighted medicine balls to do a variety of exercises targeting your abs. Trainers will lead you through a strengthening and toning abdominal workout designed to define your core. Strengthening your core will improve your kicks and punches and protect your back from injury.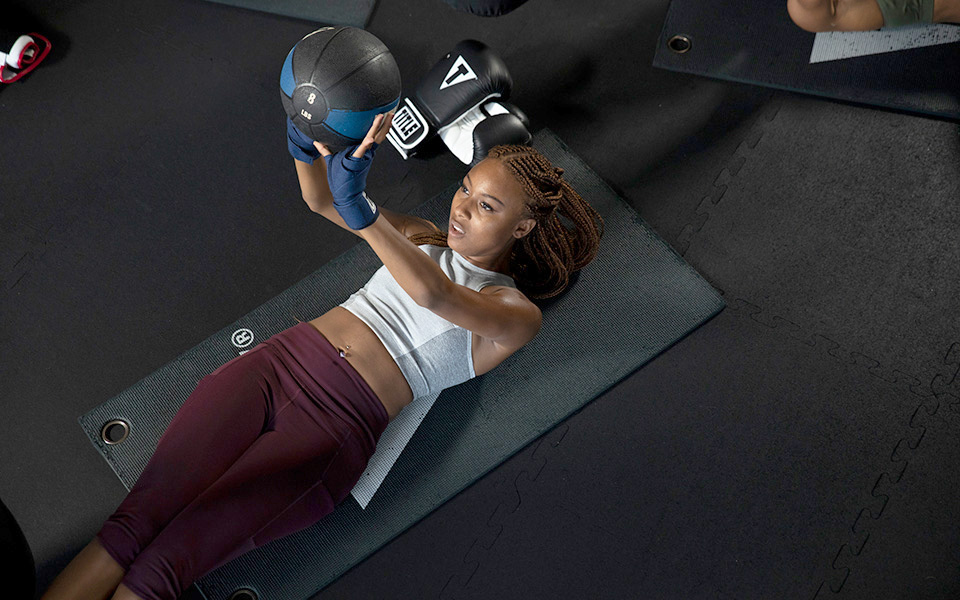 What are the benefits of kickboxing for fitness?
Kickboxing workouts are powerful reminders of how strong you are and how much fun it is to kick up your workout routine. In our fitness classes, you'll love that kickboxing:
Is a great cardiovascular workout of both force and speed
Improves your strength, aerobic fitness, flexibility, coordination and balance
Burns calories through high intensity interval training and resistance of the 100-pound bag
A great workout to help people lose weight or tone their bodies
A good and healthy way to relieve stress
Is a fun and effective class for first timers
Our kickboxing classes are great for beginners!
Many first-time guests wonder if the kickboxing classes will be too hard. Any of our classes can be modified to all fitness levels. That said, our recommendation is for first-time guests to start with a boxing class and incorporate kickboxing when they're ready for an added challenge. Similar to our boxing workouts, we encourage all members and guests to take each class at their own pace. We'll guide you and teach you how to properly kick and punch the heavy bag to prevent injury. Trainers will share modifications for the combinations for an injury or intensity.
Ready to experience your new favorite workout? Find a fitness studio near you and sign-up for a free kickboxing class. We look forward to supporting your journey to health!