Authentic Heavy Bag Workouts
Take it out
on the bag

Manchester, NH. 03101
460 Elm St
tbcmanchester@titleboxingclub.com

Open Today:

4:45am - 6:00pm
Your First Class
Let's make it happen together at TITLE Boxing Club Manchester. We welcome boxers of all fitness levels and are in your corner to make your first class experience easy and fun.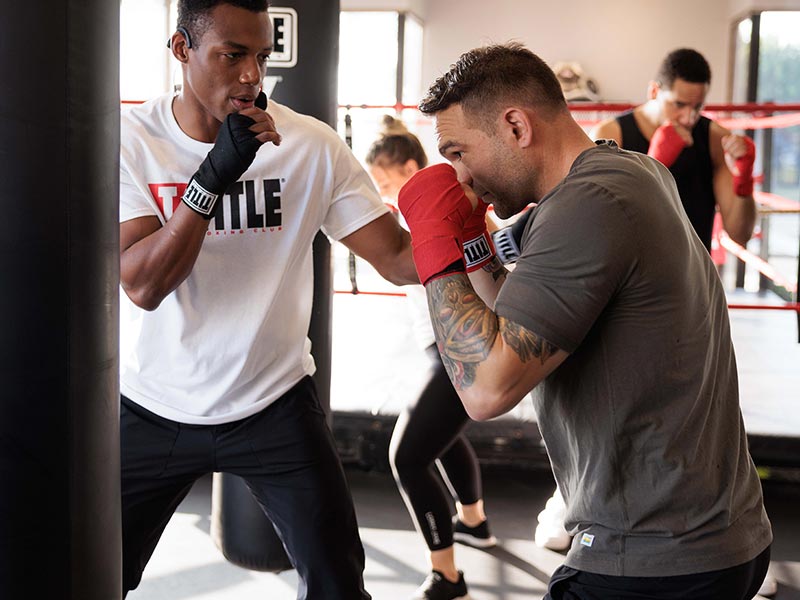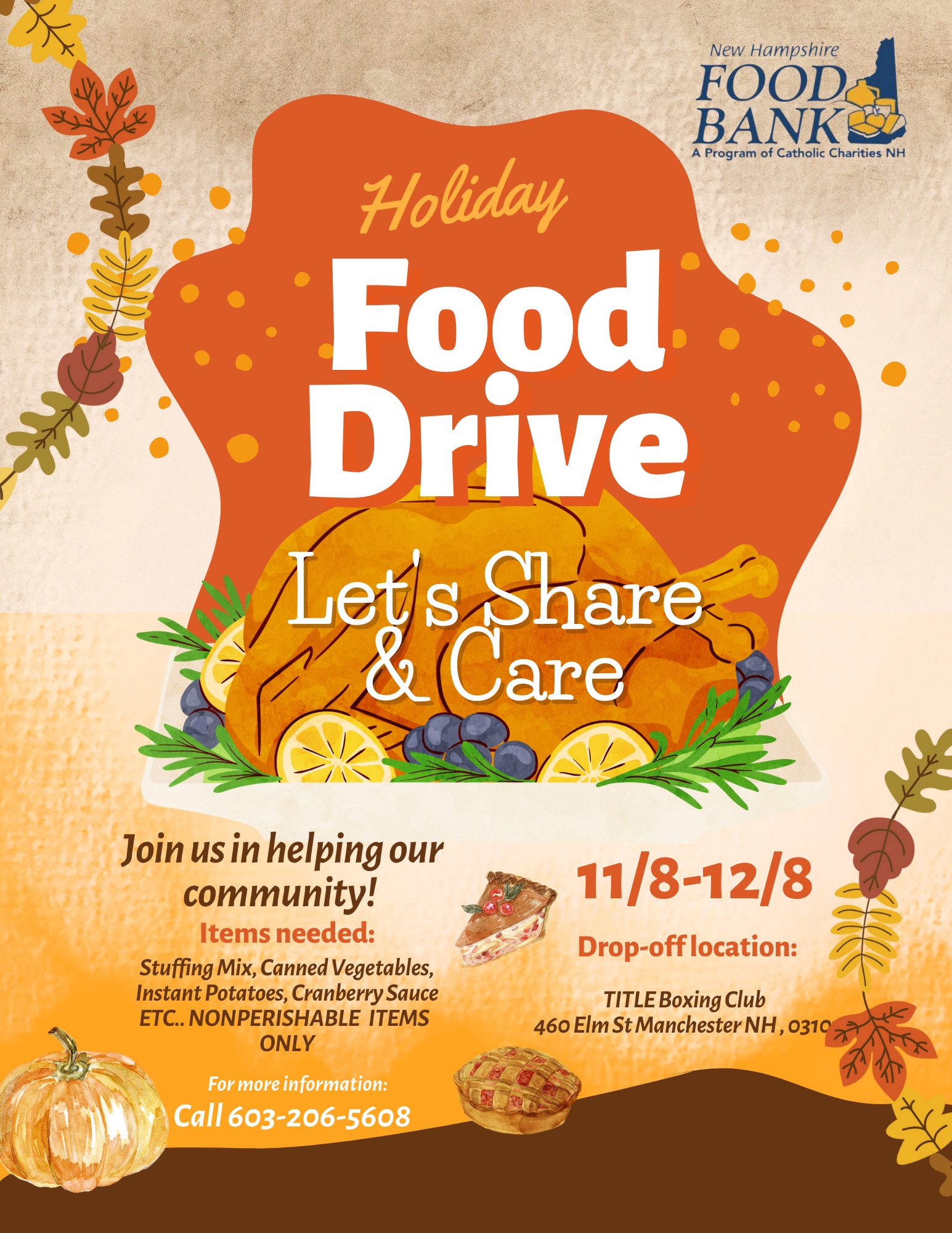 We will be hosting our annual Food Drive with the NH Food Bank here at TITLE Manchester! From 11/8-12/8 we will be accepting nonperishable food items here at the club.
View Event
TITLE Boxing Club in the Manchester Holiday Parade
We wold love for as many members as possible to join us in the annual Manchester Holiday Parade! We will be meeting at the club, and then taking the float up to where the parade starts.
View Event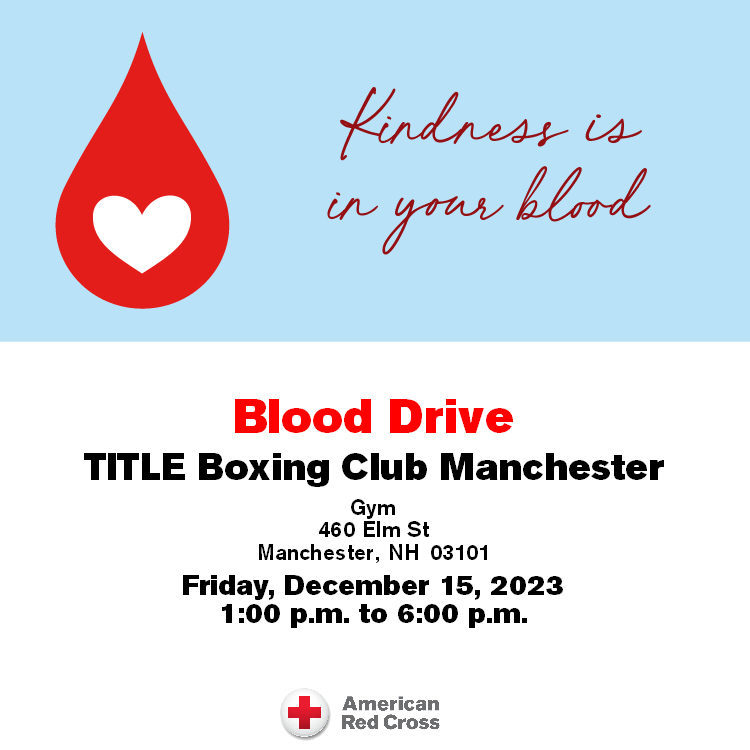 Join us for our first ever blood drive event hosted by TITLE Manchester and The American Red Cross! Please book your appoints with the link attached! Thank you for your helping us support such an amazing cause!
View Event
Member spotlight
TITLE has been the most welcoming and inclusive environment! Everyone – Staff and Members are kind and fun!
- KrIsten V
Boxing is the most empowering workout! It's perfect for any fitness level. The only competition is you and the bag. You will make yourself better just by showing up!
- Melissa
TITLE Boxing has pushed me out of my comfort zone. Every instructor pushes you to be your best and makes each workout worth every minute you are there. Happy to be a part of the TITLE Family!
- Kelly R
Just a fantastic workout, and every single trainer is amazing. all the members are supportive and everyone makes you feel like part of the TITLE family. I really can't recommend this enough!
- Andrew Roper
Recent TITLE Boxing Club Manchester
Blogs

Fitness Success – Showing Up For Yourself
Fitness journeys can be tough, filled with obstacles and moments of doubt. But at TITLE Boxing Club , we're here to remind you that there is immense power in showing up for yourself on the path to reaching your fitness goals. One of the most significant hurdles in achieving any fitness objective is simply getting […]
Why TITLE Boxing Club Workouts Are For Anyone
When you think of boxing, you might envision a ring, gloves, and fierce competitors battling it out. But there's another side to this sport that's taking the fitness world by storm: boxing fitness. At TITLE Boxing Club , we believe that heavy bag workouts are for everyone, regardless of your age, gender, or fitness level. […]