It's a new year. You're ready to make a change in your fitness routine, you just don't know how. You've heard about TITLE Boxing Club from a friend, family member or co-worker but you are hesitant to take the plunge. Learn a bit more about what TITLE means to our member, Ryan, and how we can help YOU achieve your goals – even if you don't know what they are yet!
Member profile: Ryan Mula, 30, VP Global Investment Sales
When did you first start coming to TITLE Boxing Club Boston and why?
I started in May of 2015 and wanted to prepare for a half marathon I was planning on running along with getting rid of at least one of my three chins.
What were you doing to stay active before TITLE?
I was going to my local BSC and lifting weights and hopping on the treadmill when I felt super ambitious.
What were your goals when you started? Have you achieved them? Made any new ones?
I wanted to lean out, improve stamina, relieve stress, find an effective efficient workout, and look great naked. I also wanted to be pushed outside my comfort zone. I achieved all of them! I also wanted to switch up my boxing cardio and find a trainer that would prepare me for an upcoming amateur fight I had. Jeff and company were just what I needed as I'm still undefeated in my amateur boxing career!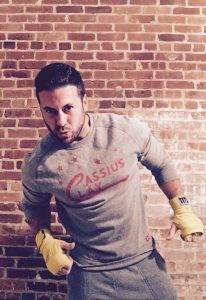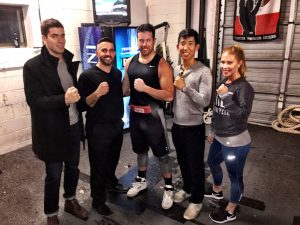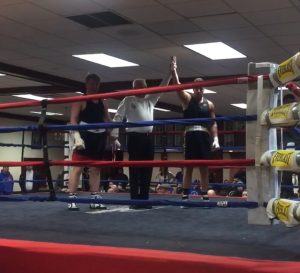 What are your favorite things about being a member at TITLE?
The workouts and trainers are top notch. I am pushed to give max effort every day by a group of people I consider friends now!
What would you say to someone who is thinking about trying out TITLE?
Yes, the hype is real. Take your free trial class and try something different! The high intensity fitness mixed with boxing basics is a great way to improve your lifestyle both mentally and of course physically.
Anything else you'd like to say?
As a former Division 1 and professional hockey player, I can without a doubt say that after eight months with TITLE Boxing Club Boston, I am in the best shape of my life, by far!