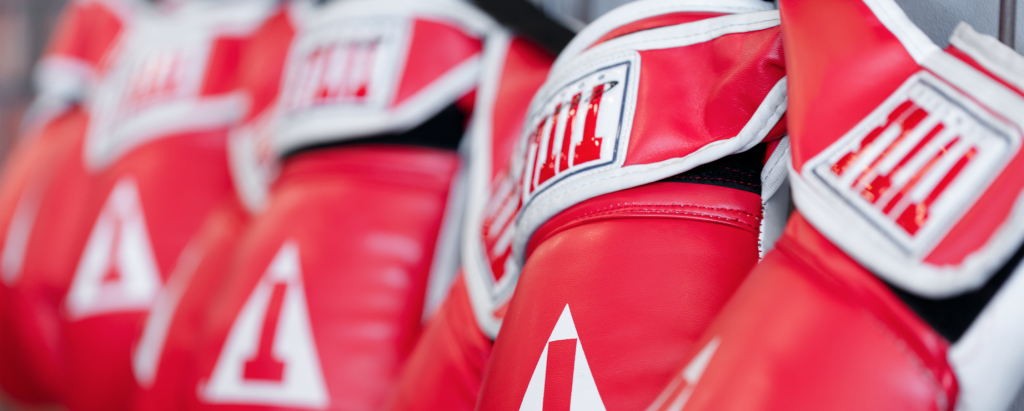 May 21, 2018
Success Story | Wisdom Moon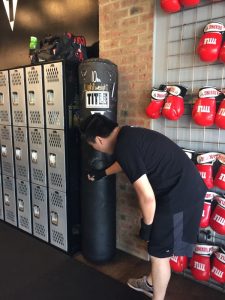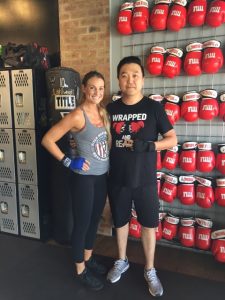 Wisdom Moon, member at TITLE Boxing Club Franklin/Cool Springs, TN, had a very successful moment this month! He was able to sign our 10 lb weight-loss bag. Signing the weight loss bag not only signifies that you "lost weight", but it is a visible display of your hard work and dedication to living a healthy lifestyle. TITLE Boxing Club Franklin/Cool Springs, TN is not just a boxing gym, we are a full support system with internal tools that can help you transform your body and your mind. Our trainers act as class/group leaders, but they are also available to help you one one in our private training sessions. We focus on sculpting the body by utilizing a boxer's workout in a group fitness setting. When you are a dedicated member, you will reap the benefits of our workouts – increase in confidence, more calories burned, stronger muscles, and an over healthier lifestyle. Wisdom decided to turn his old lifestyle into a new one, by joining TITLE Boxing Club Franklin/Cool Springs, TN.
Over the past several years my lifestyle has been very sedentary due to working a desk job. I would work 60+ hours a week and by the time weekends came around, I had very little energy left for my wife and four kids. I was ALWAYS tired. I had known about TITLE Boxing Club because I lived in Kansas City for 7 years before moving to Nashville 4 years ago. There was a TITLE Boxing Club 5 minutes from my house and right next to my favorite taqueria! I was curious, but I never stepped foot in it. I had many excuses for not trying it out – the biggest one being that I was too busy and I didn't have time for it.

Well, back in September 2017 I got tired of my unhealthy lifestyle and decided to stop making excuses. Around the same time, I discovered that TITLE Franklin/Cool Springs was near my office. I tried out a free class and immediately signed up on the spot for a whole year! I was pleasantly surprised by how fun AND challenging it was at the same time, not to mention it's a great stress reliever! I've been very impressed by the staff and trainers. They immediately made me feel a part of the club

Since September, I've lost 19lbs and have so much more energy! My wife says I'm a different person! It's not always easy for me to be consistent with a demanding job and a young family, but even if it means I can only go to one class for the week sometimes, I stick with it because I know how important it is for my health. TITLE Franklin/Cool Springs has made such a huge impact on my life. I had all of my co-workers come in for their first shot free and I am continuously inviting my friends. TITLE is a place for everyone!
Thank you Wisdom Moon for being a dedicated member at TITLE Boxing Club Franklin/Cool Springs, TN.