KICKBOXING

FITNESS WORKOUT CLASSES
Move Like You Mean It
POWER YOUR PURSUIT
Our high-energy Kickboxing classes in Pittsford is a step up from our signature Boxing class. Expect punches, elbows, knees, and kicks of all sorts during this workout.
Fundamental to our Kickboxing class design is utilizing traditional kickboxing movements to increase endurance, control breathing, and gain clarity. Each authentic heavy bag workout combines the benefits of high impact training and stress relief, while incorporating skills and fun into every class.
Whether it's our 45-, 60, or 75-minute boxing fitness class, the flow remains the same: a thoughtful progression of ramp-up drills, shadowboxing, HIIT exercises, 3-minute rounds on the heavy bag, and strength work.
Over everything, we are dedicated to showing people of all ages, shapes, and abilities that there is no feeling like ripping a heavy bag, especially with your legs! A feeling of confidence that you can take with you anywhere you go and in everything you do!
WHAT TO EXPECT IN A
KICKBOXING

CLASS
Ramp-Up
Get your blood flowing and your body prepared to attack the heavy bag during the Bag Rounds!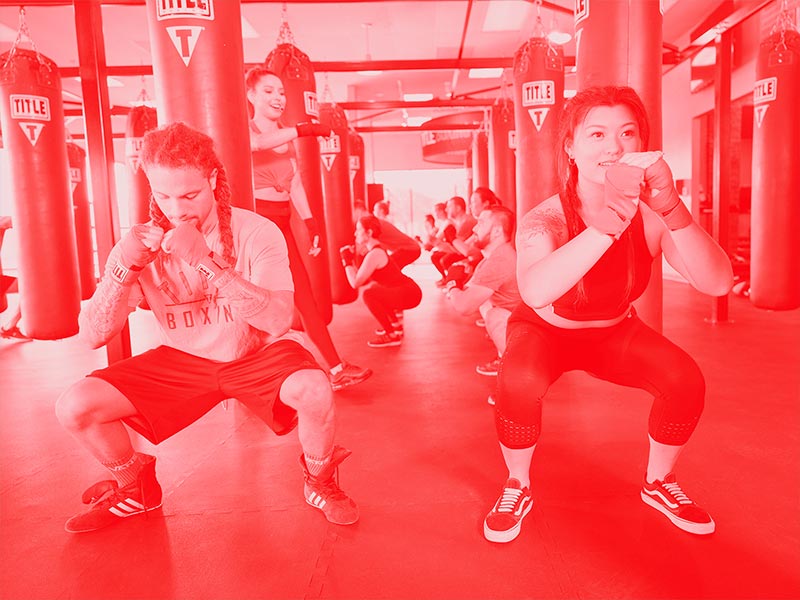 Bag Rounds
Develop your skills and build your fitness by pushing through speed and power shot burnouts.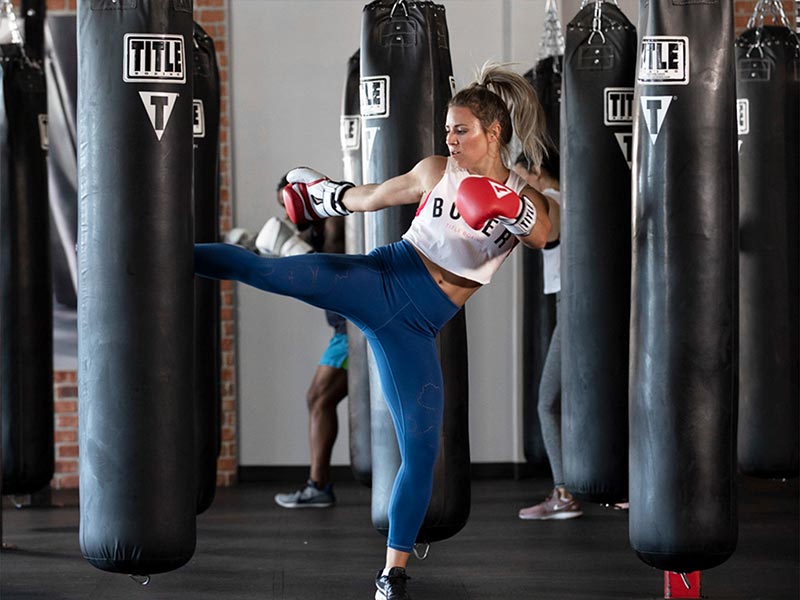 Core & Strength
Take your gloves off and end class on a high note!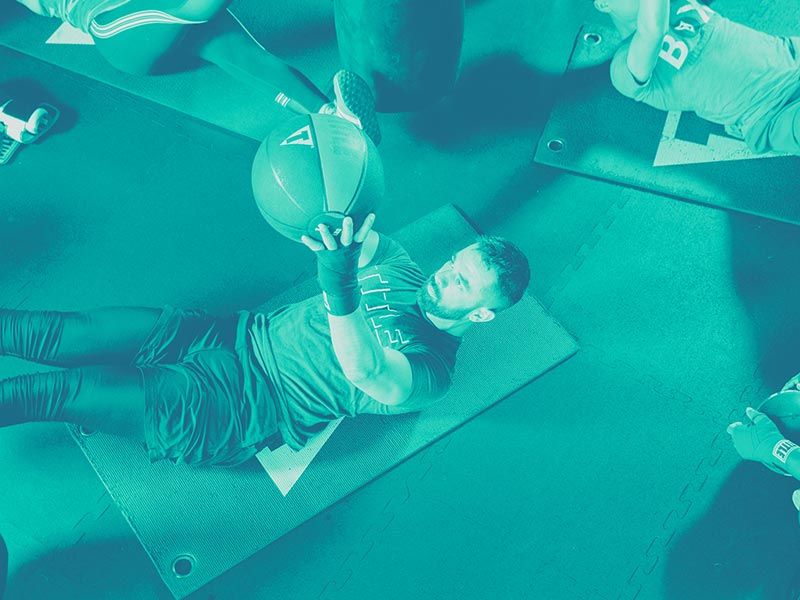 The Benefits of Taking a TITLE Boxing Club Rochester Kickboxing Class
Our kickboxing class is a powerful reminders of how strong you are and of how much fun it is to kick up your workout routine. In our fitness classes, you'll find kickboxing:
Is a great cardiovascular workout with minimal equipment needed
Improves your strength, aerobic fitness, flexibility, coordination, and balance
Burns calories through high-intensity interval training and resistance of the 100-pound heavy bag
A great workout to help people lose weight or tone their bodies
A good and healthy way to relieve stress and improve mental clarity
Is a genuinely fun class for all skill levels
All TITLE Boxing Club Rochester Kickboxing classes can be modified to all fitness levels. However, our recommendation is for first-time guests to start with boxing and kickboxing when they are ready for an added challenge. Like our boxing workouts, we encourage all members and guests to take each class at their own pace. We will guide you and teach you how to properly punch, elbow, knee, and kick the heavy bag to prevent injury. Coaches at TITLE Boxing Club Rochester will always share modifications to meet you wherever you are at.
Excited to give TITLE Boxing Club Rochester a try? Contact us to learn about any special offers this month! We look forward to working out with you!