A large factor in how long your boxing gear lasts is determined by how well you care for it. Here are step-by-step instructions on how to best clean your boxing gloves and your hand wraps, not only to have them smell the best but to get as much life out of them as possible.
Boxing Gloves:
Step 1 – Keep a container of sanitizing wipes and some disinfectant spray in your TITLE Boxing Club gym bag. We recommend this Oder-Aid Disinfectant Spray, which you can ask your local TITLE Boxing Club to order for you or you can purchase online.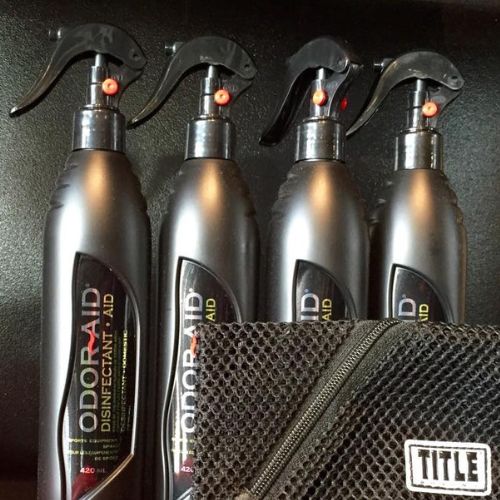 Step 2 – After every boxing or kickboxing class, wipe down the outside of your gloves and spray the inside.
Step 3 – Let your boxing gloves dry completely before zipping them back into your gym bag. Air your boxing gloves out at home and don't keep them in your car. This step is super important! You don't want wet boxing gloves the next time you put them on for class and you don't want a smelly car.
Step 4 – Replace your boxing gloves as needed. Gloves should be replaced approximately every 120 classes or every 6-8 months. They should be replaced immediately when the foam feels flat, and you can feel more impact on your knuckles or when the material begins to tear or crack.
Hand Wraps:
Step 1 – Purchase some mesh wash bags. You're going to want a few. These bags can also be ordered by your local TITLE Boxing Club.
Step 2 – On each wrap, secure the velcro to each other. This will help them not get as tangled in the wash.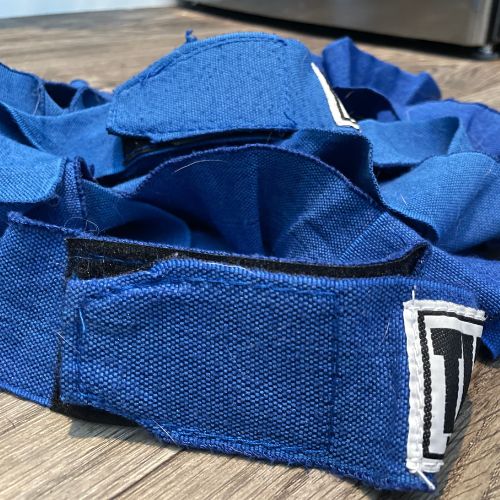 Step 3 – Throw the entire bag in the washer and the dryer.
Step 4 – Use a fresh pair for each boxing or kickboxing class you take. Think about wraps as socks. Do you want to keep wearing the same socks every day? Probably not.
Now that you know how to punch and kick the heavy bag with fresh gear, book your next class at your local TITLE Boxing Club!