Eating a nutritious and well-balanced diet is essential for fitness enthusiasts, and salads are a fantastic way to incorporate a variety of healthy ingredients into your meals. With their simplicity and versatility, salads can be prepared quickly and offer a plethora of flavors and textures. Whether you're looking for a post-workout meal or a light lunch option, these simple salad recipes are perfect for fitness enthusiasts who value convenience without compromising on taste.
Greek Cucumber Salad
This refreshing salad combines crisp cucumbers, juicy tomatoes, red onions, and tangy feta cheese. Tossed in a light dressing made with lemon juice, olive oil, and herbs like oregano, it's a perfect balance of flavors. Add grilled chicken or chickpeas for a protein boost. Find the recipe here.
Quinoa and Black Bean Salad
Packed with protein and fiber, this salad is a nutritional powerhouse. Cooked quinoa, black beans, cherry tomatoes, bell peppers, onion, and fresh cilantro are tossed together with a zesty lime dressing. It's a satisfying and filling option that can be enjoyed as a main course or a side dish. Try the recipe here.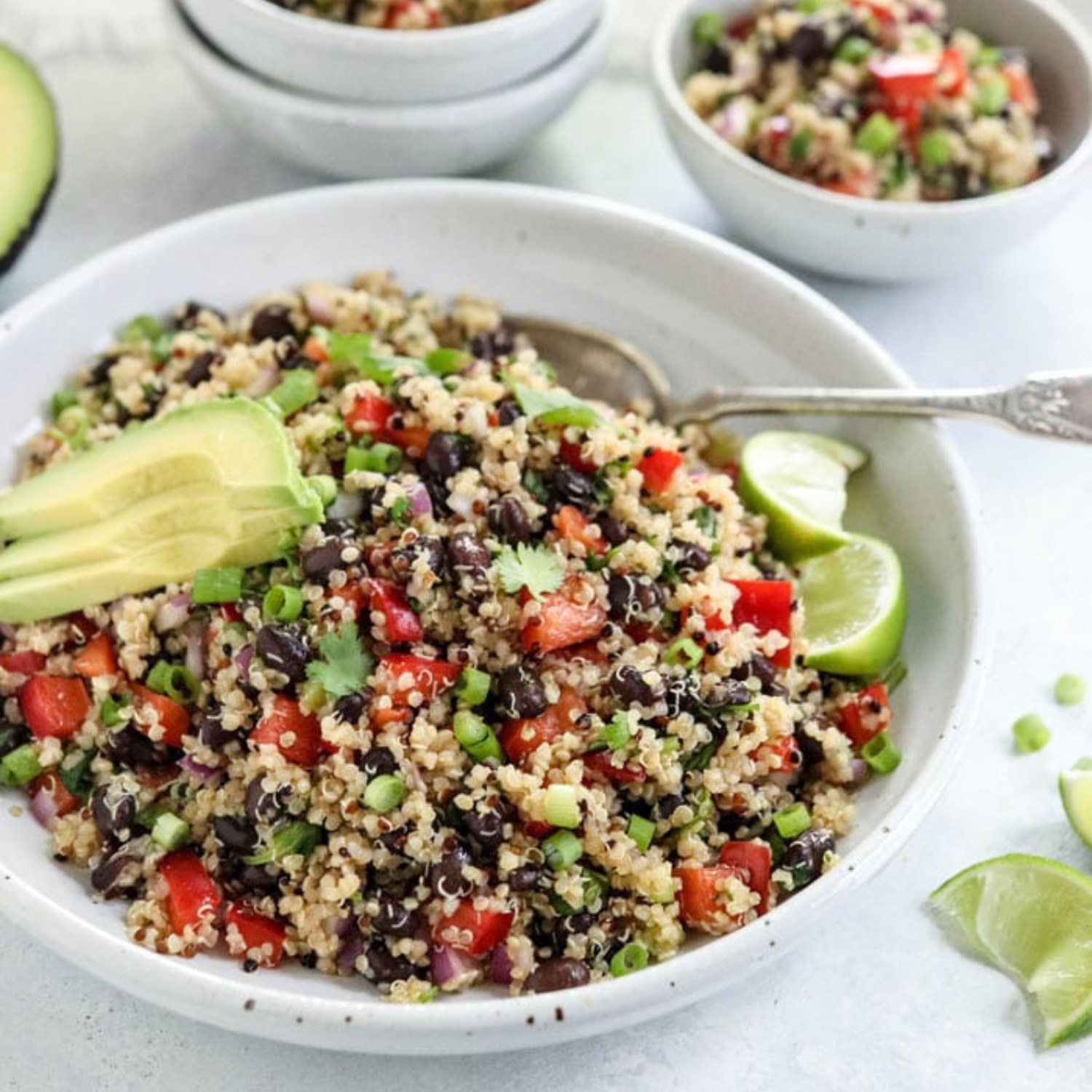 Photo courtesy of Detoxinista
Berry Spinach Salad
This vibrant salad combines the goodness of leafy greens with the sweetness of seasonal berries. Toss together baby spinach leaves, strawberries, blueberries, pecans, and feta cheese. A light vinaigrette made with olive oil and honey balsamic vinegar adds a delightful tang to the dressing. Feel free to add your favorite protein. Find the recipe here.
Asian Cabbage Salad
Embrace Asian-inspired flavors with this refreshing cabbage salad. Shredded cabbage, carrots, bell peppers, and edamame are tossed in an easy ginger peanut dressing. Top it off with sliced almonds and cilantro for added crunch and flavor. This salad is a great choice for a quick and satisfying lunch or dinner. For extra protein, this salad pairs nicely with salmon, shrimp, chicken, or tofu. Get the recipe here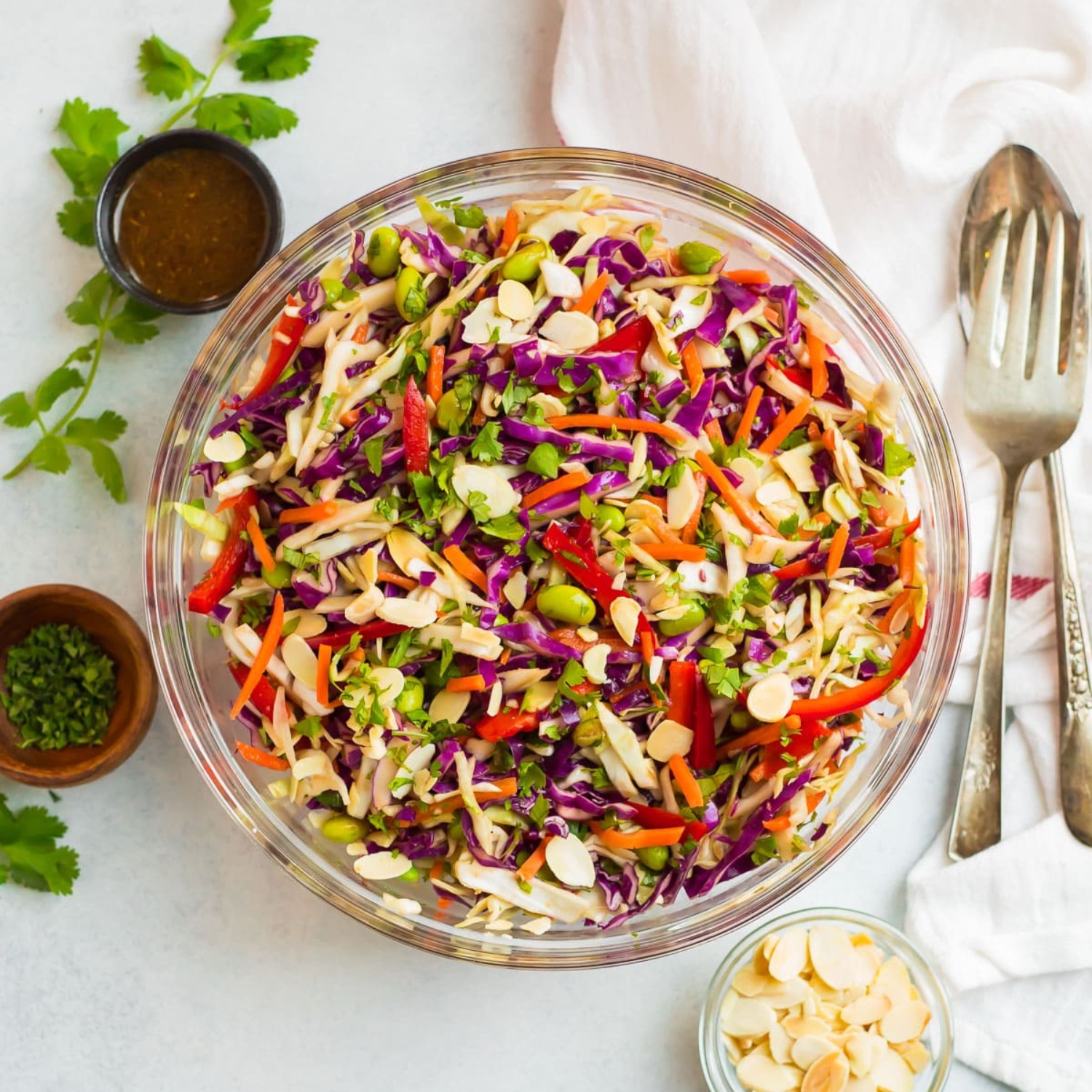 Photo courtesy of Well Plated
These simple and delicious salad recipes are perfect for fitness enthusiasts who are short on time but don't want to compromise on nutrition. By incorporating fresh and wholesome ingredients into your meals, you can fuel your body and stay on track with your fitness goals. So, give these recipes a try and enjoy the health benefits and flavors that these salads have to offer!