Mar 18, 2020
APRIL MEMBER SPOTLIGHT: PEGGY
I loved every second of it, it was hard, but I loved it and I couldn't leave without joining.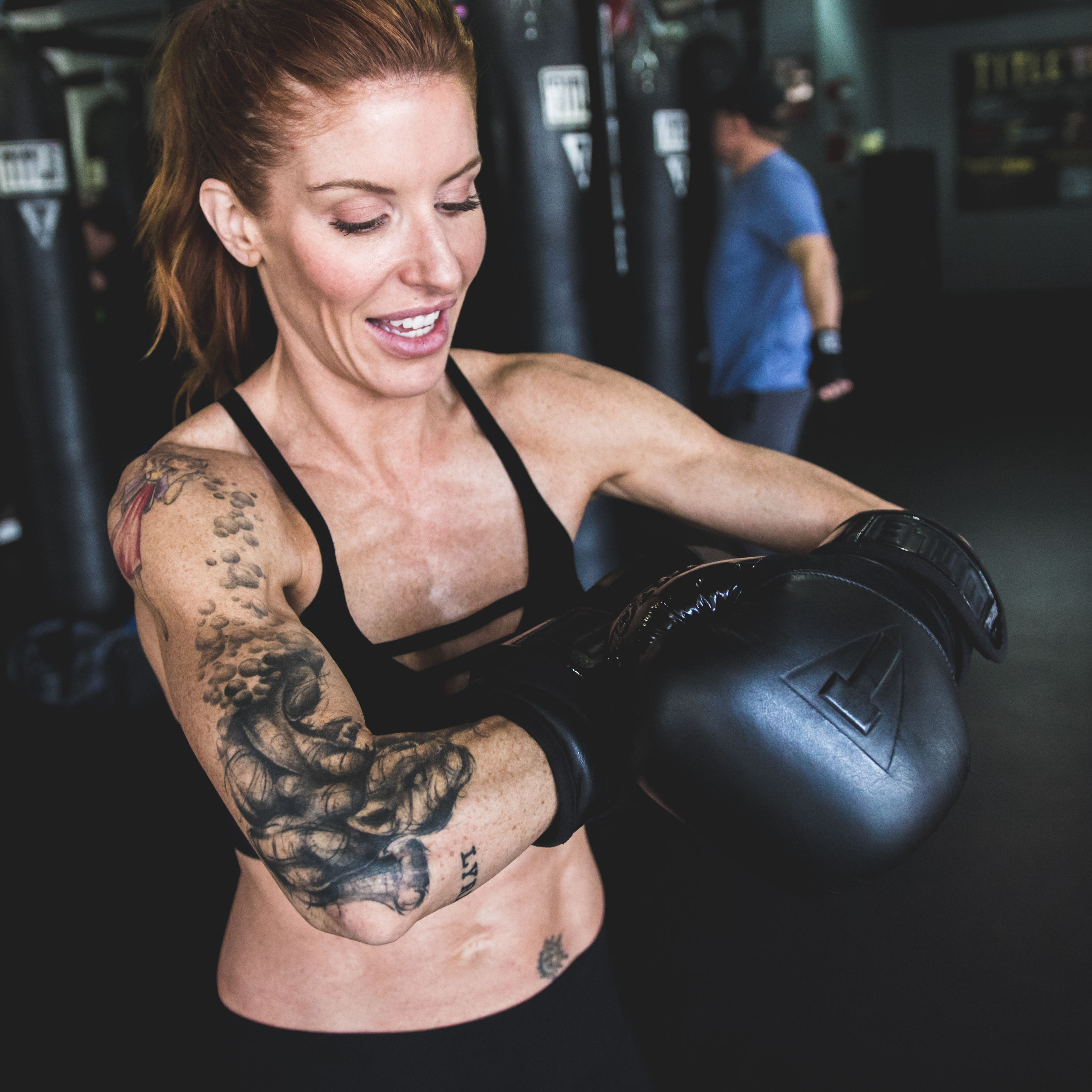 Boxing veteran, Peggy Aagard, first got involved with the sport when she was 18 in a small boxing gym she described as "intense and dingy" back in Connecticut. At the time, she was the only female amateur boxer in the state, "It was a really new sport for women, there were not a lot of us at all, but I fell in love with it on my first day in the gym." Years down the line, Peggy moved to Salt Lake City, Utah where she eventually stumbled upon TITLE Boxing Club Cottonwood Heights, "I drove by on the way to a Zumba class on a Sunday, and I just thought, man, I'd rather be doing that then going to Zumba, so I turned around and went in." Within minutes of walking through the door, Peggy had met the owner, Dash, and jumped right into a class. Just like that, she was hooked, "I loved every second of it, it was hard, but I loved it and I couldn't leave without joining," she claimed. Her involvement in the club was so heavy, she even began volunteering her time to help new trainers incorporate more authentic boxing techniques into their classes.
Unfortunately, though she had her TITLE family behind her, Peggy was presented with obstacles that would inevitably force her to leave the club. "I had to embark on a huge emotional and internal journey of healing and I was also dealing with health issues…I just had to step back," she explained. Over the course of the next 16 months, Peggy's mental and physical health became priority, as she dealt with extreme weight loss due to health complications and had suffered the inability to eat nearly all foods. Being an athlete all her life, the weight and muscle loss took a toll on her physically, while unhealed trauma took a larger toll emotionally. Questioning her choices, her path, and the "whys" behind all her motives, she embarked on a soulful journey of a lifetime. "I walked away from everything, every friend I had, everything I loved and enjoyed to do, until I could get really clear on what I wanted and what was truly healthy for me, it took me 16 months of healing physically and mentally, and self-discovery," Peggy passionately said.
Toward the end of her journey she began longing to be back in front of the bag. Due to her lengthy break, she found it very difficult to work up the courage to walk back into the club that had once been her happy place. "Everyone there knew me so well and then I just disappeared, and I had insecurities about what people were going to think if I went back, I was a different person, I even looked different," Peggy explained her anxieties at the time.
Literally the second I hit that bag again…I just smiled ear to ear.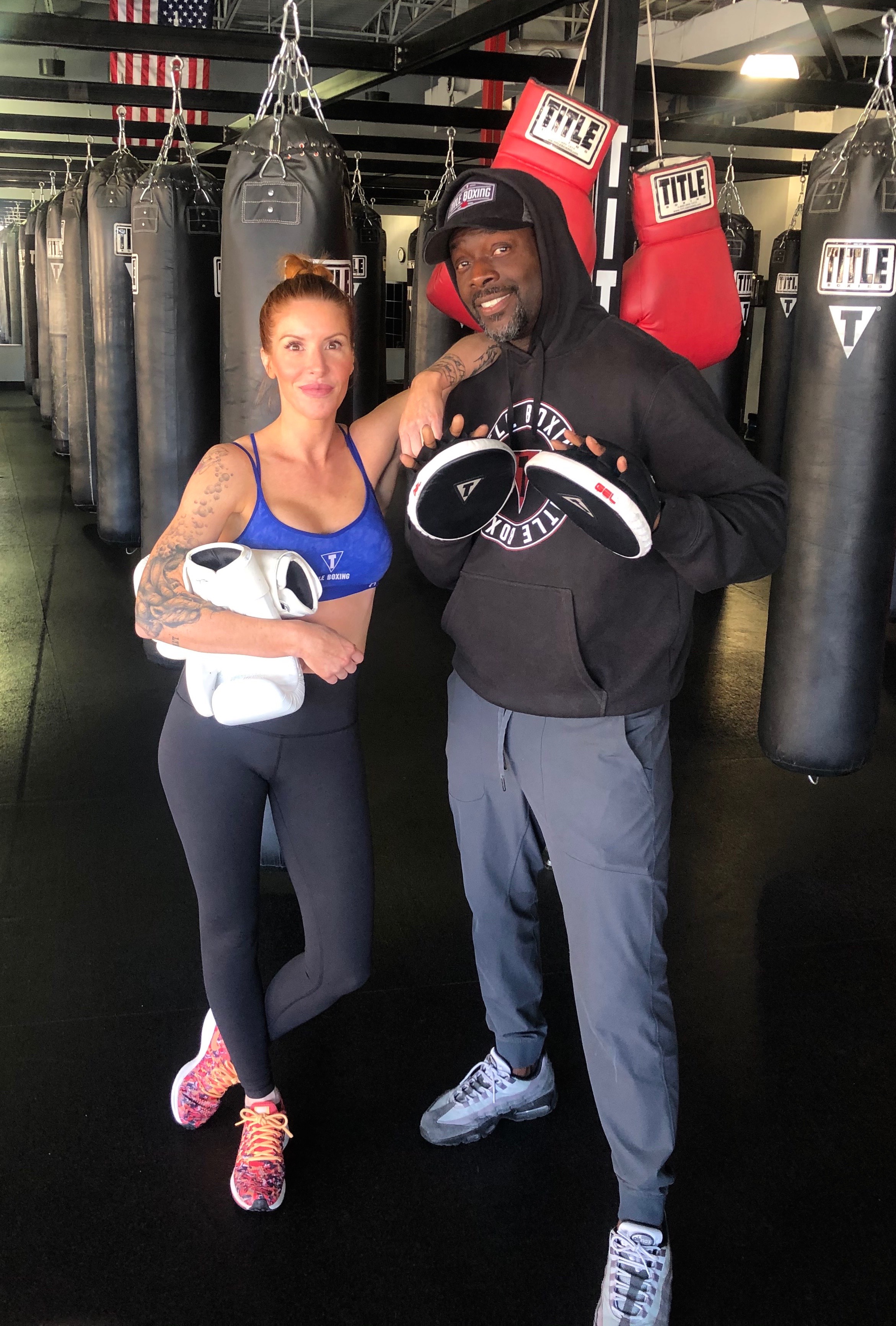 It was the frequent messages of encouragement she received from Dash, that eventually inspired her to go back, "He would just check in and say 'hey I'm just letting you know, we're here when you're ready' and that little bit made a huge difference, just knowing someone was there." The day finally came, after a 16-month absence, Peggy went back to the club, wrapped her hands tight, strapped on her gloves, and started swinging at the bag. "Literally the second I hit that bag again…I just smiled ear to ear," she recalled, "I realized I was home." After that initial class, Peggy wasted no time getting back into a passion that she now realizes was lighting her fire all along.
Sometimes your fight needs to be fought outside the club and that's okay. There is no shame in taking a break, if that is what ultimately will make things better for you then you have our support. If you aren't feeling fulfilled or whole then take a step back, reflect, heal if you need to, and know that TITLE will always welcome you back home.