Baton Rouge Long Farm
9659 Antioch Road, Baton Rouge, LA 70817 225-256-6868 boxbtr@titleboxingclub.com Open Today: 5am - 7pm Monday: 5am - 7pm Tuesday: 5am - 8pm Wednesday: 5am - 7pm Thursday:5am - 8pm Friday: 5am - 5:30pm Saturday: 8am - 12pm Sunday: 8:30am - 11am
TRY US FOR FREE
New to boxing?
Fill out the form and we will be in touch and get you scheduled for your free class.
Meet Your Trainers
Gerard
Ira
Casey
Colby
Johnny
Parker
Audra
Lee Ellen
Mar 23, 2022
Spring Towards Your Goals
Read More
Congrats to our Member of the Month, Eric Jones!
Why I came to TITLE: "My Omega Psi Phi Fraternity brother and friend, Dr. Lance LaMotte, encouraged me to join.… Read More
Loyalty Beyond the Bag
With a Net Promoter Score of 87%, our members are happy to recommend us to others.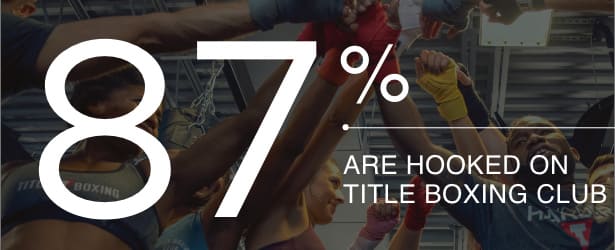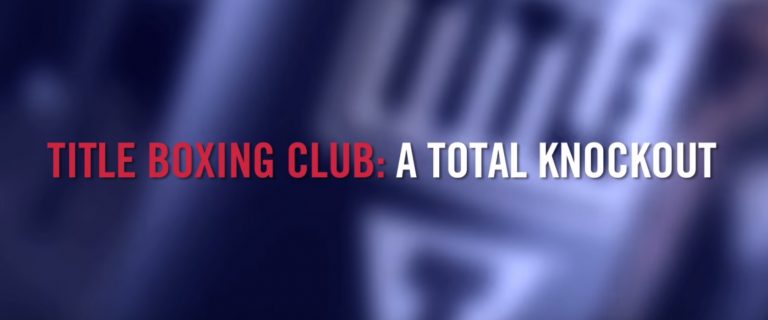 Join the TITLE Boxing Club Movement
While our clubs across the country have been busy building your strength and confidence, we've also been spotted on the news, in magazines and online – and people can't seem to get enough of our growing brand! Check it out for yourself!
Our Club Leadership
The club leadership of TITLE Boxing Club Baton Rouge focuses on offering the best workout in Baton Rouge, Louisiana, day in and day out. We love our members and the community they're helping us build, and we're here to make TITLE better for them each and every day. Our goal is to provide a place where people of all ages, all bodies, all weights, all abilities can experience the most empowering, exhilarating, and addictive workout of their life while enjoying a supportive, encouraging community. Owner Lance LaMotte says, "We want to be the best hour of your day." From the moment class begins, we help you challenge yourself to hit the bag and fight through your personal challenges. We encourage this by providing you with a full-body workout that incorporates the fundamentals of a true boxer's workout to strengthen and tone your arms, legs, back, and core. Each workout begins with the warm ups – a HIIT workout that combines trainer-led boxing with cardio drills and stretches. This gets your heart pumping and your mind ready for the next phase of your boxing class – the rounds. During the rounds, your trainer will lead you through a series of jab, hook, and cross combinations where you'll lay it all on the heavy bag for three minutes; then, you'll rest for a minute before jumping into the next round. Once you've finished the rounds, our TITLE trainers will lead you through an ab workout where you'll use weighted medicine balls to define your core. The trainers even go a step further to offer one on one private training sessions. During these sessions, our experienced trainers will not intimidate, but inspire you to become the champion of your life. They will push you to your limits by challenging you to fight through mental roadblocks and push you through the fatigue that you face.
Join Our TITLE Fam!
TITLE Boxing Club Baton Rouge is located in Long Farm Village (near Airline and Highland). Are you ready to hit the heavy bag? Make TITLE Boxing Club Baton Rouge your new boxing club today by calling 225-256-6868 or signing up online! We can't wait to help you on your journey to health!
Success Stories
Congrats to our Member of the Month, Eric Jones!
Thursday March 25, 2021
Why I came to TITLE: "My Omega Psi Phi Fraternity brother and friend, Dr. Lance LaMotte, encouraged me to join. As a heart doctor, I value his judgement. He presented an opportunity for me to get heart healthy in a different way. He introduced me to boxing and the training discipline that it offers. It's been one of the best life decisions I've made for myself. It's an opportunity to press my mental, physical and spiritual being beyond its limits, which helps me defeat stress that could lead to health problems. The training also helps me from losing myself in the midst of life's troubles." My fitness goals in the beginning and now: "I've been an active member since the TITLE Boxing Club in Baton Rouge opened.  I began with the idea of getting heart healthy, in better physical condition and learning some of the Sweet Science techniques.  My fitness...
Read More
FAQ's
I've heard the classes are intense; do I need to be in great shape to do the workouts?

It doesn't matter if you haven't worked out in a while or have never boxed before, you can finish the workout feeling great! You'll see that everyone goes at their own pace, but believe us that once you're here, you'll be inspired to give it your very best!
I don't want to get hit; is this a contact workout?

No—not ever! Each person in class has their own heavy bag to workout on, plus their own space to move around the bag. Trust us, you won't even realize anyone else is in the class because you'll be so focused on the workout! And, rest easy, we never allow sparring or fighting at TITLE Boxing Club.
What makes TITLE different than other fitness studios?

Boxing is a great workout, perhaps one of the most challenging of all sports, and we want to bring you the intensity of the training, minus the impact. We'll teach you how to roll with the punches by pushing you further than you thought possible.
I'm new to boxing; will someone show me the basics?

You bet! All of our classes are taught by instructors who will show you the ropes from the beginning. We'll help you wrap your hands and walk you through the basic fundamentals. Everyone in class is at a different level, so take a deep breath and go at your own pace!
Can I bring my children with me?

We do not offer childcare services at TITLE Boxing Club. However, children over the age of eight are welcome to work out with you here and join as a member! Ask us about our Family Membership options.
What do I need to bring to class? How early do I need to arrive?

Hand wraps and gloves are essential for your protection and mandatory for class. If you have some bring 'em, If you don't, no worries. We sell all equipment at the club. Make sure to also bring a bottle of water and a towel! Plan on arriving 20-30 minutes early so we can get you settled and wrap your hands.
I've never hit anything before. Will I hurt myself?

For a beginner, the most important thing is to learn the proper form. The good news is that we'll teach you! As you progress, you'll be able to throw several variations of punches from different positions and develop your own punching technique to fit your style. People are usually surprised at how much they love hitting the heavy bag!
Can I try a class before joining?

Of course you can take classes before purchasing a membership. We have drop-in rates for single classes, three or six classes. These are great for people who travel often or want to try us out. You can choose our best value option and commit to a membership any time.