McKinney
5080 Virginia Pkwy, Suite 800, McKinney, TX 75071 214-856-7007 mckinney@titleboxingclub.com Open Today: 6:00am - 7:00pm Monday: 6:00am - 7:00pm Tuesday: 6:00am - 7:00pm Wednesday: 6:00am - 7:00pm Thursday:6:00am - 7:00pm Friday: 6:00am - 7:00pm Saturday: 7:30am - 1:00pm Sunday: 7:30am - 1:00pm
Try a class
New to boxing?
Fill out the form and we will be in touch and get you scheduled for your first class.
Meet Your Trainers
Coach Dustin Nielsen
Coach Marc Hernandez
Coach Nicky Clark
Coach Don Gaster
Coach & GM Isaiah Perez
Head Trainer Delmer Pierce
Nov 12, 2021
5 Ways to Stay on Track with Your Fitness Goals During the Holidays
Read More
Some angels wear halos, mine wear boxing gloves.
Growing up in Texas meant that faith, food, and football were the components for a happy life and this was… Read More
Loyalty Beyond the Bag
With a Net Promoter Score of 87%, our members are happy to recommend us to others.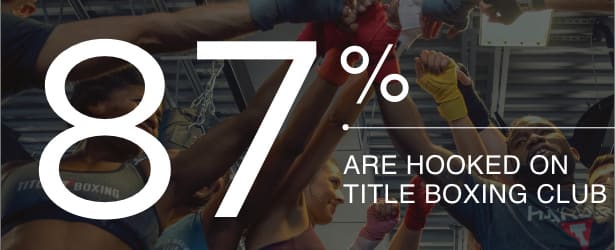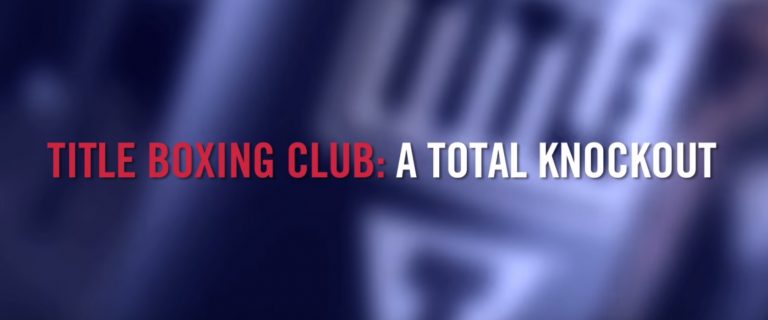 Join the TITLE Boxing Club Movement
While our clubs across the country have been busy building your strength and confidence, we've also been spotted on the news, in magazines and online – and people can't seem to get enough of our growing brand! Check it out for yourself!
Our Club Leadership
Justine Poffel became a member of TITLE Boxing Club of McKinney in 2013, and then owner and TITLE Franchisee in March 2016. After completing a 25+ corporate career, she knew it was time to make a change in her career and hopefully in the lives of those in her community.
"We are a fitness studio like no other in McKinney. We believe in training as fighters do. Our workouts model those of athletes, the likes of Mohammed Ali, Joe Louis and Amanda Nunes. We believe our heavy bags, jump ropes, focus mitts and core workouts provide the perfect athletic regimen that will keep you in fighting shape, both physically and mentally."
Justine and her team have been fighting the good fight here in McKinney since 2012. The clubs 500 plus members range in age from 10 to 82 and are of every fitness and skill level from those just starting their fitness journey, to professional NFL athletes that frequent the club in the off season.
"Our members come to us with their fitness goals… 'I want to lose weight'…. 'I want to gain muscle'… 'I want to increase my endurance'… 'I want to learn a new sport and become an athlete again'… All of which are great goals to have. Some of which can be achieved at most gyms. Our members achieve so much more. We all have battles we are fighting every day. Grief. Loss. Depression. Weight. Career. Addiction. Self-esteem. Body image. Peer pressure and bullying. Health issues and illness. Our classes teach members how to battle through adversity and provide the motivation to achieve their goals. Jab. Cross. Hook. Upper cut. You vs. the bag. You vs. You. Under the rack!"
You can find Justine in the club every day working on building a better club for the members, or working out right with them.
Success Stories
Some angels wear halos, mine wear boxing gloves.
Friday December 30, 2016
Growing up in Texas meant that faith, food, and football were the components for a happy life and this was especially true in my home. The love of sports and being competitive was a huge part of my life. Basketball became my passion for many years. My days of being an athlete came to an abrupt halt during my senior year when I tore my ACL. Soon after I started college but I lacked motivation. At 21 years old, I thought I had life figured out and decided college was a waste of time.  God blessed me with a wonderful husband and three sweet boys: Maddox age 11, Bremerton age 4, and Titus age 3. While I love my boys dearly, I was quickly losing my spark and zest for life. I started turning to Jack Daniels and junk food to deal with my feelings. I was physically there for...
Read More
FAQ's
I've heard the classes are intense; do I need to be in great shape to do the workouts?

It doesn't matter if you haven't worked out in a while or have never boxed before, you can finish the workout feeling great! You'll see that everyone goes at their own pace, but believe us that once you're here, you'll be inspired to give it your very best!
I don't want to get hit; is this a contact workout?

No—not ever! Each person in class has their own heavy bag to workout on, plus their own space to move around the bag. Trust us, you won't even realize anyone else is in the class because you'll be so focused on the workout! And, rest easy, we never allow sparring or fighting at TITLE Boxing Club.
What makes TITLE different than other fitness studios?

Boxing is a great workout, perhaps one of the most challenging of all sports, and we want to bring you the intensity of the training, minus the impact. We'll teach you how to roll with the punches by pushing you further than you thought possible.
I'm new to boxing; will someone show me the basics?

You bet! All of our classes are taught by instructors who will show you the ropes from the beginning. We'll help you wrap your hands and walk you through the basic fundamentals. Everyone in class is at a different level, so take a deep breath and go at your own pace!
I've never hit anything before. Will I hurt myself?

For a beginner, the most important thing is to learn the proper form. The good news is that we'll teach you! As you progress, you'll be able to throw several variations of punches from different positions and develop your own punching technique to fit your style. People are usually surprised at how much they love hitting the heavy bag!
Can I try a class before joining?

Of course you can take classes before purchasing a membership. We have drop-in rates for single classes, three or six classes. These are great for people who travel often or want to try us out. You can choose our best value option and commit to a membership any time.