Ohio City
2885 Detroit Avenue, Cleveland, OH 44113 1-855-BOXING-9 Open Today: 6am - 9pm Monday: 6am - 9pm Tuesday: 6am - 9pm Wednesday: 6am - 9pm Thursday:6am - 9pm Friday: 6am - 7pm Saturday: 8am - 2pm Sunday: 9am - 2pm
Try a class
Fill out the form and we will be in touch and get you scheduled for your first class.
Class Schedule
Click the link below to view our current class schedule and book a class today!
View Class Schedule
Meet Your Trainers
Jake
Joe
Matt T.
×
Jake
Jake has his degree in Exercise Physiology from West Virginia University, but until he started working behind the desk, he had never heard of TITLE Boxing Club. He has since become one of our most popular trainers.
"As soon as I started working here, I knew this was the place for me," he said. "Seeing and hearing about people's transformations, and how TITLE has changed them is the best part of working here. It shows you that we really are changing people's lives, not just saying we will.
"Also there is nothing better than hitting that bag, it's my own favorite way to exercise. Even I have gotten great results from this place."
My personal mantra:
Be accountable
My training style is:
Energetic, Fun
My why:
This is the only workout that can give me results compared to what I got from wrestling everyday back in high school. It's the only workout I've done in the past 5 or 6 years that I've become completely addicted to. I want to give that right back to the members, I want them to have the same experience that I'm having.
What gives me my fighting spirit:
Doing things I never thought I could do and passing that along to other people.
×
Joe
Joe has been involved with fitness for more than seven years. Being active in everything from P90X to INSANITY workouts to kickboxing to boxing. He enjoys a variety but there's a special love developed for boxing in particular! Joe was a member at TITLE for more than two  years and decided to become a trainer because he wanted to help people reach their fitness goals like he was able to accomplish. He lost more than 100 pounds and wants to help pass that motivation along to the members of TITLE now that he is a trainer.
My personal mantra:
Nothing works unless YOU do!
My training style is:
Authentic
My why:
To help others reach their fitness goals just like I did and I love the workout! The RESULTS are motivation to motivate others to make healthy changes!
What gives me my fighting spirit:
I lost 100 lbs. I was in the same position as many of the members are when they come in for the first time with the goal to lose weight & make positive changes to their lifestyle and I can personally relate to that battle. I know how hard it was to get to where I am today and I will never give up, going back to where I was a few years ago. That is my constant reminder to keep my fighting spirit and TITLE gives me the opportunity to HIT HARD AND KEEP FIGHTING!
×
Matt T.
Matt got into boxing as something different for a workout. After about a year of training he fought as an amateur in the Golden Gloves tournament. After his brief in-ring career ended, he came to TITLE Boxing Club for the same boxing working – just without getting hit. Matt was a member at the Highland Heights club just a few months after it opened and began training when the Solon club opened.
"I loved being a member – and you'll still see me taking classes," he said. "It's just such a great workout. The rounds just fly by. And now as a trainer, I get to help and motivate our members to get the same satisfaction out of it as I do."
When Matt is not at TITLE, he is also a high school football official and a swim team coach. But, he's usually with his family – either just at home relaxing or at one his three daughters' soccer games or swim meets.
My personal mantra:
Don't count the days; Make the days count
My training style is:
Authentic
My why:
Boxing is not only a great workout, but the sport is so physically and mentally challenging that it completely wipes you out - unlike any other individual sport.
What gives me my fighting spirit:
My wife and daughters
Apr 16, 2021
10 Reasons to Try Fitness Boxing Classes
Read More
Chuck's TITLE Boxing Club Success
Chuck Wordsall joined TITLE Boxing Club in October of 2017. Before joining, Chuck had learned that his visceral fat and… Read More
Loyalty Beyond the Bag
With a Net Promoter Score of 87%, our members are happy to recommend us to others.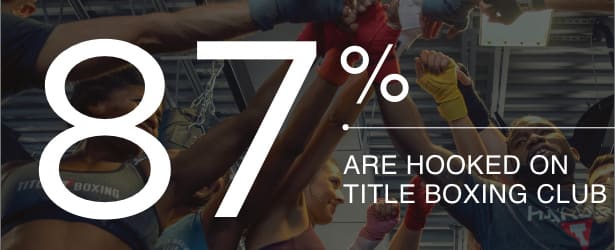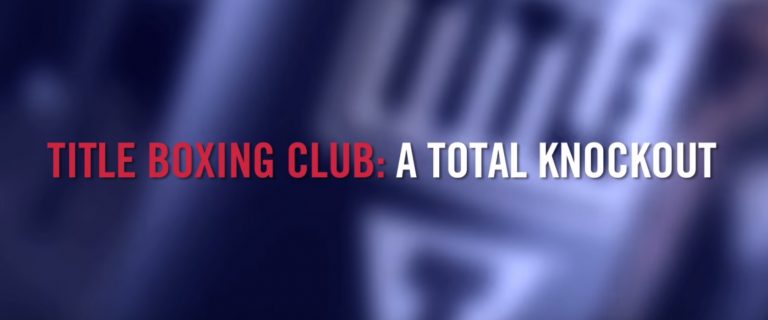 Join the TITLE Boxing Club Movement
While our clubs across the country have been busy building your strength and confidence, we've also been spotted on the news, in magazines and online – and people can't seem to get enough of our growing brand! Check it out for yourself!
Our Club Leadership
There came a point in his life when Casey was figuratively wandering around aimlessly. That path took him to the front door of TITLE Boxing Club. He took his first class as a paying customer, almost threw up, and has been in love with product ever since.
The club became his sanctuary, his weight loss center and his psychiatrist all in one. He learned a lot about his himself, pushed himself emotionally and physically through the tough times and as an added benefit is now in the best shape of his life.
It's that journey, that struggle, that benefit that Casey is now sharing with as many people as he can reach. He started as a part owner of TITLE Boxing Club Pickerington in Columbus before opening his first club on his own – TITLE Boxing Club Highland Heights in 2012. He has since opened TITLE Boxing Club Solon (2013), TITLE Boxing Club Mentor (2015), TITLE Boxing Club Strongsville (2016) and TITLE Boxing Club Ohio City (2017).
Within the past year, he has also has taken ownership of two clubs in the Columbus area – TITLE Boxing Club Polaris and TITLE Boxing Club Powell.
As you are around town, give Casey a honk and a wave as you see him driving around in his "TITLE mobile" or stop into one of his many clubs and say hello.
Success Stories
Chuck's TITLE Boxing Club Success
Wednesday February 7, 2018
Chuck Wordsall joined TITLE Boxing Club in October of 2017. Before joining, Chuck had learned that his visceral fat and metabolic age were extremely high. After running and exercising in a traditional gym setting, he decided he needed a change. He took his first boxing class led by Casey and was hooked! Despite a recent lupus diagnosis and ongoing chronic back pain, Chuck committed to TITLE Boxing Club. He religiously goes to class three times a week since joining. He has also focused on clean, healthy eating. In the months since he's been a member, he's lost more than 40 pounds and significantly decreased his visceral fat, metabolic age, and body fat. At 42 years old, he is in the best shape of his life! Chuck loves the encouragement and motivation from all the trainers. He is always telling others how great it is to work out at TITLE, and...
Read More
FAQ's
I've heard the classes are intense; do I need to be in great shape to do the workouts?

It doesn't matter if you haven't worked out in a while or have never boxed before, you can finish the workout feeling great! You'll see that everyone goes at their own pace, but believe us that once you're here, you'll be inspired to give it your very best!
I don't want to get hit; is this a contact workout?

No—not ever! Each person in class has their own heavy bag to workout on, plus their own space to move around the bag. Trust us, you won't even realize anyone else is in the class because you'll be so focused on the workout! And, rest easy, we never allow sparring or fighting at TITLE Boxing Club.
What makes TITLE different than other fitness studios?

Boxing is a great workout, perhaps one of the most challenging of all sports, and we want to bring you the intensity of the training, minus the impact. We'll teach you how to roll with the punches by pushing you further than you thought possible.
I'm new to boxing; will someone show me the basics?

You bet! All of our classes are taught by instructors who will show you the ropes from the beginning. We'll help you wrap your hands and walk you through the basic fundamentals. Everyone in class is at a different level, so take a deep breath and go at your own pace!
What do I need to bring to class? How early do I need to arrive?

Hand wraps are essential for your protection and mandatory for class. You can bring your own or buy them here. We'll have gloves for you to borrow your first time, and you might want to bring a bottle of water and towel! Plan on arriving 20 minutes early so we can get you settled and wrap your hands.
I've never hit anything before. Will I hurt myself?

For a beginner, the most important thing is to learn the proper form. The good news is that we'll teach you! As you progress, you'll be able to throw several variations of punches from different positions and develop your own punching technique to fit your style. People are usually surprised at how much they love hitting the heavy bag!
Can I try a class before joining?

Of course you can take classes before purchasing a membership. We have drop-in rates for single classes, three or six classes. These are great for people who travel often or want to try us out. You can choose our best value option and commit to a membership any time.