Trexlertown
7150 Hamilton Blvd, Suite 165, Trexlertown, PA 18087 610-351-1938 Open Today: 8:00am - 8:30pm Monday: 6:00am - 8:30pm Tuesday: 6:00am - 8:30pm Wednesday: 6:00am - 8:30pm Thursday:8:00am - 8:30pm Friday: 5:45am - 7:30pm Saturday: 7:00am - 12:30pm Sunday: 8:00am - 12:30pm
Try a class
Fill out the form and we will be in touch and get you scheduled for your first class.
Class Schedule
Click the link below to view our current class schedule and book a class today!
View Class Schedule
Meet Your Trainers
Ann
Boomer
Faith ~ Owner / Trainer
Natalie
Lynn
Allie
Ryan
Ron ~ Owner / Trainer
Shelby
Laura
Carrie
Apr 16, 2021
10 Reasons to Try Fitness Boxing Classes
Read More
April Member Spotlight, Bonnie
TITLE Boxing Club has impacted my life! Approximately one and half years ago my family doctor told me I was… Read More
Loyalty Beyond the Bag
With a Net Promoter Score of 87%, our members are happy to recommend us to others.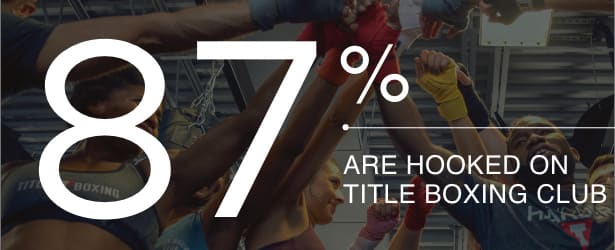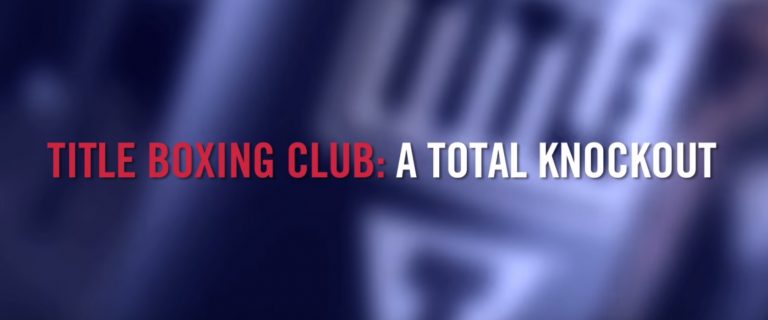 Join the TITLE Boxing Club Movement
While our clubs across the country have been busy building your strength and confidence, we've also been spotted on the news, in magazines and online – and people can't seem to get enough of our growing brand! Check it out for yourself!
Our Club Leadership
Ron's background prior to helping establishing the Trexlertown TITLE Boxing Club has been centered in the Healthcare Service industry. He has a proven record of accomplishment at senior management level which has spanned experiences in manufacturing, distribution, logistics, shared services, planning and e-commerce throughout the medical device, OTC and pharmaceutical arenas for 17+ years. He has dedicated his career to helping others changes lives, which was a perfect fit as it is what our Club is focused on. Not only has his focus been on others, but he was diagnosed with incurable disease and metabolic challenges that has him focused on overcoming them despite the genetic obstacles to prove that a positive attitude, focus on health and not giving up mentality can go a long way!
Faith's driving passion in life comes from Ron and her son Jael. Caring and helping others is something Faith has done for 10+ years in the development of volunteer programs that enabled youth and adult activities across multiple non-profit organizations. Established a firm connection and affinity for helping people living with disabilities, including veterans and the elderly, customized and coordinated the execution for district programs and fundraising events supporting enrichment programs for those afflicted with Muscular Dystrophy. Since leaving the non-profit sector, she is now focused on changing lives through the means of fitness and helping others overcome what they thought, and may have been told, can't be done. When Faith is not motivating others or hanging with Jael, you can find her working as a United States Equestrian Federation Steward!
Success Stories
April Member Spotlight, Bonnie
Monday February 12, 2018
TITLE Boxing Club has impacted my life! Approximately one and half years ago my family doctor told me I was pre diabetic and said I may need to go on medication. That was NOT an option I wanted. Soon dieting and exercise became part of my daily routine. Up until then I had not stepped foot in a gym. I decided to join a local gym. Took some classes &walked on the treadmill ( a first time for me). The pounds were slowly coming off and I was feeling a little better. But, soon I became tired and bored of the typical gym setting. I was looking for something different. At the recommendation of a friend I gave Title Boxing a try. I am HOOKED! Attending classes 5x a week I have shed pounds (and sweat),lost inches, feel better, have more energy, strength and confidence. In addition to the regular...
Read More
FAQ's
I've heard the classes are intense; do I need to be in great shape to do the workouts?

It doesn't matter if you haven't worked out in a while or have never boxed before, you can finish the workout feeling great! You'll see that everyone goes at their own pace, but believe us that once you're here, you'll be inspired to give it your very best!
I don't want to get hit; is this a contact workout?

No—not ever! Each person in class has their own heavy bag to workout on, plus their own space to move around the bag. Trust us, you won't even realize anyone else is in the class because you'll be so focused on the workout! And, rest easy, we never allow sparring or fighting at TITLE Boxing Club.
What makes TITLE different than other fitness studios?

Boxing is a great workout, perhaps one of the most challenging of all sports, and we want to bring you the intensity of the training, minus the impact. We'll teach you how to roll with the punches by pushing you further than you thought possible.
I'm new to boxing; will someone show me the basics?

You bet! All of our classes are taught by instructors who will show you the ropes from the beginning. We'll help you wrap your hands and walk you through the basic fundamentals. Everyone in class is at a different level, so take a deep breath and go at your own pace!
Can I bring my children with me?

We do not offer childcare services at TITLE Boxing Club. However, children over the age of eight are welcome to work out with you here and join as a member! Ask us about our Family Membership options.
What do I need to bring to class? How early do I need to arrive?

Hand wraps are essential for your protection and mandatory for class. You can bring your own or buy them here. We'll have gloves for you to borrow your first time, and you might want to bring a bottle of water and towel! Plan on arriving 20 minutes early so we can get you settled and wrap your hands.
I've never hit anything before. Will I hurt myself?

For a beginner, the most important thing is to learn the proper form. The good news is that we'll teach you! As you progress, you'll be able to throw several variations of punches from different positions and develop your own punching technique to fit your style. People are usually surprised at how much they love hitting the heavy bag!