Fort Worth City View
4750 Bryant Irvin Rd. Ste 813, Fort Worth, Texas 76132 817-423-1000 Open Today: 9:00am - 2:00pm Monday: 6:00am - 8:30pm Tuesday: 6:00am - 8:30pm Wednesday: 6:00am - 8:30pm Thursday: 6:00am - 8:30pm Friday: 6:00am - 8:30pm Saturday: 8:30am - 3:30pm
4750 Bryant Irvin Rd. Ste 813, Fort Worth, Texas 76132 817-423-1000 Open Today: 9:00am - 2:00pm Monday: 6:00am - 8:30pm Tuesday: 6:00am - 8:30pm Wednesday: 6:00am - 8:30pm Thursday: 6:00am - 8:30pm Friday: 6:00am - 8:30pm Saturday: 8:30am - 3:30pm
Try a Class
New to boxing? Schedule your first workout at our Fort Worth City View fitness studio and we'll show you the ropes.
Meet Your Trainers
Success Story: Sofia's Success Story
Sofia McCarty, member of TITLE Boxing Club Fort Worth City View, TX has had proven success in a fitness club… Read More
Reaching your fitness goals is as simple as stream, sweat, repeat. Introducing TITLE Boxing Club On Demand, the ult… https://t.co/fqHGrXJcTH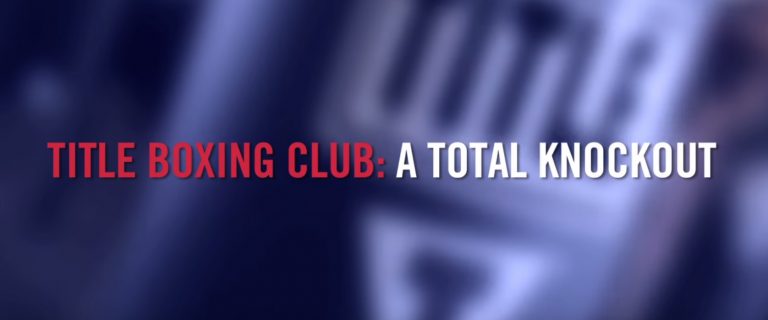 Join the TITLE Boxing Club Movement
While our clubs across the country have been busy building your strength and confidence, we've also been spotted on the news, in magazines and online – and people can't seem to get enough of our growing brand! Check it out for yourself!
Club Reviews
March 18, 2019
Patti Morrison
FORT WORTH, TX
March 2, 2019
Sabrina Myers
Fort Worth, TX
February 12, 2019
Harold Etheridge
Fort Worth, TX
January 26, 2019
Marie Jones
FORT WORTH, TX
I was so happy to be assisted by Kim, Daniel D and Bradley. The information, application process and most of all their excellent customer service is what made my decision to join an easy one. My son and I started our first class 30 minutes after signing up. I look forward to going and I'm hopeful that this new form of exercise will aide in weight loss, toning and mental rejuvenation. Title Boxing Club seems to get it right when it comes to not only hiring qualified, well trained individuals but they have equally spent time making sure that great customer service is given to each individual regardless of race, color or size.
FAQs
I've heard the classes are intense; do I need to be in great shape to do the workouts?
It doesn't matter if you haven't worked out in a while or have never boxed before, you can finish the workout feeling great! You'll see that everyone goes at their own pace, but believe us that once you're here, you'll be inspired to give it your very best!
I don't want to get hit; is this a contact workout?
No—not ever! Each person in class has their own heavy bag to workout on, plus their own space to move around the bag. Trust us, you won't even realize anyone else is in the class because you'll be so focused on the workout! And, rest easy, we never allow sparring or fighting at TITLE Boxing Club.
What makes TITLE different than other fitness studios?
Boxing is a great workout, perhaps one of the most challenging of all sports, and we want to bring you the intensity of the training, minus the impact. We'll teach you how to roll with the punches by pushing you further than you thought possible.
I'm new to boxing; will someone show me the basics?
You bet! All of our classes are taught by instructors who will show you the ropes from the beginning. We'll help you wrap your hands and walk you through the basic fundamentals. Everyone in class is at a different level, so take a deep breath and go at your own pace!
Can I bring my children with me?
We do not offer childcare services at TITLE Boxing Club. However, children over the age of eight are welcome to work out with you here and join as a member! Ask us about our Family Membership options.
What do I need to bring to class? How early do I need to arrive?
Hand wraps are essential for your protection and mandatory for class. You can bring your own or buy them here. We'll have gloves for you to borrow your first time, and you might want to bring a bottle of water and towel! Plan on arriving 20 minutes early so we can get you settled and wrap your hands.
I've never hit anything before. Will I hurt myself?
For a beginner, the most important thing is to learn the proper form. The good news is that we'll teach you! As you progress, you'll be able to throw several variations of punches from different positions and develop your own punching technique to fit your style. People are usually surprised at how much they love hitting the heavy bag!